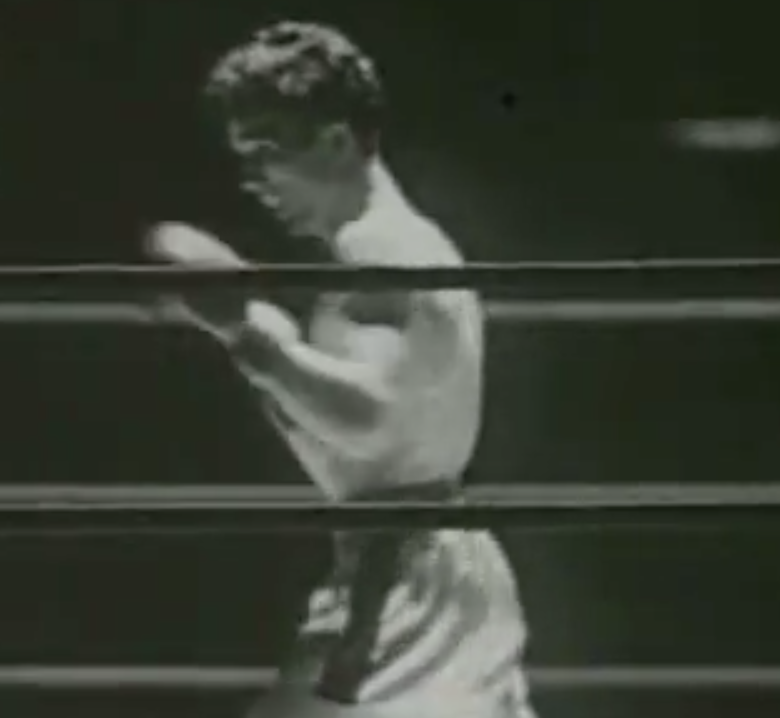 Limitations of 1950s TV Sports
It may be hard for some younger folks to believe but television was a huge gamble in the 1950s. The networks were enjoying record profits from their primetime radio programs but the initial TV offerings from CBS and NBC were not all that well received. And no wonder, the home screen was laughably small and reception was spotty, at times it was like watching ghosts dance across a 5 inch screen.
Sports was high on the list of programs people wanted to watch. But how to broadcast sporting events was a huge problem. TV cameras were bound by thick, heavy cables and, with a screen so small, broadcasting football games for instance just wasn't practical. Who could tell what was going on on the field?
TV was reliant on close up sports that could be contained in a studio or a fixed place. That's why the networks were betting that boxing and wrestling could become reliable staples for early TV viewers. With these types of events the cameras could get in close, people at home could even see the athlete's faces. Boxing and wrestling proved to be immensely popular, making stars out of brawlers like Dick the Bruiser, Gorgeous George and Angelo Poffo.
These sporting programs were not just popular because of the excitement of the matches alone. There was boxing betting going on as well, likely with the wrestling cards as well. After all, these matches were all broadcast live, there was no videotape in the 50s, so the opportunity to bet on who the winners would be was naturally irresistible. Then again, there are some people who with wager on almost anything!
In the 1960s TV technology improved by leaps and bounds, ABC was first to heavily invest in sports with their Wide world of Sports program that took viewers to far away places for exciting car races and track races, in addition to football and baseball which both became much more popular with the added audience at home.