Four Games Based on Sci-fi Shows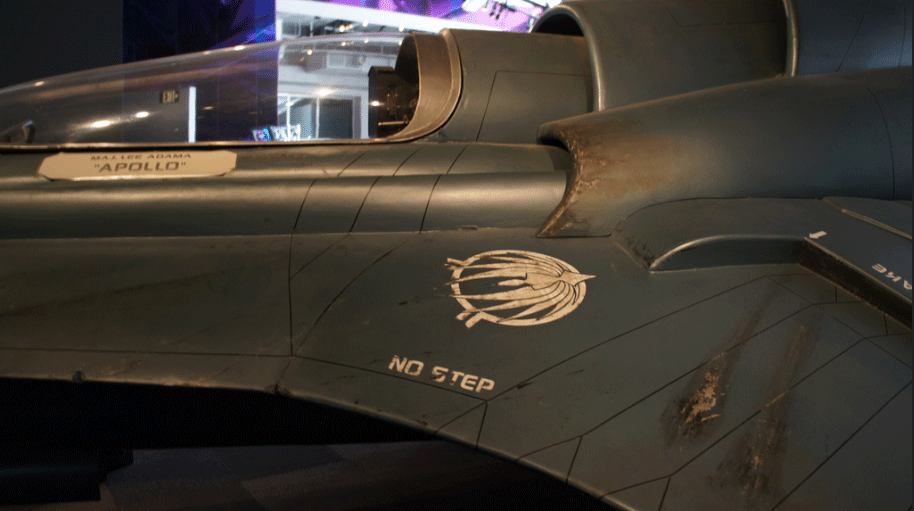 "Battlestar Galactica at EMP|SFM" (CC BY 2.0) by Aranami
TV shows occupying the science-fiction genre aren't exactly known for making the jump to video gaming, a trait that stands in stark contrast to movies like Star Wars and The Matrix, which both have (or had, in the case of the latter) a massive multiplayer online (MMO) game in the style of World of Warcraft.
However, they do exist. Here are just a few of the more obvious ones:

Battlestar Galactica Online
Battlestar Galactica (BSG) is a quasi-religious tale of the pitfalls of human hubris and what happens when the robots you create decide they don't like you anymore. Mostly though, it's about a colony of humans trying to find a new home among the stars, all while being completely unable to function with each other on a personal level.
BSG Online takes place somewhere in the third season of the TV show, with the humans and their robot adversaries – the Cylons – trapped together in an uncharted part of space. Gameplay-wise, it's a spaceship-based MMO shoot 'em up that has the advantage of being playable in a browser rather than in a desktop client.

Red Dwarf
British TV show Red Dwarf recently joined the narrow ranks of sci-fi TV shows with a game of some description available to play. The imaginatively titled Red Dwarf XI: The Game is a mobile title available for 99p on iOS and Android. It combines the strategy and action genres while following the events of the eleventh season of the sitcom, which recently ended.
Unlike the other titles on this list, Red Dwarf lacks any sort of online or multiplayer capabilities but the inclusion of a story from the show's long-suffering writer, Doug Naylor, lends the title a lot of authenticity. It's also the first time that the franchise has delved into more interactive media in its history, an unlikely achievement given its nearly 30-year tenure on TV.

Space Katz
Online casinos have had a long tradition of using the logo, graphics and storyline of a TV show or movie on slot machines, and it's not hard to find games based on superheroes, action stars, and even daytime TV shows. However, it doesn't do much to differentiate one casino from another when they're all peddling the same titles.
mFortune has gone down a slightly different route with its slot machines, finding inspiration from the likes of Star Wars and classic UFO movies and creating its own unique games in-house. Space Katz, for example, is a mobile slots title built around cartoon moggies lost in space while Alien Farm Invasion is a similar game about alien abduction – of chickens.

Star Trek Online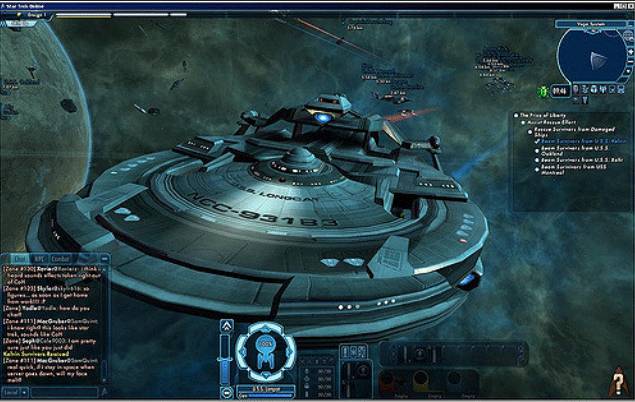 "Star Trek Online: USS Longcat" (CC BY 2.0) by brownpau
Star Trek is notable for having extraordinarily poor luck as far as companion video games are concerned. The 2013 title released alongside big-screen effort Star Trek: Into Darkness, for example, currently holds a rating of 42/100 on Metacritic. The less said about 2004's effort, Shattered Universe, the better.
Star Trek Online is a slightly awkward game, which, by the low standards set by the franchise's games to date, means it's actually a superb homage to the ancient space adventure. The game is a faithful recreation of the TV show, allowing players to fly spaceships, lead away-teams, explore planets, and generally get into mischief.

So, there you go - four games to help you realize your fantasies of space travel without moving an inch.