These TV Hosts' Hidden Talents Will Surprise You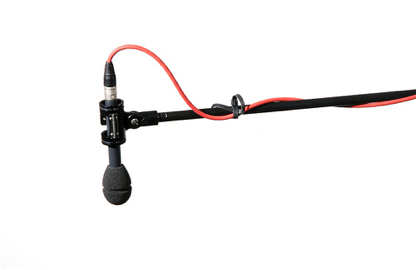 "Mic on Boom Arm" (CC BY 2.0) by ralphbijker
They stand in front of us and present whatever it is they've been employed to do, but is that the only thing our favorite TV hosts are good at? Having the ability to turn potentially dull topics into something worth watching isn't easy, but neither is playing the banjo or fighting.
Yes, TV hosts might be best known for their ability to talk. But, if you take a moment to look beyond the makeup and gloss, you'll actually find that some famous faces have a few clever tricks up their sleeves. With this in mind, we've picked out some stars and peeled back they layers to reveal their hidden talents.
Steve Martin
The silver-haired funny man might be best known for being a jerk and riding in planes, trains and automobiles, but he's also an accomplished banjo player. In fact, the famous Saturday Night Live host is not only a fan of the stringed instrument, he's a wizard at it. On top of setting up his own award - The Steve Martin Prize for Excellence in Banjo - the comedian has won two Grammys as a musician.
In 2001 he picked up a Grammy for Best Country Instrumental Performance before winning his second in 2009 for the Best Bluegrass Album. Naturally, Martin isn't shy about showing off his talent, but it's certainly something you wouldn't expect from a man who seems to spend most of his time being a father to a bride (as well as hosting the Academy Awards).
Kara Scott
Canada born Kara Scott will be best known to British TV lovers as a sports presenter on Channel Five, but behind her smile is a poker face of steel. Yes, thanks to her ability to present a thousand different faces to the world, Scott is actually a highly successful poker player. In fact, she's that good at bluffing that she's now sponsored by online poker provider 888poker.
According to her tournament stats, Scott has won $661,921 at the poker table with her biggest cash coming in 2009 at the Irish Poker Open (she won €312,600/$413,612). Using these skills, Scott now combines her TV work with her ambassadorial role with 888poker. Joining the operator's roster of pros, Scott now travels to poker tournaments around the world in search of even more prize money (even though she doesn't always win as you can see from the clip above).
Conan O'Brien
His flowing auburn hair and comic demeanor might have made Conan O'Brien a talk show sensation in recent years (he averages around 862,000 viewers per show), but had it not been for tap dancing he may have never made it into show business. As a youngster, O'Brien was desperate to become an entertainer but thought the only way he'd get there is through dancing.
Cue a few years of tap dancing lessons and the light-footed host actually built up some impressive skills. Although he may never have been a rival to the likes of Michael Flatley, O'Brien has treated us to some of his best dance moves both on his own show and in others throughout the years. Who would have thought the long-legged host could move in such as way? We certainly didn't.
As you can see, there's a lot more to our favorite hosts than meets the eye. While these celebs have shot to fame because of their presence in front of a camera, they certainly have a lot more to offer. In fact, if their TV careers ever go south, it's nice to know they've got some other talents they can fall back on.