Feline Celebrities: TV's Most Memorable Cat Characters

Hey there, fellow cat lovers! In the world of entertainment, our feline friends have consistently stolen the limelight, bringing joy and laughter into our homes through the magic of television. From animated mischief-makers to wise mentors, like Felix, these charming cats have left an indelible paw print on our screens and in our hearts. So, join us on this delightful journey as we revisit some of the most unforgettable cat characters that have made us smile, chuckle, and maybe even shed a tear or two.


As we celebrate these iconic feline characters, it's worth mentioning the role of modern technology, such as Basepaws DNA analysis, in unraveling the genetic mysteries of our own furry companions. Basepaws DNA analysis provides pet owners with valuable insights into their cats' ancestry, traits, and potential health risks, deepening our understanding and appreciation of our feline friends. Just as we delve into the characters of our favorite TV cats, DNA analysis allows us to uncover the unique traits and genetic makeup of our beloved pets, further strengthening the bond between humans and their feline companions.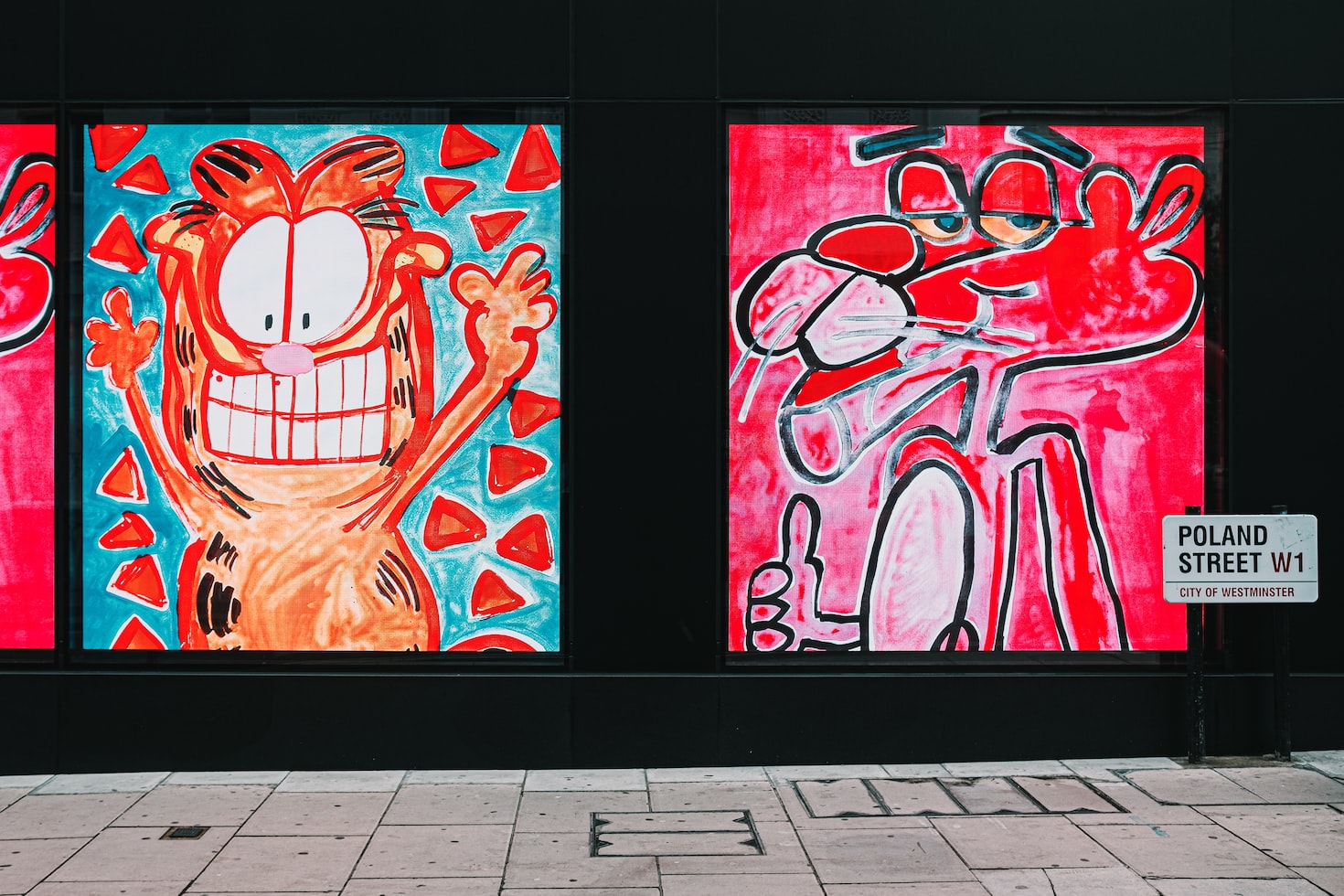 https://unsplash.com/photos/XzMttvKxz_M
1. Garfield: The King of Laziness and Lasagna:
Let's kick things off with our favorite orange tabby, Garfield! Created by Jim Davis, Garfield made his comic strip debut back in 1978 and has been a cherished character ever since. His witty one-liners, disdain for Mondays, and his insatiable love for lasagna have made him an iconic feline. Garfield's relatability lies in his love for the simple pleasures of life. He's also a loyal friend to Odie, his clumsy canine companion, and often provides a comedic contrast to Odie's antics.
2. Salem Saberhagen: The Magical Mischief-Maker:
Now, let's dive into the bewitching world of Salem Saberhagen from "Sabrina the Teenage Witch." Salem isn't your everyday cat; he's a sassy, spellcasting feline with a mischievous streak a mile wide. Originally a witch sentenced to live as a cat for 100 years as punishment for his dark deeds, Salem's charisma shines through his wisecracks and magical advice. He often served as both a humorous sidekick and a mentor to Sabrina, offering guidance in his own peculiar way.
3. Tom: The Cat Who Can't Catch a Break:
Tom, the legendary cat from the classic "Tom and Jerry" cartoon, has been chasing Jerry the mouse for generations. This dynamic duo has kept us in stitches with their timeless antics, proving that laughter knows no age. Tom's unwavering determination to catch Jerry, despite endless failures, showcases his resilience and commitment to his goal. Despite their rivalry, Tom and Jerry occasionally join forces against common foes, revealing a deeper layer of their complex relationship.
4. Keyboard Cat: The Internet Sensation:
In the digital age, we can't forget the internet sensation known as Keyboard Cat! Also affectionately known as Fatso, this musical mouser became a viral sensation when his performances were remixed into countless funny videos. Keyboard Cat's real name was Bento, and his original video was filmed in the early 1980s by his owner, Charlie Schmidt. Bento's charming paw-tapping performances brought a touch of musical whimsy to the internet, showing that cats could be not just adorable but also surprisingly talented.
5. Mr. Jinx: The Toilet-Using Trendsetter:
Remember Mr. Jinx from "Meet the Parents"? This fluffy Himalayan cat broke the mold with his unique ability to use a toilet for his bathroom needs, leaving us all in stitches. Mr. Jinx's exceptional behavior added a touch of hilarity to a comedy classic. His role in the film showcased the unexpected talents that some cats can possess and provided memorable comic relief.
6. Felix the Cat: A Silent Era Star:
Taking a trip back in time, we have Felix the Cat, an animated legend from the silent film era. With his mischievous grin and magical bag of tricks, Felix paved the way for the animated characters we know and love today. Felix's adventures often involved outsmarting his adversaries and exploring imaginative, surreal worlds. He was one of the earliest animated characters to capture the hearts of audiences in the early 20th century.
7. Simba: The Lion King:
Who could forget Simba, the lion cub turned king in Disney's "The Lion King"? His journey from cub to king against the backdrop of the African savannah has captured the hearts of audiences young and old. Simba's character embodies growth, responsibility, and the circle of life. He faces numerous challenges and learns valuable life lessons along the way, making him a beloved and enduring figure in animation history.
8. Bagpuss: The Thoughtful Collector:
Across the pond, Bagpuss, a pink cloth cat residing in a shop window, warmed the hearts of British viewers with his calm and thoughtful approach to life's challenges. Bagpuss starred in his own stop-motion animation series, where he would come to life when Emily, the shop's owner, presented him with a lost or broken item. Bagpuss and his friends would then work together to solve the problem. His gentle and caring demeanor served as a reminder of the beauty in simplicity and kindness.
9. Cheshire Cat: The Enigmatic Grin:
Last but not least, let's unravel the mysteries of the Cheshire Cat. This iconic character from "Alice's Adventures in Wonderland" is known for its enigmatic grin and disappearing act. It's the very definition of whimsy and intrigue, symbolizing the unpredictable and surreal nature of Wonderland. The Cheshire Cat reminds us that sometimes, not knowing all the answers can be part of the adventure. Its cryptic words and vanishing act challenge Alice's understanding of reality and add an element of intellectual curiosity to her journey.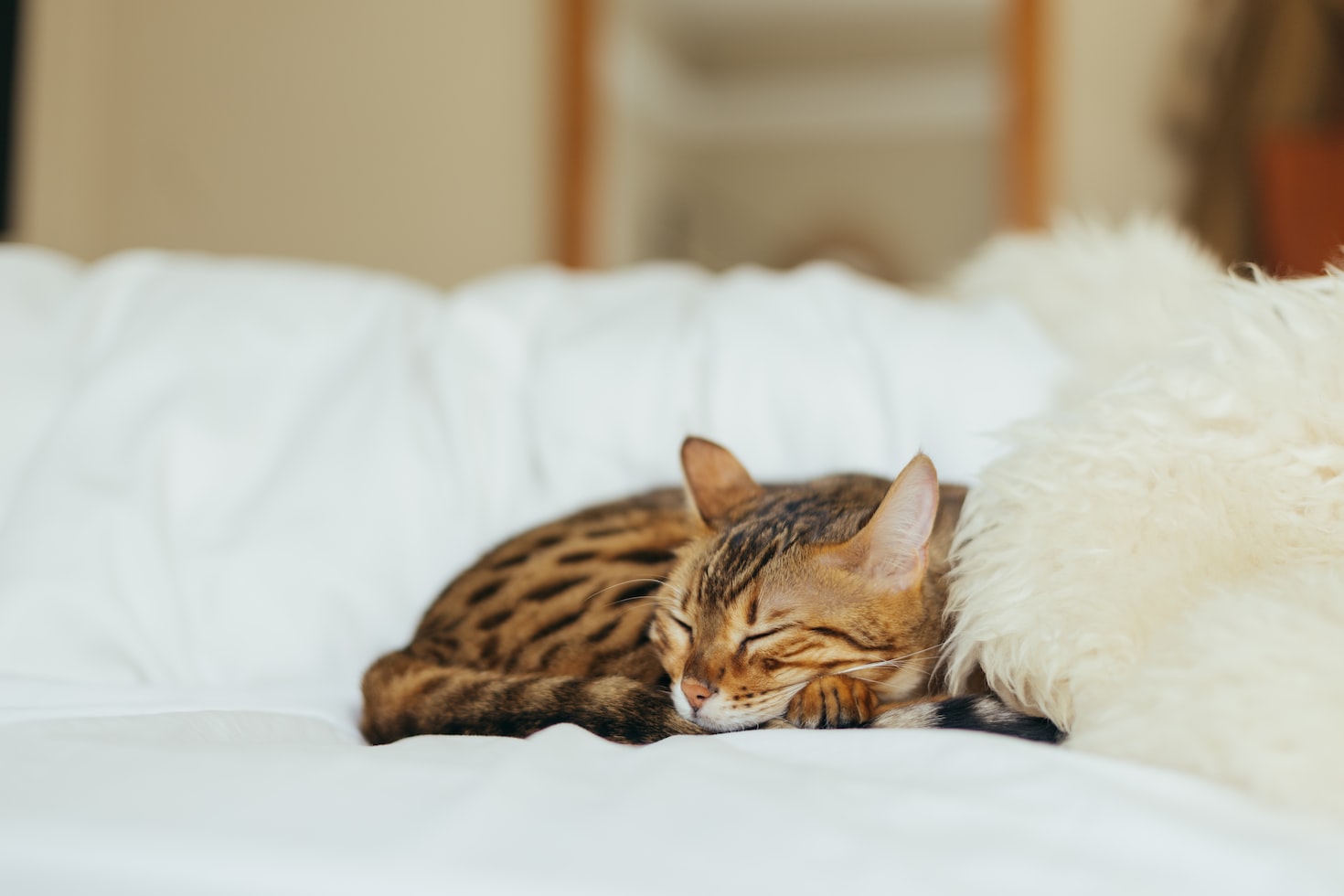 https://unsplash.com/photos/LcAZcVWsCIo

Conclusion:
As we wrap up our journey through the world of TV's most beloved cat stars, we're reminded of the diverse and enduring appeal of these feline celebrities. Whether they made us laugh, ponder, or simply smile, these cats have left an indelible mark on the world of entertainment and in our hearts. From the mischievous to the wise, the enigmatic to the lazy, each cat character brought its unique charm to our screens and enriched our lives with their unforgettable personalities. So here's to our furry friends of the small screen, who continue to remind us of the joy and magic that cats bring into our lives, both on and off the television.