'TVparty is hands down the best site on the Web for classic TV.'
- Discovery Channel
Past TV Blog Entries: RESCUE KITTY GOES NUTS! /Filthy Rich / Police Squad / Christmas Blog / Lost Christmas Specials of the 50s & 60s / 1970 TV Shows / Strother Martin / Joya Sherrill / Super Circus / 1950's The Big Show / Saturday Morning TV Memories / Hilarious Outtakes / The Smothers Brothers Revisited/Thanksgiving TV Shows / Thanksgiving Day Parade TV History / Thanksgiving TV Cartoon Specials of the 1970s /WPIX Thanksgiving Day TV Specials / Christmas Specials / INTERVIEW WITH DARIN BROOKS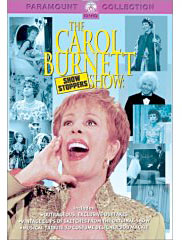 ShoutFactoryStore
Cool new web
series The Hive
TV Blog / Television Blog / Christmas Blog / 2010 TV Shows / Classic TV / I Love Lucy / Television Shows / TV on DVD / TV Shows on DVD / Prime Time TV / Television Blog/ TV Show Reviews / TV Shows on DVD Reviews / TV DVD Reviews
---
Hit Shows of the Seventies: Hitchhiker's Guide to the Galaxy / Gene Roddenberry in the 1970s / Star Trek Animated / Fall Previews of the 70s / Lance Link, Secret Chimp / Star Wars Holiday Special / Alias Smith and Jones / 1977 Year in Review / Top Ten 1970-76 / The Rockford Files / All in the Family / Sam Hall (Dark Shadows) Interview / Actor Ed Nelson / Death of Archie / Battlestar Galactica / Wonder Woman / Network Jingles / Class of '74 / Happy Days / Good Times / Mr. Bill / Dinah! / Maude / Doris Day Show / Pamelyn Ferdin Interview / The Bicentennial Minute / Jingles & Catch Phrases of the 1970s / Early Cable TV 1970s / TV commercials for Women / TV Moms / Bette Midler in the 1970s
Our huge catalog of
Classic TV Shows on DVD
Now you can own your favorite classic television programs!
TV Shows on Blu-Ray
TV never looked so great!
Cartoon Characters
Behaving Badly
Popeye drinking! Flintstones smoking! Disney character orgy! Innocence lost!
by Billy Ingram

Popeye On The Sauce - Drunken sailors are nothing new but Popeye's addictions up to now were limited to different strains of spinach. Now that he's taken to drinking with his nemesis Bluto, can a stint in Celebrity Rehab be far behind?
Magoo's Done It Again - Now we know why Mr. Magoo keeps bumping into things - he's blind drunk! Magoo may not know the difference between a television set and an aquarium but he has no trouble finding his cold Stag beer.
Flintstones Smoking - Originally broadcast in black and white, The Flintstones was a popular cartoon in primetime during the early-1960s. The adventures of Fred, Wilma, Barney, Betty and (later) their adorable children Pebbles and Bamm Bamm captured the nation's imagination and proved to be continually popular over the last 5 decades. The sixties was a time when cigarette makers dominated the TV advertising landscape so naturally no one gave a second thought for these animated characters with massive kid appeal to be smoking and extolling the virtues of Winston cigarettes.
Those Winston ads might be the most disturbing moments in TV cartoon history - that is until the kids grew up to be teenagers and Barney started munching down on Pebbles in the 1970s. Fortunately Barney never pimped out Bamm Bamm that way but there is something fundamentally creepy about Fred's next door neighbor bragging about eating his Pebbles when his back is turned. "If you put sweet Pebbles in your mouth you'll never have rocks in your head." Sick.
Hagar Blotto - Hagar gets even more horrible in this loutish beer commercial. How much beer does it take for a line drawing to get this blasted?
Disney Orgy - In 1967 The Realist magazine published an unsigned cartoon that depicted the beloved Disney characters engaging in an orgy of epic proportions. Mickey shooting up, Snow White being attacked by the drawfs, Tinkerbell as a stripper, all courtesy of the twisted mind of MAD artist Wally Wood. Disney chose not to sue in order to keep this under wraps - not so with The Air Pirates a decade later, now THAT was hilarious!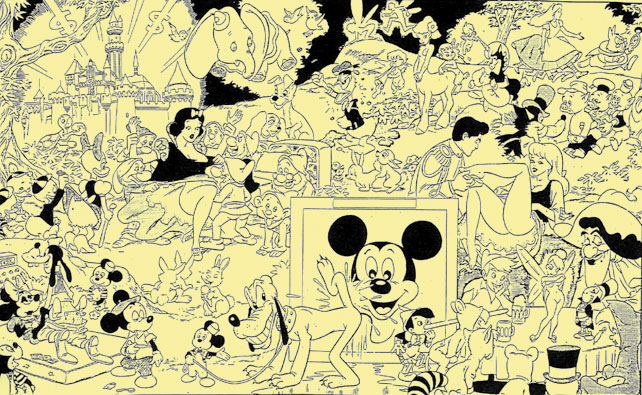 TV on DVD/ /Holiday Specials on DVD
TV Commercials on DVD
TV Shows on BLU-RAY
Auto huren makes it possible to compare all car rental companies all over the world!
Compare the top sellers of Instagram followers on Buy instagram followers reviews!
An overwiew of guides and gutscheincode with the best tips and tricks to save money! on Ebookers.
Everything you're looking for is here: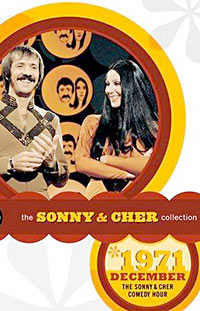 TV Blog / Classic TV Blog /Classic TV / I Love Lucy / Television Shows / TV on DVD / TV Shows on DVD / Prime Time TV / Television Blog/ TV Show Reviews / TV Shows on DVD Reviews / TV DVD Reviews