The Terrible Tragedy Behind The Doris Day Show!

by Billy Ingram
What a strange history this sitcom had - five years on the air (1968-1973) and four major format changes!
The show never should have happened. Admittedly "not a career minded person," Doris had no desire to do a TV show, in fact she was openly hostile to the idea. She'd been knocking out hit films and hot-selling record albums at a furious pace for two decades and felt she deserved a break from the business, maybe even retire altogether.
She was therefore surprised to discover after her husband's unexpected death that she was nearly broke and he had signed her - against her expressed wishes and without informing her, or so she claimed but Day was involved in the negotiations - to star in a sitcom for CBS. To her shock and horror, filming was set to begin in just a few weeks.
"Oh, you know, I cried, but a series keeps one so busy," Doris told TV Guide in 1969, "I didn't really have time to be unhappy. And my son helped me a great deal, and still does, and I have a lot of good people around me."
Season one found America's sweetheart living on a farm with her father (Denver Pyle) and two young boys. A rather unremarkable sitcom overall, The Doris Day Show shot into the top ten immediately mainly because of Doris' relaxed, easygoing style. She was a natural for television.
Director Coby Ruskin told TV Guide, "She's a consummate clown. She's great with clutter and bits of business. We don't argue about comedy style. My biggest problem is getting her out of her dressing room so she doesn't toss her money away - she is used to the more leisurely rhythm of filmmaking."
A format change for Season two had Doris commuting to San Francisco for a secretarial job at a magazine. Her boss was played by McLean Stevenson (M*A*S*H*) and a new friend and co-worker was introduced portrayed by the wonderful Rose Marie (The Dick Van Dyke Show). At season's end the show was number 20 in the ratings while lead-in Here's Lucy was number 3.
Denver Pyle was dropped as a regular when Doris and the kids moved to San Francisco for Season 3 where they lived above an Italian restaurant run by Kaye Ballard and Bernie Kopell. Her new neighbor was played by the impossibly persnickety but always funny Billy De Wolfe ("pushy, pushy, pushy!"). The Doris Day Show was a solid 23 in the ratings for 1971-72.
For season 4 the kids vanished without explanation as Doris became a writer for Today's World magazine. She got a new boss (gone was McLean Stevenson, replaced by John Dehner) and a new co-worker (Rose Marie was dropped in favor of Jackie Joseph). Peter Lawford also stepped in as Doris' sometime boyfriend.
The thing that made this program so special was Doris Day herself, the most natural of all the sitcom stars of the time. Her thoroughly believable delivery made every situation work, no matter how silly.
Season 4 was somewhat funnier than the previous incarnations; Doris followed Lucy on Monday nights so I guess the network wanted to 'Lucy' her up, giving Doris an impossibly gruff boss and placing her in wacky situations like being mistaken for a jewel thief or exposing a dating service by becoming a client. It was lightweight, frothy entertainment that clicked because of Doris Day's shimmering personality, a perky cast, and familiar 1970's guest stars.
This format stuck until the series was cancelled after season 5; by this point, The Doris Day Show had fallen out of the top 25.
Season 5 brought with it more romance and much less silliness, especially in the early episodes. This was the show's last year and, regrettably, Kaye Ballard was gone while Billy De Wolfe, now Doris' landlord, was rarely seen. Sometimes he'd only to appear in a random, inconsequential way with a single line, what would normally have been an extra part.
Doris also gained an openly gay couple as her new neighbors which was very odd for the time, perhaps a first, though they were mostly referred to in conversation and seen only once or twice.
The emphasis of the show shifted more to Doris' relationship with Peter. He's in almost every episode but then, toward the end of the season, a guy we've never seen before - who looks almost exactly like Peter Lawford - wanders back into Doris' life and proposes to her. And she accepts despite the hot and heavy thing she had going for Peter just a few weeks earlier.
CBS wanted to renew the series for a sixth season but the star didn't want to sign another 4 year contract and walked away from the show.
Since that time, Doris Day has shunned the spotlight. She flirted with returning to network TV in 1984; she was considered to replace Barbara Bel Geddes on Dallas and was the first choice to play the lead in Murder, She Wrote. Instead she hosted a talk show in 1985 for CBN, Doris Day's Best Friends, that focused on pets and their celebrity owners.
Recently Doris Day recorded two audio commentaries for The Doris Day Show Season 5 DVD collection. She was ambivalent about the program back in the day so it made sense that she would have few memories of the production - but she had lots to say about her pets at the time. Still, it's Doris Day you're spending time with; she's rather reclusive, so this is a rare treat.
In 1970, Doris Day starred in The Doris Mary Anne Kappelhoff Special, one of two CBS specials that were part of her series deal.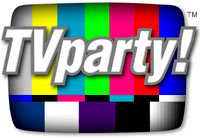 Doris Day Show on DVD
More on The Doris Day Show on DVD
THE DORIS DAY SHOW
Doris Day ... Doris Martin
Denver Pyle ... Buck Webb
Philip Brown ... Billy Martin
Todd Starke ... Toby Martin
McLean Stevenson ... Michael Nicholson
John Dehner ... Sy Bennett
Jackie Joseph ... Jackie Parker
Billy De Wolfe ... Willard Jarvis
Rose Marie ... Myrna Gibbons
Paul Smith ... Ron Harvey
Kaye Ballard ... Angie Palucci
Bernie Kopell ... Louie Palucci
Peter Lawford ... Dr. Peter Lawrence
---
---
DORIS DAY SHOW ON DVD!
Plot Outline: After spending most of her life in big cities, widow Doris Martin decides to move back to the family ranch.
Plot Synopsis: This light and fluffy sitcom changed formats and producers almost every season. Originally it was about widow Doris Martin and her two young sons who left the big city for the quiet and peace of her family's ranch, which was run by her dad Buck and ranchhand Leroy. Later Doris, Buck and sons Billy and Toby moved to San Francisco, where Doris got a job as a secretary to bumbling magazine publisher Michael Nicholson.
---
Doris Day Show - Season 3
Product Description:
Motion picture great Doris Day is back with a third smash season of her hilarious situation comedy series, which ran on CBS-TV from 1968-1973.
In year three of THE DORIS DAY SHOW, Doris Martin (Day) moves from the country to an apartment in San Francisco over an Italian restaurant run by Louis and Angie Pallucci, played by Bernie Kopell (The Love Boat) and Kaye Ballard (The Mothers-In-Law).