Part One of the interview with Pamelyn Ferdin

Q: What sparked your interest in animal rights?
A: I think it was the fact that I've always felt sorry for the underdog. I've always felt sorry for anyone who was exploited or oppressed, even as a youngster. As far back as I can remember I would feel sympathy for anyone, homeless people or people working in the fields when we would go on location. I would just feel like I should go out and help them. I think it just naturally evolved to realizing there's a lot of people out there helping people -- obviously I'm all for that and I support a lot of the causes out there to help human beings -- but I don't think there are that many people out there educating the public to what we do to the animal world. I guess I just felt there was such a need and there weren't that many people doing it. I thought I should really get in there and try and make it better for the animals.

Q: I'm sure there are a lot of people who share your views but don't speak out and don't protest. Do you think having a public image propels you to the forefront of debates like this?
A: Well, yes and no. I think sometimes because I'm a celebrity, that definitely can help, and I do. I use it. When I go and do celebrity shows or personal appearances, I always have literature that I give out for free for anybody that's interested. On the other hand, when you're doing protests it really doesn't matter who you are because most of the time I'm not even recognized. I'm just out there with the other grassroots activists on the front line. I get ridiculed and spit at and called names like everybody else. You just develop a real thick skin and you just learn there are lot of people out there who are really unfeeling and don't care. It does make you depressed. Some of the people you meet are very nice, but others are just really, really mean and it just makes you depressed because they can be so heartless.

Q: So what keeps you going back?
A: Because I'm stubborn. (laughs) That's just the way I am. When I feel strongly about something, I don't care. I could be thrown in jail. I could be spit at. They could throw a Coke can at me. It just doesn't faze me. It makes me more determined. It really does. It makes me more determined because it makes me see how much of a need there is out there to educate the public. We're brainwashed to believe certain things and we're just taught certain things that aren't true growing up. Instead of questioning those things, people tend to get very defensive. I think education is really important. That's mainly what we do with protests.

Q: What do you want them to educate about most of all?
A: It's hard to put that into a sentence. There are Web sites that I ask people to go to that I feel are super important and books that I ask people to read. But I just want people to start understanding that we must treat the animals with whom we share the planet as beings with their own worth, their personalities and, yes, their own rights. If an animal has legs, he or she has the right to walk. If an animal has fins, they have the right to swim and if they have wings they have the right to fly. That's basically it in a nutshell.

Q: Let me ask you this way. What is the ultimate goal? If you could wave a magic wand and have everything come true you want to that you want to happen with the protest, what would be the end result?
A: I guess the end result would be no more animal suffering and exploitation. That would be it. There would be no more slaughtering of animals for food. That we would eat a vegetarian diet. When I talk to religious groups, I always kind of relate to the fact that God created the Garden of Eden with no bloodshed. Adam and Eve weren't carnivores and they could live off every fruit and seed and nut that nature provided. It wasn't until we sinned and fell that we started shoving dead animals down our throat. I think that now it's necessary. There might have been a time, like with the Native American Indians 200 years ago had to go out and kill a buffalo. But then, in those days, they would respect that buffalo. They wouldn't slaughter entire herds. They would kill one buffalo and they would celebrate its life and thank the spirit god for giving them this buffalo. The meat would go a long, long way. They used every part of the animal and they really respected it. Nowadays we don't have to do that. No matter where you are there's someplace where you can have an abundance of vegetarian food. It's really not like we have to eat animals or we die. I think people are becoming more aware. There's a lot more people out there that are in tune to all this, that are eating a pure vegetarian diet. Vegan, which is what we call it. A vegan diet. They feel healthier. They feel better.

Q: So I guess you won't be doing any commercials for McDonald's.
A: (laughs) No commercials for McDonald's.

Q: You got out of acting for a while.
A: Yeah. I stopped acting is because I did it for so many years. I literally don't remember a time when I wasn't acting. As far back as I can remember, in my 2s, I was working. After a while I decided I just want to slow down and try to be normal and meet people my own age and go to college, just live a normal life and see what it's like.

Q: Did you miss acting at all?
A: I didn't because I was so involved with other things. I think the only thing I missed was the fact that I liked the connection to people when I'm acting. I think when I'm acting people feel like they know me and I really like that, that people can come up to me and talk to me and feel very close to me when I'm on television. I missed that.

Q: I read that you became a nurse.
A: Yeah. I became a nurse. I really enjoyed that because I was my husband's nurse. We worked together, which was a lot of fun. It was great. A lot of the patients we saw were older, they were elderly, so they didn't really remember me, they didn't really recognize me. They just saw me as a nurse and treated me just a nurse and they loved me. It was fun. It was really fun.

Q: You worked for both Dr. Seuss and Charles Schultz
A: Yes.

Q: Did you meet those two men?
A: Yes. It was great. It was wonderful. I think at the time I didn't realize because I was just a kid doing my job, you don't really realize how larger than life these people are. Looking back on it, it's kind of when I did "The Beguiled" with Clint Eastwood. Basically I just treated Clint Eastwood like anybody else. We would talk about his kids and all kinds of things. I never really looked at it like "Oh, I'm working with Clint Eastwood." The same thing with Charles Schultz and these other people. I really didn't think "wow" at the time, but looking back on it I thin it's pretty neat.

NEXT - PART THREE -
Being Lucy in the Charlie Brown specials and more!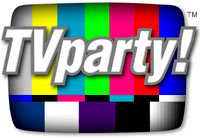 Please consider a donation
so we can continue this work!