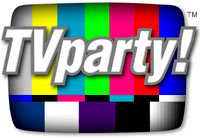 LOCAL KIDS SHOWS:
SAN FRANCISCO
in the 1960's and '70's
MAYOR ART
You refer to both Mayor Art and Marshall J and his dog Rowdy.
My father was a camera man at KPIX. When I was little, we would often be allowed to sit on the sidelines and watch the filming of Marshall J, Mayor Art and Dick Stewart's Dance Party. After the hits became old hat, my sister and I received the records, 45's, often signed by the singers.
I still have photos my dad took of those days, including a portrait of Marshall J, Dick Stewart and Peter Paul and Mary singing on the show. J must have been in cahoots with my dad about our highly desired skates, as on one visit, J magically produces a pair for each of us. I remember Rowdy was sweet, but distant. Mayor Art was strange. If you invited him over for dinner, he would remain in character and 'speak' through one of his puppets. We were delighted, but my mother was always peering at him strangely.
I have never seen any pictures of Jay besides the ones my Dad took when he worked at KPIX. Marshall J, by the way, did get fired for being drunk. Such a shame.
The large 11 x 14 pictures were taken by my father, John Shurtleff Stevens, in July 1962.
- Anne Stevens
A lot of long memories (and a lot of time wasted at work for me reading them).
First of all, Art Finley also had a weekly cartoon panel in the S.F. Chronicle called Art's Gallery that featured an old turn-of-the-century woodcut illustration from the Chron archives that he would add a gag punchline to underneath.
Years after he left TV Finley was on radio as a talkshow host on KGO and a news anchor on KCBS before retiring (to Canada, I believe).
I was on Mayor Art with my brother and sister in 1963. He hosted Popeye cartoons and replaced Skipper Sedley, who went over to KTVU and hosted Three Stooges shorts as the rechristened Sir Sedley.
Also not to be forgotten is Marshall J, who was on KPIX starting in the late '50s and later went over to KGO as the same character. His set was a ranch house and he had a dalmatian called Rowdy. The oft-told tale was that he was removed from the show for going on the air drunk. He hosted Clutch Cargo and Space Angel cartoons.
Finally, Captain San Francisco on KBHK was Mike Cleary, a longtime radio morning man on KNBR who now writes a travel column for the newspapers I work for.
- CT
---
SAN FRANCISCO
LOCAL KID SHOWS
(by you)
"I lived in San Mateo, CA in the mid 1960's and remember a San Francisco kiddie show personality by the name of Art Finley (sp?).
"I think he was mainly a columnist for either the S.F. Chronicle or the Examiner. I believe the show was on KRON-TV in San Francisco, it was called the Mayor Art show. Do you know anything about this? The time frame would have been around 1964 or so. Just curious. It was a good show."
-Mike Pittsley

Please consider a donation
so we can continue this work!

Amazon Prime - unlimited streaming
of your fave TV shows and movies!
Get your FREE 30 Day Trial!
PR4 & PR5 Pages for Advertising