by Kevin S. Butler
March 16, 2007 marked the 50th anniversary of The Gumby Show on NBC.
Art Clokey's charming and fanciful puppet films were originally seen as a segment on Howdy Doody. The adventures of Gumby and Pokey became so popular with NBC TV's young viewers that the network and the executive producer of Howdy Doody, E. Roger Muir, decided to spin off the character into his own series.
Set against the backdrop of "The Fun Shop," Scotty McKee (played by entertainer and songwriter Bobby Nicholson) engaged his in-studio visitors and viewers in games, songs, stories, craftmaking, hobbies, comedy skits, informational segments and interviews with guest personalities between screening the Clokey films.
Ruth Eggleston was the first performer to do Gumby's voice. After Ms. Eggleston left the series, the little clayboy's voice was provided by Dick Beals and later by Dallas McKennon. Mr. McKennon also performed the other character voices while Mr. Clokey himself did the voice of Pokey the Pony.

A Gumby segment found on You Tube - 'Gumby Concerto.'
Despite the success of the show, Nicholson felt uncomfortable playing second fiddle to a series of puppet films and left the show in late May of 1957. Pinky Lee became the series second and last host/performer on Saturday June 8, 1957 and the show's setting changed from the "Fun Shop" to the "Fun Forest."
Pinky entertained his studio audiences and viewers at home with songs & dance numbers and witty conversations with the immortal Paul Ashley's animal puppets Wooley Rabbit and Filbert Frog between the screenings of the films.

Pinky Lee Gumby Show
Eventually Pinky also felt uncomfortable with the program's format; in November of 1957 he told the press that he was leaving the broadcast. Saturday morning November 16, 1957 marked the last Gumby Show on NBC.

Art Clokey's opening to the Dinah Shore Chevy Show in January 25, 1959.
By the early 1960s, The Gumby Adventures could be seen in syndication on local stations all over the country. WPIX TV 11 in the New York City area reran the films first on their own in 1964 and later on as part of Ms. Carol Corbett's version of The Mighty Hercules Show / The Carol Corbett Show from April, 1965 until April, 1968; the films were also seen on The Engineer Bill Show on KHJ 9 in L.A.
A later series of Gumby films featured new characters Professor Capp the ditzy scientist/ inventor; Prickle the Dinosaur; and Goo The Gum Girl; as a result, the series became even more popular as the decade progressed. The 1960's editions of Gumby spawned a massively popular collection of Gumby merchandise (who didn't have a bendable Gumby and Pokey doll as a kid back then?).
In 1988, Art Clokey created a new series of Gumby films that added two new characters, Minga (Gumby's Sister) and Dinali the Mammoth. Despite the new characters, Gumby failed to catch on with the public a third time and was dropped from syndication after a year.
The 1980's editions of Gumby were seen on Nickelodeon and the Cartoon Network during the 1990's; the character made his last appearance to date in a feature film (Gumby: The Movie) that was released theatrically in 1995.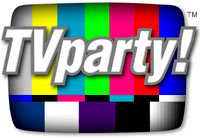 PR4 & PR5 Pages for ads - CHEAP!
Kevin Butler writes: Mrs. Ruth Clokey, the ex-wife of stop motion animator and Gumby creator Art Clokey, is dead. Ruth Parklander Clokey died at her son Joe Clokey's home in Albuquerque, New Mexico on Wednesday, she was 85 years old and lost a long bout with Alzheimer's disease.
Born in 1923, she attended Augustine College in Rock Island, Il. where she trained for a career as a high school teacher. In 1944 she applied for a teacher's position at a high school in Rock Island but eventually left to became a field director for The Augustana Lutheran Church Board's New England-New York Conference. where she would distribute educational materials to the populace.
Following her mission for The Augustana Lutheran Church Board she enrolled into the Hartford Ct. seminary to further her training in religious education.
A chance meeting with Mr. Art Clokey, who was also studying at the seminary, sidetracked her plans. The pair were married in 1948 and left the seminary to move to Hollywood and produce religious films. For a time they taught film techniques at USC under the supervision of filmmaker Slavko Vorkapich. Years later Art Clokey created and produced the film Gumbasia which later evolved into the Gumby puppet films and the rest is history.
Mrs. Clokey worked with her husband as a story editor on Gumby and later on Davey & Goliath until they were divorced in 1966. Mrs. Clokey also produced an extra series of Davey & Goliath films for Premavision in 1969. She continued to work on the series without her ex-husband into the mid-1970's, her last D&G film was Davey & Goliath To The Rescue released in 1975. She served as executive director.
Ms. Clokey retired from film production to return to her studies at Augustana College where she became a literature professor, she taught at the college until her health began to fail; she moved to Albuquerque where her son Joe Clokey could tend to her needs.
Order Now:
Gumby on DVD!

Bobby Nicholson, first host
of the Gumby show.

Pinky Lee as Gumby host.
WATCH GUMBY ONLINE!
DMGI is digitally distributing Gumby as well as a ton of other Classic T.V. content. 35 Gumby episodes are available for free viewing. Click here to access.
TV on DVD
Holiday Specials on DVD
TV Commercials on DVD
Everything you're looking for is here: