More Memories of


Growing Up On the New York Locals
by Elizabeth G. Melillo, PhD
Since much of the NYC television which I remember from childhood was live, obviously there would be no video clips, but I do miss the days when kids did not require elaborate sets, constant musical numbers, and, most of all, concerned parents (we baby boomers ended up really frumpy nut cases ... especially those who became parents at the age when their kids should have been 18!) worrying that dancing should be "body movement awareness," that the plastic mouth of a talking Barbie may give kids "body image problems," etc.
A few of my memories are of shows such as Fun at One (later Once Upon a Day, when the time slot changed), Charity Bailey's daily songfest with kids from local public schools (she had taught Mary Travers, but that was not mentioned then), and others - details if they ever are useful to you.
Internet has got batty! I hate to admit how much I love lots of old shows which a doctor of humanities is supposed to think were dreadful (and, indeed, artistically many were... but I'm not your average PhD, who admits to watching only news and Jacques Cousteau.)
Sad that cable TV, which used to have many reruns of shows I remember with fondness, offers less on 53 channels than we once had on 4. As a highly intense, nervous kid, I knew I could unwind on Saturday with "East Side Comedy" (reruns of the Dead End Kids) and such... When I found myself making notes on Leave it to Beaver (which I firmly think was not about being a kid, per se, but about how adults remember being kids... I still feel angry remembering June's spoiling the boys fair outing when dotty Aunt Martha unexpectedly showed up) - recalling how comforting it was to know that NO ONE, not even a shy, fat girl like myself, could ever be the naive jerk that either Cleaver son was - I knew I was doomed.
Looking for relaxation, I tried an Internet mailing list on another favourite, Andy Griffith (I also have an essay outlined on the characters in that show!), and found that some "internet troll" had used the fact that most characters were unmarried to develop the thought that the show was a protest against homophobia. (...Andy Griffith as social commentary?! Heavens, who'd have dreamt that Gomer Pyle was NOT in a peace time army?)
Blushing to admit this, and for all their bad taste in some ways, I wish I could unwind tonight with Hogan's Heroes, the Flying Nun, Hazel, or (suddenly jumping into the 1990s) the brilliant "Nothing Sacred." (I just might write my next dissertation on that last...)
Now, here is a trivia question I doubt anyone could answer - but tell me I'm not crazy. Didn't the same actor immortalized as Dobie Gillis's father star in a dramatic show entitled "Twelve Daughters"? I still picture him in his wheel chair after he was hit by a car in one episode.. (And I'm someone who DESPISES when comedy shows have "very special episodes"... I want relaxation and entertainment, not sermons about breast cancer awareness, brain tumors, and drunk driving when I watch a sitcom.)
Warm regards
- Elizabeth G. Melillo, PhD - "Gloriana"
Internet Designer Gloriana's Court
---
Some additional information. A number of the kid show hosts also hosted radio shows.
Fred Hall (left) was a d.j. on WABC from 61-62 before joining WNEW TV 5. Reportedly did a kid's TV show in Miami before coming to WABC.
"Uncle Fred" Sayles was a d.j. On WAAT, (later WNTA) while hosting "Junior Frolics" on Newark, N.J.'s WATV 13. The radio station and TV were affiliated.
Sandy Becker played the lead on the radio soap opera "Young Doctor Malone" on CBS network from early 50's to its demise Nov. 25, 1960. He also hosted an 8am cartoon show with puppets on WNEW TV 5 1953 through the 60's; a 6:30pm TV show on WNEW (replacing Bobby Breen-former child actor?) where he would draw on a large pad on an easel, and show of Warner Brothers cartoons, sponsored by 7up.
That show would expand to an hour starting at 5:30pm, in fall of 1962 or 3 with prerecorded video characters played by Sandy (Norton Nork, the giant little kid, Hambone, and others).
'The Sandy Becker Show' aired until the late 60's. Sandy was also a DJ at WNBC from 60-62 mid-days and an NBC game show host with "Win with a Winner" (aka/ "Winner's Circle") from June-Sept '58. Sandy Becker could be seen in national TV spots for Crest toothpaste late 60's, early 70's.
Todd Russell hosted TV's "Rootie Kazootie" for NBC Dec 50-Nov 52 (Sat) and on ABC(weekdays) to May of 54. It was a puppet show with games and prizes for studio audience. Ran on the Dumont network in 1955.
Todd hosted "Pud's Prize Party" June-DEC 52 on ABC. This was a 15 minute Saturday audience participation show for kids originating from Philadelphia's WFIL (Pud was the star in a comic strip that came in Fleer's Double Bubble gum packs). Fleer's headquarters were in Philadelphia, and is a major producer of sports cards today.
Russell hosted a local kids show on WPIX TV 11 in the later 50's showing "Popeye"(?) cartoons. His trademark opening.."Hello my friendly...." In the 60's he was a top 40 d.j. At highly rated WDRC am in Hartford, Connecticut. Possibly did mornings at WWDJ in Hackensack, N.J. in 1971.
WPIX also had "Captain" Allen Swift host "Popeye" cartoons for awhile. Swift was one of the top commercial voice-over artists of the 50's & 60's.
- Regards, Greg Lance
---
Does anyone remember "The Magic Bunny"? I believe it was a 30-minute local show in New York during "The Mickey Mouse Club" era.

I don't recall what the "Magic Bunny" -- a guy in a rabbit suit -- did during most of the show. But at one point, he retreated to "The Birthday Bush" in which the leaves supposedly contained the names of children whose birthday it was.

Bunny read for quite a while. There were a lot of names. But just about every day, he would come to the name Joseph Ober. His voice rose as he said it, Joseph O-oo-ber.

Sometimes it was just Joe O-oo-ber. Whenever he said it, the behind-the-camera crew fell apart laughing. What with being magic and all, the bunny knew enough to keep it deadpan. He never cracked a smile while everyone else went nuts.

I know we did. My sister and I would sit through the whole, dull 30 minutes just to hear the Bunny say Joe O-oo-ber. He also got an occasional inside laugh with the name Artie Aardvark, but it was never quite as big.

-John Bendel
---
I remember Billy Bang Bang and his Brother Butch and their Bang Bang Western Movies - with rootin tootin fast shootin Bronco Bob! It aired on WABC 7 in the early 1960s. Kids would intoduce silent westerns but they were never seen on camera, only heard - like Mystery Science Theater 3000 or Zacherley's shows - there was a lot of wisecracking commentary.
Lost Kid Shows Homepage / Shock Theater's Zacherle / Sesame Street / Andy's Gang / Sandy Becker / TV Pow! / Hilarious House of Frightenstein / The Friendly Giant / Madison's Cowboy Eddie / Who Was Doodles Weaver? / Lost Kid Show Recordings / Winky-Dink and You / Remembering Winky-Dink / Captain Kangaroo / The Old Rebel Show / The Soupy Sales Show / Walt Disney's Shows / The Magic Garden / Mad Mad Monster Party / Houston Local Kid Shows / Boston Local Kid Shows / Fabulous Sally Starr / New York City Locals / More New York City Locals / Tooter the Turtle / Crusader Rabbit / Paul Winchell and Jerry Mahoney / Alex Toth's Television Work / Diver Dan and Whirlybirds / Sonny Fox's Wonderama / The Pinky Lee Show / Bizarre Kid Shows / Chicago's Kid Shows / Chicago's Ray Rayner Show / Garfield Goose and Friends / Bob Bell's Bozo Show on WGN / Bill Jackson's Shows / Gigglesnort Hotel Memories / Bob McAllister's Wonderama / Cincinnati Local Kid Shows / More Cincinnati Locals / Make A Wish / Hot Dog / Supermarionation Puppet Shows / Philadelphia Kid Shows / Philly's Captain Noah / The Chief Halftown Show / Philly's Gene London / Bertie the Bunyip / Dickory Doc / Adam Android / LA Kid Shows / The Merry Mailman / Do Do The Kid From Outer Space / Romper Room / Romper Room Around the USA / St. Louis Kiddie Shows / Religious Kid Shows / San Francisco Local Kid Shows / Johnny Jellybean / Johnny Jupiter / Shrimpenstein / Uncle Fred Sayles / Raleigh's Uncle Paul / Shenanigans and Video Village / Pip the Piper / Thanksgiving Day Cartoon Specials of the 70s / Monster Movie Matinee / Big Blue Marble / STM Club / Popeye on TV / Cleveland Local Kid Shows / Wixie's Wonderland / Jet Jackson and Sky King / The Original Animated Hercules / Ruff & Reddy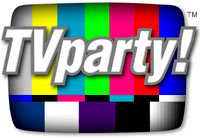 PR4 & PR5 Pages for ads - CHEAP!
When Frank Paris (designer of the original 'Howdy Doody' puppet), walked off the phenomenally successful children's show hours before airtime in May 1948, he hoped to take the puppet and start his own show. But NBC sued and won an injunction against him ever using the puppet again, so he created a new character in 1948 and called him Peter W. Pixie. The Peter Pixie show was broadcast over WPIX in New York. It did not catch on.
Viewer Ted Rosenberg sends us a copy of his Peter W. Pixie club passport. This character looks like the world's first rave kid - or perhaps a prototype of the Marilyn Manson look!
---
What a great site! I have tears in my eyes as I see my dad's name mentioned here! (Claude Kirchner)

Dad passed away in March of 1993 from lymphoma. A brief blurb in the TV section of the NY Post mentioned his illness just before he died. I saved every single letter (over 500) and have them in albums. I still can't get over the response and emotions shared concerning those who watched "Terrytoon Circus" every night. I guess it was a ritual, but some kids were watching to escape unbelievable abuses and found comfort from the show... If anyone reading this was one of the corespondents, thank you sooooo much! What memories we all have from those good old TV days!

Here's another couple of shows dad had that some of you might recall: Marx Magic Midway (mid 60's on channel 4, I think) Did you know that he was the "voice-over" voice for all those Marx commercials for a long time? We had a closet full of Marx toys, but for some reason, my brother & I were not allowed to touch them! I guess they were to give away. My 5th grade class (public school in Conn) went on a field trip to this show - it was a great experience for all!)

The other show was Super Adventure Theater I think it played old movies - science fiction, I believe.

I have tons of stuff of dad's including his original boots & ringmaster costume. (He wore it late in life for a show called Remember When.... hosted by a reporter named John Johnson. (I videotaped it, but our son accidentally recorded over it!) Dad and Mary Hartline both still fit in their costumes from the 40's!

I also have many of the Super Circus shows with all those live commercials. "Kellogg's" was their main sponsor. (By the way, Mike Wallace was the emcee on that show and it aired from 1947-55 live from some "hall" in Chicago).

Oh yeah, I also have "Clownie"!!!!

- Lynn

Miss Louise, NYC's Romper Room hostess circa 1969. Photo supplied by Chris Bischoff.

Miss Mary Ann was the hostess for Romper Room on WOR in 1977 - each show ended with the hostess gazing into the 'Magic Mirror'

Captain Jack McCarthy