by Julian West
On May 8, 1948, the first children's television show in the Twin Cities aired on KSTP-TV, Channel 5. "Riddle Griddle" was a quiz show for kids that had originated on radio, emceed by Clellan Card's former announcer Jimmy Valentine.
In one early version of the show, a panel of three children would try to answer riddles posed by the audience. That format didn't work too well, though, because the proceedings were essentially turned over to the kids -- sometimes things degenerated into a chaotic mess.
Before long, voiceman Valentine changed the set-up, appointing himself "The Riddle Master." He studied a book of riddles and got good enough to respond correctly about half the time. Occasionally, though, kids posed questions that he was afraid to answer: "What's about six inches long, has a head on it, and women love it?" (The solution? A dollar bill!) After a few dirty jokes made it onto the air the station declared that the riddle had to be taken from a book, magazine, or newspaper.
"Jimmy's Junior Jamboree," another Channel 5 offering, followed in September 1949. When someone in station management suggested the new kids' show, the conversation went something like this:
Jimmy asked, "What day of the week will the show run?"
The reply was, "Monday through Friday."
"How long a show?"
"Half an hour."
"When do you want it to start?"
"How about a week from Monday?"
"I had to put together a five-day-a-week kids' show, when you're reading about Milton Berle having a nervous breakdown 'cause he's doing one hour a week," Jimmy laments, "and he had a staff of God knows how many people! And at KSTP, the announcers did their own production. You wrote, did everything but direct it - which you couldn't do, physically."
Nevertheless, Jimmy did get a show together, although originally it had no name. A contest was held to give it a title, and more than 2,000 suggestions poured in. Minnesota-born actress Linda Kelsey (Billie Newman on CBS-TV's "Lou Grant") says that her brother came up with the name "Jimmy's Junior Jamboree," and won a bicycle.
Television was still in its infancy in those days, and anything that could go wrong usually did. Once, just before he went on the air, Jimmy was informed that technical problems had squelched the show's audio. He had to pantomime the entire program.
The format of Jimmy's Junior Jamboree was similar to The Mickey Mouse Club. Each day's program was composed of three different ten-minute segments. On Mondays and Fridays, for example, they presented "Talented Tots and Teens," a variety show featuring local youngsters. Another regular installment was "Kartoon Komics." The animated cartoons that were shown were atrocious silents, but in those ancient days of TV, it hardly mattered what was on - as long as it moved.
One Thursday segment was called "Pooch Parade." (They were quite fond of alliteration on "Jimmy's Junior Jamboree"!) Kids brought their pets onto the show in an effort to win various contests: the prettiest dog, the dog with the longest ears, the dog that could bark the loudest, et cetera. For "Pooch Parade," a canvas flat weighted with sandbags was painted to look like the front of a doghouse, with the door cut out. Children would lead their dogs through this opening onto the set, where Jimmy would interview the boy or girl and look over the hound. Then he would thank them, they'd go back through the doghouse door, and the next pair would come out.
One memorable incident occurred during a contest to find the biggest dog. Among the contestants were two small youngsters who brought huge canines that took an instant dislike to each other. Jimmy took pains to keep the belligerent mongrels separated, and before the show went on the air he told one of the young dog owners to exit the stage by walking straight off camera instead of going back into the doghouse. When the "Pooch Parade" segment began, the young girl came out with her gargantuan dog. Jimmy talked to her for a bit, then thanked her and turned to begin a commercial. Forgetting Jimmy's instructions, the girl and her pet walked back through the doghouse door and ran smack into the other hostile mutt.
A terrible fight broke out behind the stage flat, with animals growling and barking and biting, and kids screaming and crying. Without so much as an "Excuse me!," Jimmy dove through the door and managed to get one dog off the other's throat by pulling on its leash until it was forced to stand on its hind legs. Just at that moment, however, he realized that the whole doghouse set was falling toward the cameras.
Jimmy desperately grabbed for the canvas through the door opening, while at the same time he stomped on its wooden base. He succeeded - barely - in stopping its fall, but the heavy backdrop was left teetering precariously at a forty-five degree angle. There he stood, the dog's leash in one hand, the flat in the other, his foot propped against the base... and dead silence, except for a whimper here and there. The television technicians had been trained never to get in front of the camera, so no one moved a muscle until Jimmy finally begged, "Would somebody please come in here and help me?"
For its part, Channel 4 (at the time WTCN-TV, but later to become WCCO-TV) put amiable Toby Prin on the kidvid beat. One of his earliest television shows aimed at children was called "Mailbox Melodies," which premiered on August 22, 1949. Its sole gimmick seems scarcely believable today. The audience sent in song requests, along with a photo. The picture would be displayed while Toby sang and played the tune. That's it - that was the whole show.
Still, the young viewers of the era apparently loved it. In its first eight months on the air, the show received - and showed - more than 5,000 pictures.
Another of Toby's early vehicles was "Uncle Toby's Tune Time," which aired Mondays in the fall of 1949. It was a talent show, with kids demonstrating their abilities in music, drama, and other fields.
Toby acted as the emcee and played accompaniment for the young performers. Each week, a winner was chosen by a jury made up of six children.
The program was later revived as "Toby's Talent Hunt," wherein Toby was assisted by a girl named Patty Hicks.
Part Two:
Axel and his Dog
and all your favorites
- with lots of
video & audio
highlights!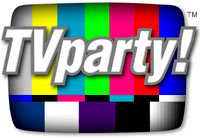 Axel & His Dog & more
Clancey & Company
Lunch With Casey
Skipper Daryl & more
Captain McCool
Johnny 44
PR4 & PR5 Pages for ads - CHEAP!
Sadly, Roger Awsumb, star of the "Casey Jones" children's shows on Twin Cities television from the 1950s into the early 70s, died on July15, 2002.
Excerpts from the new book
"What a Card! The Story of Clellan Card and 'Axel and His Dog'" by Julian West.
Axel's Treehouse website: axelstreehouse.tvheaven.com
---

Axel

Casey Jones &
Roundhouse Rodney

Clancy the Keystone Cop

Joe the Cook
---
NEW - DON'T MISS THIS: If you'd like to have Axel's version of "The Night Before Christmas" but don't want to pay big bucks for the original collector's item, I offer two different CDs which both contain the 1964 recording
plus various other stuff. The CDs come with color reproductions of the
original packaging (or rare photos) and cost $10 each (plus $4 shipping per
order). Here are details about the CDs:

AXEL ARTYFACTS
This collection includes:
1. Axel & His Dog theme song (#1) (fragment)
2. Axel theme song (#2)
3. Axel's version of "The Night Before Christmas" (from TV, 1958)
From a reel-to-reel home tape recording (Note: sound quality is fair but
listenable)
4. Axel's version of "The Night Before Christmas" (with Carmen, 1964)
From the WCCO-TV Christmas record produced by Allan Lotsberg
5. The Axel TV Show (fragment, 25? December 1964)
6. The Axel TV Show (28 December 1964)
7. The Axel TV Show (31 December 1964)
8. The Axel TV Show (6? January 1965)
9. The Axel TV Show (1 March 1965)
Tracks 5-9 from reel-to-reel home tape recordings (Note: sound quality is
fair but listenable)
Special Bonus!
10. Kingscrost Lecture (December 1941)
The earliest known recording of Clellan Card as Axel, plus the earliest
known Birdie!
From a transcription disc recorded for a Northrup King sales presentation

TWIN CITIES KID STUFF
This collection includes:
1. Casey's Comedy Album for Kids -- Casey Jones & Roundhouse (1973)
Classic Casey: "The Birthday Song," "I Love Onions," and lots more!
2. Grandpa Grundy Stories -- Clellan Card (1959)
Clellan Card as Grandpa Grundy tells four children's stories!
3. Carmen Sings (1954-1955, 1968)
Songs Mary Davies sang on TV, plus the single that was her TV show's theme
song!
4. "Close Call for Santa" -- Clancy & Willie (1964)
Clancy & Willie save Christmas in the nick of time!
5. "The Night Before Christmas" -- Axel (with Carmen, 1964)
Axel's goofy Scandihoovian lampoon of the venerable Christmas poem!
Tracks 4 & 5: From the WCCO-TV Christmas record produced by Allan Lotsberg

If you're interested in either CD, please email me for details on how to
order. Thanks!
--- Julian West
towser (at) earthlink.net