Check out Dwayne Hickman on the net: dwaynehickman.com
You really should get Dwayne's highly entertaining book, Forever Dobie, it's a wonderful look back at the golden days of television, behind the scenes at one of the great classic series of all time (not to mention his stories about co-starring on The Bob Cummings Show)!
---
TV Guide's Dobie Gillis Page, with TV Listings, Photos, Videos, Exclusive News and More.
---
TVparty caught up with Dwayne Hickman in October, 1999 to keep you up to date with his current work.
TVp: What was the best - and worst- part of being famous as a teenager?
Dwayne: The best part was learning how to play comedy from the masters, Benny, Burns and Cummings. The worst - I never had time at school to make any close friends and I was a teen star to them.
TVp: Were you and Bob Denver close during the show's run?
Dwayne: Bob and I have been good friends since we met. We still keep in touch.
TVp: As a former network suit, can you tell me why we don't see more classic TV stars from the 60s and 70s in prime-time anymore?
Dwayne: Because T.V. today in youth driven. It is a mistake to overlook the talent and the popularity of actors from those years.
TVp: 'Hollywood' seems like a small town even today, it must have really been a tight community in 1960. Do you miss the way things were?
Dwayne: Things were better in that the networks stayed out of "fixing" the shows and it did not take 10 writers to write a show each week.
TVp: What is it about painting that you find so satisfying?
Dwayne: I am in complete control of what I am doing ..It is the purest form of creativity for me.
TVp: I have too say, 'Ski Party' is one of my favorite movies - very stylized with great music! Did you get to work with any of the musical stars of that film? (James Brown, Leslie Gore, etc.)? Any good stories? Do you still get paid when your MOVIES run?
Dwayne: Yes, I still get paid, but not much. Trying to keep a straight face while dressed in drag with Frankie (Avalon) was great fun.
TVp: You're still a young guy - would you like to star in another series one day?
Dwayne: It would take a lot to make me do it.. I don't need to and I have my art work that is doing very well and keeps me very busy. I paint every day to keep up.
TVp: Do you think there is a chance for another Dobie reunion project? If so, any ideas what shape it would take? Would the Max Shulman script rejected in 1988 work today?
Dwayne: I am not interested in another reunion at this time and no, I do not think Max's script would work.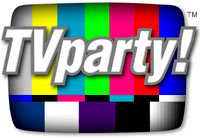 September 1959 - September 1963
Thanks for a truly fun web site. One of my all time favourite shows, not repeated here in Australia, was 'The Many Loves of Dobie Gillis'. With Dobie Gillis, Maynard G. Krebbs and Zelda in some very original and off-beat action not expected of US TV at the time.
Do you have any titbits on this show to share with your web fans?
- Paul
---
It's hard to believe (with the glut of teen oriented shows crowding the network schedules today) but until The Many Loves of Dobie Gillis came along in September, 1959, there were no TV shows centered around the lives of teenagers.
Dobie Gillis holds the distiction of being the first television show to treat teens as anything other than complete dolts, and probably the last to do so until 'Square Pegs' in 1982.
Dwayne Hickman starred as the title character - Dobie Gillis ("That's Dobie with a 'b'"), perpetual daydreamer with a lust for life and the beautiful girls who ignored him.
Bob Denver, played his best friend, beatnick Maynard G. Krebs ("Work?!?"), an abvious prototype of today's teenage slacker. (Which would make sense, since 'Dobie Gillis' was running on Nick at Nite ten years ago!) Maynard G. Krebs looks like he stepped right out of a modern Abecrombie and Fitch ad!
Bob Denver almost left the Dobie Gillis series after the first four episodes were filmed when he was drafted into the Army ('Gilligan' in Viet Nam!?!). Michael Pollard ('Bonnie and Clyde') was brought on as Maynard's beatnik brother, but Pollard was a disasterous casting choice and very quickly dropped when Bob Denver returned after missing only a few episodes (he flunked the physical).
Warren Beatty ('Bugsy', 'Ishtar') was a regular on the first few episodes, playing rich kid Milton Armitage. Today, Beatty denies ever being on a television series - maybe it's because he wasn't nearly as good at playing a spoiled preppy as the actor who replaced him, Steve Franken. Ironically, today Beatty plays the role in real life.
Franken slipped into the role of spoiled schoolboy Chatsworth Osborne, Jr. from 1960-63, bringing to life one of the most memorable TV characters of all time. Doris Packer (another wonderful character actor) played his socially obsessed mother. Dobie's parents Herbert and Winnie Gillis were played by Frank Faylen ('It's A Wonderful Life') and Florida Friebus. Friebus went on to play Mrs. Bakerman, one of the patients on 'The Bob Newhart Show'.
A HIT SHOW
Tuesday Weld played Thalia Menninger, the golddigging girl that Dobie couldn't get. But the producers couldn't keep her either, Weld quit after the first season to do movies, returning occasionally in later seasons to boost Dobie's libido (and ratings). It was not an amicable split. "She just wasn't a pro" Dwayne Hickman told the press after Weld left the show, "Late to work, late getting back from lunch, no sense of responsibility to the show."
Sheila James (previously seen on 'Broadside'), played Zelda Gilroy, the girl who could only get Dobie's attention by wrinkling her nose at him. James was more serious about her education than she was about persuing an acting career,
studying law (graduating first in her class at Harvard Law School) and now running for the California State Senate. She was the first TV star that I know of to admit being gay, and that was in the early Eighties.
During the run of the series, Dobie and gang started out in High School, got drafted into the army (briefly), then headed to college where they got the same teacher they had in high school - played by William Schallert. After 'Dobie' ended, Schallert went on to be the dad for three years on 'The Patty Duke Show'.
In September, 1963, 'The Many Loves of Dobie Gillis' left the air after a four year run. Bob Denver went on to be Gilligan for three seasons - then starred in one fondly remembered sitcom ('The Good Guys') and a handful of terrible, short-lived shows in primetime, syndication and on Saturday Mornings throughout the Seventies. He reportedly travelled the country in an RV during the much of Seventies, and today hosts a syndicated radio program with his wife.
Dwayne Hickman went on to co-star in the Academy Award winning film 'Cat Balou', and some very entertaining AIP 'teen/beach movies' of the Sixties ('Ski Party', 'How To Stuff A Wild Bikini'), then went on to a career on the other side of the tube as a program exec for CBS during the Eighties.
There were two TV-movie reunions featuring the original cast, one in 1977 ("Whatever Happened to Dobie Gillis?") and in one in 1988 ("Bring Me the Head of Dobie Gillis"), but both were lacking the spark that made the original series so fresh. The first telefilm was even a pilot for a new series, with the action centering on Dobie and Zelda's son (ala the 'Leave It to Beaver' 1980's redux).
Dwayne Hickman passed away on December 9, 2022.
TV on DVD / /Holiday Specials on DVD
Everything you're looking for is here: