by Billy Ingram
More about Bill Cosby here: Part ONE / Part TWO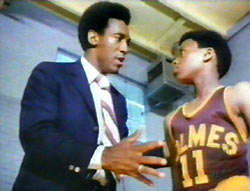 When you think of Bill Cosby's television career, you can't help but think of his many successful series.
Cosby rode out the Sixties with two series, 'I-Spy' (1965 - 1968), which won him three best dramatic actor Emmys three years in a row, followed by the excellent 'Bill Cosby Show' (1969 - 1971), a sitcom featuring Cosby as a high school gym teacher.
In the Eighties, 'The Cosby Show' dominated prime-time, and even the Nineties have brought the actor/comedian acceptance with his new series "Cosby' running for four years on CBS. And who can forget 'Fat Albert and the Cosby Kids', which ran for a whopping twelve years on CBS Saturday mornings, from 1972-1984.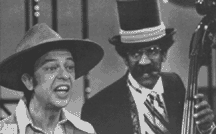 Prime-time success eluded Bill Cosby in the Seventies, however. Debuting September 11, 1972 on CBS, The New Bill Cosby Show was his first high profile failure. It was also Cosby's best series, in my very humble estimation.

This very funny variety hour, produced by 'Laugh-In' creator George Schlatter, co-starred Lola Falana (dancing and announcing), Foster Brooks as a perpetually drunk CBS programming executive, Oscar DuGruy, and blonde skit player Susan Tolsky. Music was provided by the excellent Quincy Jones Orchestra (very active in television in the Seventies, creating some of the best theme songs of that era).

One regular feature had Bill Cosby reminiscing about his childhood, which gave him an opportunity to reprise and expand on his classic Sixties stand up routines. "I'm not following anybody else. My humor, dig it or not, has to be real - something that happened or is happening."

Lots of time was given over to Bill Cosby for his smooth and lengthy monologues - they were more stories than jokes, often lasting seven or eight minutes. "I'm only 34 years old", the star was quoted as saying, "My time is now. If it isn't now, it may be never. And I can't afford never. I never could."

WHAT HAPPENED
NEXT FOR BILL COSBY...More about Bill Cosby & The New Bill Cosby Show here

:
Part ONE / Part TWO