Your favorite classic television shows from the golden age of TV!
Bob Hastings
Comic/character actor/singer and cartoon vo performer Bob Hastings passed away in June at his home in Burbank, Ca. after losing his battle with pancreatic cancer. He was 89 years old.
Read more...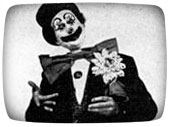 Doug Anderson : Bonomo the Magic Clown
At the same time that they were working on "The Magic Clown" the Andersons also appeared on "The Big Top" on CBS TV. Where he appeared as "The Masked Magician". Doug also appeared on"Captain Kangaroo" as"The Magic Barn Painter" he became a popular member of Bob Keeshan's educational kids series until Doug was asked to serve as a guest host/performer when Keeshan was unavailable to do the program.
Read more...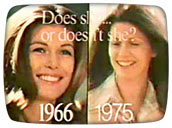 TV Commercials of the Early-1970s
Some of the most memorable commercial jingles and catch phrases of all time! "Does she or doesn't she (only her hairdresser knows for sure)," "You're not getting older, you're getting better," "No cat ever walked away from Friskies Buffet," "Kawasaki lets the good times roll," "I don't use soap anymore," "Who's behind those Foster Grants?" ...and so many more!
Read and watch more...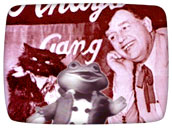 "Plunk Your Magic Twanger, Froggy!"
"I am looking for a newspaper editorial - it could've been in a magazine - written about the kid's show 'Andy's Gang' in which the writer blames Froggy for causing the protest movement of the '60s. He said Froggy's disrespectful behavior towards adults, which he demonstrated every show, influenced the kids who were watching him and those kids grew up to become the protesting college students of the sixties who likewise showed disrespect towards their elders."
Read and watch more...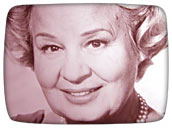 Shirley Booth's Last TV Show
A Touch of Grace was an oddball show in many ways, not the least of which was that it focused on elderly people at a time when the networks were all vigorously chasing a young demographic. It was an instant hit with the critics but didn't stand a chance.
Read and see more...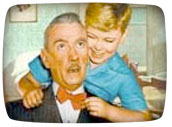 The Original Mr. Belvedere
These feature films starred the impeccably prissy Clifton Webb as Mr. Belvedere, it's the most well-rounded character of his career and a rare starring role for this popular supporting actor. The first, Sitting Pretty directed by Walter Lang, is a riot as this erudite genius, who has seemingly been everywhere and done everything, goes to work as a live-in nanny for a typical American family so he can secretly write a tell-all book. Pretty modern concept, huh? Robert Young and Maureen O'Hara co-starred.
Read and watch more...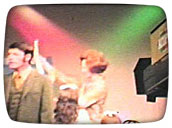 Los Angeles Local Kid Shows from the Fifties to Seventies!
Sheriff John, Hobo Kelly, Baby Daphne, Shrimpenstein, Chucko and more. With rare video and dozens of photos. NEW BONUS: Never before seen backstage footage from KCOP's Romper Room!
Read and watch more...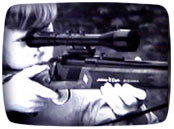 Kids, Guns and TV
Some modern-day experts contend that violent video games encourage savage behavior in our young people, while others say that's just another example of the latest entertainment medium becoming society's scapegoat du jour. Keep in mind, the same breed of expert said the exact same thing about comic books and toy guns in the 1950s - and look at how great the baby boomers turned out.
Read and see more...