Your favorite classic television shows from the golden age of TV!
New in the TVparty TV Blog
Legendary Golfer & Crooner Don Cherry Talks About Dean Martin and Jerry Vale!
Read and watch more...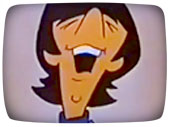 Saturday Morning TV Shows - 1967
With Batman the hottest show in primetime the networks rolled out an extravaganza of bizarre superheros for their Saturday morning line-up. After The New Beatles and American Bandstand on ABC the network scored a hit with Where the Action Is, a teen music show featuring the hottest acts in the country. With video highlights!
Read and watch more...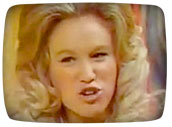 Mary Kay Place Albums of the 1970s
Mary Kay Place was one of a handful of stars who made television worth watching in 1976-77. As the second banana on the weeknight syndicated soap opera satire Mary Hartman Mary Hartman (Jan. 1976-May 1977) she walked away with the series in the same way Flo stole Alice out from under Linda Lavin. Place's character, dippy aspiring country singer Loretta Haggers, was one of TV's symbiotic moments - bright script writing brought to vivid life by an actress perfectly suited to her role. Portrayed with a hesitantly sweet but staggering niavete, every scene was rich with comedy gold when Loretta was in the mix. So much so that Mary Hartman herself became irrelevant to the series.
Read and watch more...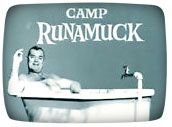 Camp Runamuck
This one season wonder was a fave with kids in the mid-sixties. It's never made an appearance since leaving the airwaves in 1966, never on VHS or DVD. Which is a shame, I'll never know if it was as good as I remember it being. Watch the series' opening and closing themes.
Read and watch more...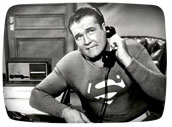 TV's Superman - Murder or Suicide?
At one time the actors who played Lois and Jimmy were convinced it was foul play then changed their minds. The details behind the death of George Reeves are murky even 60 years later.
Read and watch more...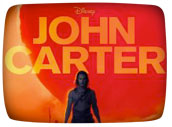 What Makes a 'Hit' a 'Hit' - Part Two!
According to the National Association of Theater Owners (NATO), the average price of admission for a first run movie theater, for an adult, is $7.93. That means (roughly) that when a movie grosses $1 million, over 126,000 people have paid to see it. Disney's already-infamous "John Carter" was a domestic bomb yielding "only" $70 million at the box office.
Read and watch more...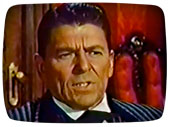 Ronald Reagan's Last Dramatic Role
Despite giving up the acting profession - and his TV hosting duties - to serve as the governor of California in 1967, there was a special episode of Death Valley Days broadcast that same year that featured Reagan as the lead actor - it was his last dramatic role.
Read and watch more...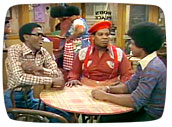 What Happened to What's Happening!!?
"Haywood was a really good kid and Ernest was an excellent actor. Fred Berry was the one to look out for. He could be trouble. He received many of the show's big laughs. Unfortunately, he later had some personal problems that carried over onto the set. After I had left the show, there was a big contract dispute and I was told that Fred was the instigator behind the trouble that followed. He convinced Ernest and Haywood to join him in a strike for more money. Eventually, the producers simply had enough of the boys' antics and they closed the series down."
Read and watch more...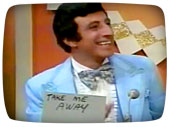 1970s Phenomenon : The Gong Show
Chuck Barris was responsible for some of the most popular programs of the sixties, primetime and daytime hits like 'The Dating Game' and 'The Newlywed Game'. These pseudo-game shows fed off of an individual's willingness to do anything to be on television, 'The Gong Show' would take that premise a step further. ABC bought the show for nighttime syndication, to debut in the fall of 1976.
Read and watch more...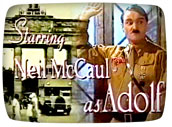 Heil Honey, I'm Home!
It's Heil Honey, I'm Home, the trials and domestic travails of Adolph Hitler and Eva Braun, a not-so-typical suburban couple. The program was presented as if it were an unearthed sitcom from the 1950s. In a nod to that classic sitcom cliche, the first storylines centered around Eva being unprepared for Hitler's important business associate (Neville Chamberlain) coming for dinner and the couple's new neighbors dropping in unexpectedly. The neighbors just happen to be Jewish. WATCH IT FOR YOURSELF AFTER THE JUMP!
Read and watch more...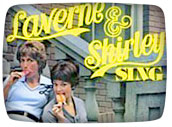 They Made an Album?!?
Yes, most of us are already aware that the likes of William Shatner, John Travolta and various "Brady" kids have all had their dreams of musical greatness and have all put out albums of their warblings at one time or another. But… they are far from alone in the world of surprising others who have also attempted to parlay their notoriety or fame in one field into the world of the recording arts.
Read and hear more...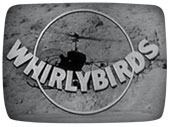 1960s Saturday & Sunday Afternoon Syndicated Shows
A TVparty! Quickie: relive the exciting television dramas that were rerun during the sixties on local stations - enjoy episodes of Sky King, Robin Hood, Sea Hunt, Highway Patrol & more.
Read and watch more...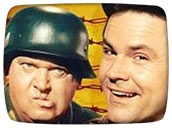 Classic TV on DVD - Archived Reviews!
NEW:
Tom Jones, Twin Peaks, Stargate Atlantis, Voyage to the Bottom of the Sea, Dallas, Men Behaving Badly, Captain N, Hootenanny, ER, Wanda Sykes, Adventures of Superman, Battlestar Galactica, F Troop,
and so many more hot DVD releases.
And they're all deep discounted - for you!
Read more...
Classic TV Shows on DVD?
An extensive catalogue of every classic program available on DVD! See what's available today - with big discounts for you!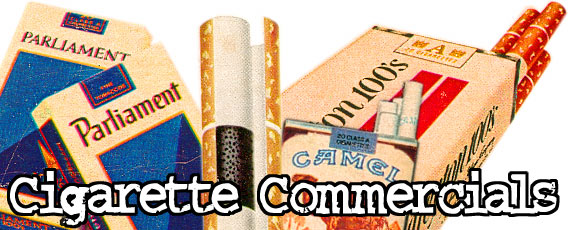 ---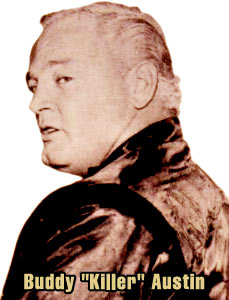 1980's TV Wrestling - Greats and Near Greats!
NOW WITH ADDED RARE VIDEO!
John Hitchcock's look back at the heart of Mid-Atlantic Wrestling - with grapplers known and unknown. Wahoo McDaniel! Ric Flair! Dusty Rhodes! Jim Cornette! Magnum TA! Buddy "Killer" Austin! Johnny Weaver! Johnny Valentine! Harley Race! Dick Murdock! Jimmy Garvin! Nikita Koloff!
Have you ever heard of these guys?!?
Read and watch more...
---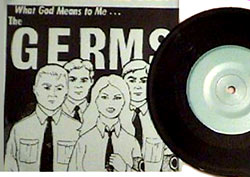 1980's PUNK ROCK
In the early-eighties, young people in Los Angeles were flocking to makeshift clubs in droves to see new, up and coming bands. Live new music, not DJs, was what they craved. These writings provide a sketchy look at the underground club scene in Los Angeles during the time that groups like X, Missing Persons, The Go-Go's, The Minutemen and Wall of Voodoo entered the public consciousness.
Read and see more...
'TVparty is hands down the
best site on the Web for classic TV.'
- Discovery Channel
Please consider a donation
so we can continue this work!

TVparty! is CLASSIC TV
Our 20th year online!
NEW SECTION:
More Modern TV Shows!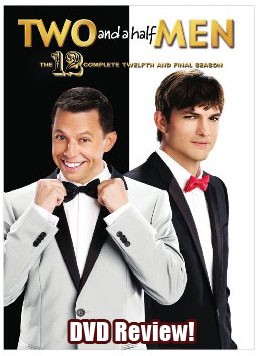 NEW! TVparty Classic
Television Blog!
Welcome to TVparty.com the internet's premier classic TV Web site featuring your favorite television shows from the golden age of entertainment!
---
MORE CLASSIC TELEVISION:
Gene Roddenberry
1950's TV Shows
1960's Classic Television
1970's Variety Shows
Classic Local TV Shows
Saturday Morning TV
Our huge catalog of
Classic TV Shows on DVD
Now you can own your favorite classic television programs!
---
Classic TV on DVD!
- I'm Dickens He's Fenster
- Designing Women Season 5

---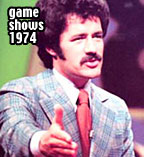 FEATURED CLASSIC TV
GAME SHOWS:
Hollywood Squares
TV's Greatest Games! Remember the game show boom of the 1970s? We have all your favorite shows!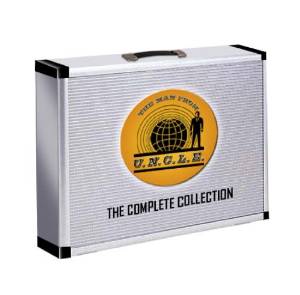 TV Shows on Blu-Ray
TV never looked so great!
---
TV Blog: Will Ferrell Old Milwaukee Beer Commercials / Classic TV Promos / Ed Wynn / Silent Star Marion Mack / Rudy Ray Moore / Natalie Wood Mystery / What I'm Watching / Auditioning For Game Shows / Louie / George Reeves Suicide / Dark Shadows / Tommy Bond / Discovered George Carlin Routine / John Wayne Loves America / Kenneth Williams / Filthy Rich /2 Questions with Kathy Bates / Sonny & Cher Outakes / My Mother the Car / 1973 CBS Fall Shows /1970's TV Game Show Fails / Vivian Vance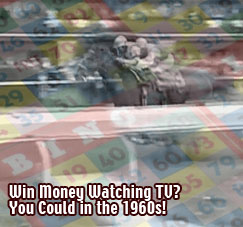 TVparty! Advertising
Privacy Policy
---
- Voyage to the
Bottom of the Sea
---
---
OTHER TV ODDITIES
Saturday Morning Serials
1970s TV Shows
Gene Roddenberry
After Star Trek
Camp Runamuck
---
COMIC BOOKS ON TV
---
"A twisted walk
down memory lane!"
- Sharon Edry, TV Guide
"Top Five Sites! Interviews and articles... are must reads."
- London Sunday Times
"It's too good to be true. Put together by Billy Ingram, TVparty.com has gossip, scandal, sex, singing, dancing, action, drama and celebrities with their 'original parts.''
- LA Times
"An ingenious tribute that elevates the TV past to artlike proportions. Site guru Billy Ingram has compiled features both over-the-top and museum worthy, blissful nostalgia for those born in the '40s or the '80s." A+
- Entertainment Weekly
"Get the inside scoop on all your favorite classic TV shows at TVParty."
- USA Today