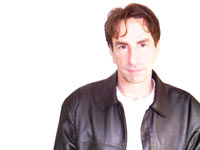 TVparty began in 1994, launched as TVparty.com in 1997.
TVparty is one of the most established and well-known Sites on the internet, we have MILLIONS of users!

Contact TVparty's
producer - Billy Ingram
Attracting 300,000 viewers a month.
We generate 60,000 customers a month for Amazon.com, and tens of thousands more for our other advertisers.
(See below for a bio...)
---
Some of the millions of
responses TVparty has gotten:
I got excited when I saw TVparty on the news! This is one kick ass site! Thanks a lot for helping me and my parents and sibs bring back a lot of happy TV memories!
- Michele
---
I would love to see these old series again!!! What do you think about the chance of Nick-at Night (Nickelodeon) airing these forgotten shows? How about TVPARTY starting your own cable network? That would be awesome!!!
Sincerely,
- Jerry King
Sounds great Jerry! You put up the first half-a-billion dollars, and I'll put up the rest!
---
I had planned on thanking you and telling you what a great site TV Party is, but I can see that it's been done a million times over. Besides, you don't really need to be thanked. You must have that incredible feeling of self satisfaction that comes from presenting to the public a collection of hard work and something close to your heart.
But I'd be remiss if I didn't tell you how some of the items here have touched me, taken me back to another time, just like a favorite song. I believe you can go back again, and thanks to your site, I can do it daily!
- Jim Kubisch
---
Keep up the great work!! Your site sparked so many precious memories and brought a much needed smile to my face! The past will continue to live on with your site even after my memory is gone. God bless you for helping me keep my youth alive!
---
You rock my world, I'm turning off my cable and turning on TVparty.com!
- Lori Bermk
---
If the web was invented for anything, I would have to be this site. Thanks for the wonderful memories, the information about early shows, and most of all, for the hellacious phone bill I'm going to receive after being connected long distance for the past 5 hours! I can't leave!
- Richard Wayman
---
TVparty instantly yanked me back to the early 50s and the one time in my life when I truly felt loved and protected.
---
What a long strange trip it's been. Thanks, Billy, for being my guide through time and giving me a peek at a huge portion of what felt like uniquely my past but is really our collective histories. With the advent of cable, satellite dish, the internet and the whatever exciting new media the ubercapitalists have in store for us in the future, I don't think there will ever again be the common experience like the early years of television broadcasting.
- Mark Surks
---
While I find most websites disappointing, I thoroughly enjoy every visit to TV Party. The site's graphics, information, accuracy, sense of humor, and remarkable detail impress me every time I drop in.
- Bill O
---
This site is one of the best I have come across, and that is no exaggeration. It's really amazing to see stuff I haven't seen since the 60s and I thought would never see again. The wonders of the internet! I especially love the little bits of trivia- network logos, promos, commercial intros. Imagine someone actually putting this together! It's like being able to visit a bit of your past and be six years old again. Now I waste time watching those old clips when I should be working.
- Marlene B
---
Your site is unique because it is one of the first and best examples I have seen of how the web can create a new entertainment medium. A network channel couldn't do what you have done here, and it wouldn't work as well. This web site is destined to be insanely popular. Can't remember the last time I spent over an hour on any one site. The clips are what put it over the top! Congrats! Keep digging up the fun old stuff!
- Mike Richan
---
Your site is overwhelming, and that is an understatement. I, like the rest of the testimonials, have spent hours at your site and NEVER do that on the internet. Keep up the incredible work and thanks for bringing back some incredible memories.
- H Simpson
---
What a great site! I found it accidentally while surfing the web, and couldn't believe all the old shows I remember as a kid back in the 70s. The cartoon page was especially interesting to me, as I was a big fan of those shows and still remember them well. Seeing the blurbs about each one helped my aging memory to recall things I hadn't thought of in years! I spent hours reading everything, and I still haven't gone through it all. Thanks for helping me relive some wonderful times!
- Monty Montgomery
---
I stumbled upon your TV Party website while surfing the Net through etour.com. And I just had to write to you to tell you how much I am enjoying it. So far, I've only seen the site at work, so I've yet to experience all that it offers, but the anticipation is wonderful! It is the best website I have ever seen.
I'll be visiting it again and again! :o )
- Sincerely, A fan in Chicago
---
I think TV Party is one of the best entertainment websites around. Everytime I sit down to check it out, it always brings back a flood tide of happy memories and shows I'd nearly forgotten.
---
You guys have the best web site!! I had a timeline due for quite sometime and I was having no success finding the information for the timeline at all. But then I logged on to your site and it was great because I was doing my project on the television shows of the 50's, 60's, and 70's, so it was just cool and I found tons of stuff on different shows so thanx a lot!
- Kim
---
I like the honesty when dealing with even the best loved stars. The truth was there without TVparty's judgement. I haven't had a chance to visit all your sections... but, I have enjoyed what I've seen so far. It's like having People Magazine on line!
---
What a great site... Thank you so much for all the time and thought you put into this place to share with others. It is wonderful. Better that a TV show 'cause I can pick and choose and see and experience according to my own dictates. I can't wait to send this to my sisters and brothers.
- Kath Schreiber
---
My children think I am a little crazy when I talk about shows like Zoom, I thought I was the only one who knew about that show.I am having a great time looking through my past on this site thank you very much for making fond memories viewable.
- Carole, western NY
---
Billy,
Truthfully, you've helped to restore some memories I thought I'd lost forever after a car accident in 1969.
I could barely sleep last night as I remembered small pieces of a childhood I thought forgotten forever. It's truly amazing as to the obvious role TV played in my early life before a dreadful accident at the age of 15. I've been consequently diagnosed with epilepsy and told I would probably never remember much if any of my life before 1969.
Well, I sure remember some of the TV shows I watched back then, right down to the theme music and some of the individual episodes. Your site sparked a flood of memories.
There are a few shows that I now know I followed closely: The Rifleman, The Fugitive, The Man From UNCLE, Dr. Kildare, It Takes A Thief, Then Came Bronson - which all had a strong influence on me in lieu of real parents. There were many shows I connected with while visiting your site that I would never have recalled any other way I think, shows like My Favorite Martian, Captain Nice, Mr. Terrific, The Second Hundred Years, etc., shows that faded into obscurity over 30 years ago.
This is a terrific place to recapture a part of our youth. The extraordinary amount of work you've put into the site is quite evident. I am looking forward to frequent return visits.
Thank you!
- David Alan Johnson
How about that! Call me Dr. Billy Ingram.
---
NOBODY I have encountered over these last 30-something years ever remembered this stuff! What a GREAT site!
Who needs a book, so limited and specific when you have the flexibility of the Website. If you want a companion piece, think bigger.
Why not an hour program on TV LAND with a trivia-laden host, presenting shorts, clips, each show could be themed -- the possibilities are endless, with write-in/e-mail contests. The audience is already there supporting an entire cable channel based on such TV Nostalgia, what a great addition a show like this could be! A show hosted like this that talks to us boomers would be the interactive edge currently missing on TV Land!
THEN, books could follow seasons.
- Desden
---
I think TVparty would make a fun television program. I've really enjoyed remembering what television used to be like.
- Phil D.
---
I wanted to also let you know how much I enjoyed your web site. I originally was searching for some TV trivia over the Internet to solve a question from someone at work, and "TV Party" came up pretty close to the top. I DIDN'T GET ANY MORE WORK DONE THE REST OF THE MORNING!! because I couldn't drag myself away from the web site. It was just great!! The part on kid's shows really brought back memories. Keep up the good work, and please, add MORE - MORE - MORE!!
- Dana Knopic
---
I looked at the clock and I had spent 2 hours plundering through your site. Time well wasted!
- Slae
---
Thank you! No, thank God for you! A lump gathers in my throat as I write you this morning. As with many boomers and post boomers (I'm a 70's PB'r) I long for the innocence of my childhood. The simple things that made us laugh, the campy things that made us excited, and the melancholy things that made us cry came to us via the television.
- Ron Chewinski
---
I got on the computer at 7pm tonight to catch up on some work - it's now 2am and I haven't done a damn thing but surf your site -- thanks for a wonderful evening.
- Sincerely, Jennifer H
---
I never visit a site &amp end up reading EVERYTHING that's there! I was at your site for 3 hours tonight! I even told several people about it! I wish your site was a magazine so I could subscribe!
- Frank Blefari
---
I'll DEFINITELY BE BACK. I spent 90 minutes on your site last night. This one site is worth the price of a Web-TV by itself. TV Party can be considered a public service. Thank you very much, I have forwarded it to many others.

- Alan Pratt
---
I think your website is more entertaining than television is today, and certainly makes the old programs even more interesting with all the no-frills behind the scene details and little known facts in TVparty.

- Frank Scott Jr.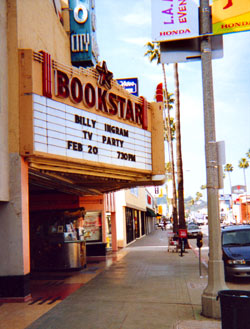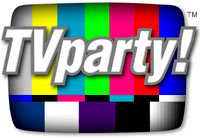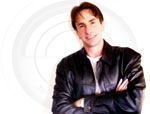 Some of our press:
"A twisted walk down memory lane!"
- Sharon Edry, TV Guide
"Top 5 Site!"
- London Sunday Times
"It's too good to be true. Put together by Billy Ingram, TVparty.com has gossip, scandal, sex, singing, dancing, action, drama and celebrities with their 'original parts', in addition to lots of video and audio clips of shows you'd probably never admit to liking."
- Krissy Harris, LA Times
"An ingenious tribute that elevates the TV past to artlike proportions. Site guru Billy Ingram has compiled features both over-the-top and museum worthy, the site is blissful nostalgia for those born in the '40s or the '80s. A+
- Entertainment Weekly
"Blast from the past! There are archaeological cross-sections... real time-travelling magic. It's enough to make anyone misty with nostalgia."
- TV Guide magazine
"Fun ...guaranteed to make you feel like you're a kid all over again ...perfect for people who weren't born when Gunsmoke or even The Dukes of Hazzard were a big deal."
- The Ottawa Citizen
"Every decade expresses its kooky collective unconscious on the tube, celebrated affectionately at Billy Ingram's TVparty. Ingram provides a hilarious glimpse into the American pop psyche."
- Yahoo Internet Life Magazine
"Take a trip down memory lane with your browser ...TV not required!"
- St Petersburg Times
"This is a really great site. There is so much information here that I can't even begin to imagine how much time it would take to read through it all. But that's not going to stop me from trying! Have fun at TVparty! Check it out if you love TV and you like to party."
- Nettalk Interactive TV show
"TVparty is hands down the best site on the Web for classic TV. Plenty of '70s fare to choose from: cop shows, children's educational programming, game shows - it's all here."
- Discovery Channel
"More than a nostalgia site, TVparty... demonstrates a savvy editorial wit and a genuine fascination with boob-tube culture." (4 of 4 Stars)
- Access magazine
"TVparty.com is a refuge for TV addicts. Created by Billy Ingram, the site has loads of dishy info... very cool.
- The Globe and Mail
"TVparty has features that pull no punches!"
- Houston Chronicle
"This slick and splashy site created by writer Billy Ingram is easily the best TV-related site out there. In each one of these pages even the most ardent TV lovers will find something they didn't know before. For a walk on the wild side... take it from us: TVparty is the ultimate Web site for anyone who has ever picked up a remote control." (Grade A+)
- Brian Hartigan,
TV Guide (Canadian edition)
"Cheekily organized and impressively deep ...a beautiful and comprehensive tribute to the box that formerly ruled our lives."
- Dave Nuttycombe, Washington Post
"Memories of halcyon childhood days are restored in an instant with this marvellous tribute to television."
- Ciao.com consumer rated FIVE (of 5) stars
"There's too much to mention here; this site has to be seen to be believed. TV lovers shouldn't miss it." (4 Stars)
- Access Magazine
"Kitsch, retro, kult - kúrt barn har manga namn. Pa tvparty.com kan du frossa i det vúrsta ur 60-, 70- och 80-talets tv-produktion. Den som tror att Iprenmannen úr knúppast far túnka om."
- expressen.se
"What would you be doing if you weren't enslaved by the Net? Why you'd be enslaved by TV. So why not combine the two addictions and thrill to the history of television at this marvelously entertaining site."
- Vancouver Sun
"If you love TV, you'll die for TVparty! TVparty host Billy Ingram used to work in the industry, and this is definitive proof of how much he loves it. Set aside lots of time for TVparty - you're gonna get lost here."
- Diane Wertz, Newsday
"Fascinating online museum! Documents television's wonderfully eclectic adolescence."
- National Geographic
"And they say the Web is addictive... All websurfers over 30 who peek at this TV nostalgia site will get sucked in faster than they can hit their Back buttons. Return to those days of yore with a loved one or three, mouse in hand, proud to have defeated time, amazed by all you missed, at TVparty."
- Netsurfer Digest
"Billy Ingram recaptures memories for many of us ... a multi-media walk through the past, like an old high school yearbook."
- Jeri Rowe, News and Record
"Every time I need to escape reality, I visit this site."
- Jeff Gehringer, KIK Am/FM Los Angeles
"TVparty is like a huge mall stocked with everything you never knew you needed!
- Wild Web TV show
"The main attraction is simply the volume of detail on each show - and the humorous tone in which it is presented."
- TV Guide Online
"Highly amusing. You've got to like a site that asks, 'Why watch TV when you can read about it?' This orgy of text celebrates the (sometimes duly) forgotten detritus of seasons past." (5 out of 5 for content)
- Web Magazine
"Put together by some real TV whizzes, the site's full of opinionated, in-the-know commentary. This is one place you've got to see to believe."
- Brenda Schmerl, BRIEFME.COM
"A large, easy to digest collection of facts and photos of some of the great and not-so-great television shows of days gone by."
- Writer's Guild of America
"TVparty!!! Le Voir pour y croire. Un site a retrouver dans las section liens."
- Trippant
"Essential trivia" - McCalls Magazine
"Best of the Net" - The Village Voice
Listed in Yahoo Internet Life magazine's 100 Best Sites.
Also seen in: The Toronto Star, Delaware Record, Dallas Morning News, The Hammonton Gazette, Chicago Sun-Times, Rock Hill Herald, The Salt Lake Tribune, Sacramento Bee, Birmingham News, Miami Herald, Palm Beach Post, News 8 Austin, WDBJ-TV 7, CNN, WOKR-TV NewsSource 13 Rochester, CNBC, TVLand, Star 1047, 1075KZL, WGN radio (Chicago), WABC radio (New York), WABC-TV, WGN-TV Morning News, Nettalk Interactive, Wild Web TV show, VH1 and many, many others!
---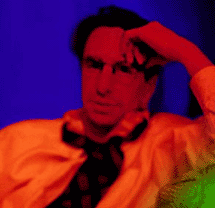 Your TVparty Host
Billy Ingram

For Press Inquiries
or to e-mail Billy,
CLICK HERE!

After 16 years in Los Angeles working for the entertainment industry (television and motion pictures), Ingram returned to his hometown in North Carolina in 1994 to create TVparty and develop Web Sites for radio stations, record companies and other businesses.
In addition to numerous Clio award-winning print ads and broadcast commercials, Billy Ingram has planned, designed and implemented movie poster, CD cover designs, and Academy Award campaigns for major film stars like Barbra Streisand, Tom Cruise, Harrison Ford, Steven Spielberg and others.
He is one of the nation's leading experts in Internet broadcast communications and business applications. He has also created numerous quarterly and financial reports and corporate ID programs for Fortune 500 companies.
TVparty was the first to bring the TV experience to the Internet, the first to offer audio & video clips of TV shows. Beginning in 1994 (as a component of another site) TVparty.com was launched in 1997.
Together with the contributions of people far and wide, Ingram has been working hard to make TVparty the Internet's premiere television history website, a cutting-edge celebration of the last century's greatest electronic achievement and the people who made TV's early years so wonderful.
TVparty and Billy Ingram have been featured on CNBC, CNN, and in major magazines & newspapers all over the continent - including the Houston Chronicle, Newsday, San Jose Mercury News, USA Today, Los Angeles Times, Washington Post and in nationally syndicated columns.
He has been a popular guest on radio programs around the USA and Canada, heard recently on WABC in New York, WGN in Chicago and many, many more.
Appearances on television aren't rare either. Billy Ingram was seen on VH1's Supersecret TV Formulas, Bravo's Christmas Special Christmas Special, 100 Funniest Movies, Great Things About the Holidays and has been seen on dozens of midday talk shows.
Billy Ingram is the author of the hot selling book, TVparty! Television's Untold Tales and currently lives in London and in North Carolina.
Millions of people have enjoyed TVparty over the last eight years, attracting hundreds of thousands of users a month.
Enjoy your TVparty website!
---
NEED TO KNOW MORE?!?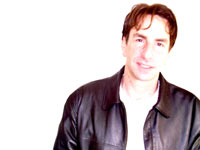 (in REAL PLAYER format):

Interview w/ Billy Ingram
from WGN Thanksgiving
Day, 2002.
A segment from the nationally syndicated Wild Web TV show
Listen to a radio
interview from Holder Overnight.
Interview from the
WFVU morning show
New York - Jan. 2003
WFDD's Denise Franklin
interviews Billy Ingram
on the Winston Salem, NC
NPR station.