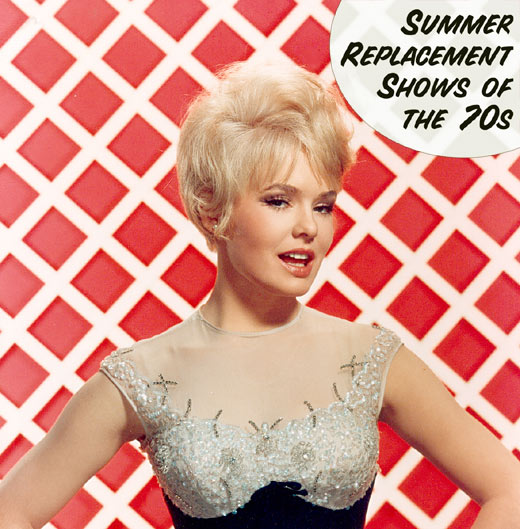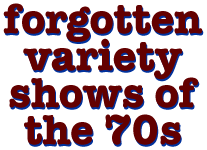 Joey Heatherton:
Joey and Dad
After the failure of the 'Sonny Comedy Review', producer Alan Blye teamed up with comedy vet and writing partner Bob Einstein ('Super Dave', 'Officer Judy') to produce the first in a long string of great variety shows that all had short runs.
'Joey and Dad' was one of the most unusual concepts for a variety show, but it worked very well thanks in part to the obvious affection the co-stars had for one another. The show starred Joey Heatherton (first guest on the 'Sonny' show) and her father Ray Heatherton, who was known to 1950's juvenile audiences as 'The Merry Mailmail'.
Show openings and skits centered around the generation gap between the two stars and the writing was excellent throughout. 'Joey and Dad' featured regulars Henny Youngman, Pat Proft, and Pat Paulsen and many of the writers from the Bono shows.
This show ran for the four weeks of July in 1975 as the summer replacement series for 'Cher' and some of the guest stars included The Captain and Tennille, Frankie Valli and Sherman Hemsley. One bizarre low point however, was the 'dead parrot' routine lifted from 'Monty Python' and performed almost verbatim by Pat Paulsen and Sherman Hemsley.
---
AUDIO CAPTURES:
Here's the opening to one of those 'Joey & Dad' shows, from some degraded audio tapes I discovered. Although it's pleasing enough and mildly funny, with dialogue like this it's not hard to see why the variety show became an endangered species in the 1970s.
Joey Heatherton and her dad say goodnight to their guests on the first show.