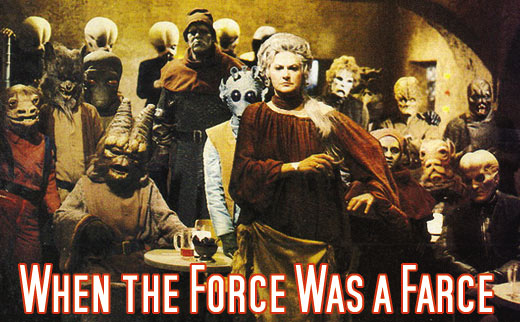 by L. Wayne Hicks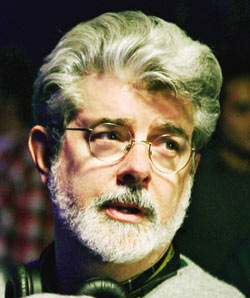 George Lucas, who began writing "Star Wars" in 1971 and finally saw it hit the big screen six years later, now says he wants to bring the story of a galaxy long, long ago and far, far away to television as a continuing series.
But he'd like to forget about the first time he brought "Star Wars" to television. The occasion was something called "The Star Wars Holiday Special," which aired on CBS only once, on Nov. 17, 1978. Although CBS hailed it as a two-hour "visual and audio delight," the made-for-TV mess was anything but.
Legendary producer Dwight Hemion, whose credits include specials for Barbra Streisand, Frank Sinatra and Elvis Presley in addition to "The Star Wars Holiday Special," told National Public Radio a few years ago: "That was the worst piece of crap I've ever done."
(Embedding is disabled but here's a link to the entire special.)
David Hofstede included the special in his 2004 book, "What Were They Thinking? The 100 Dumbest Events in Television History." In fact, he ranked it No. 1 and dubbed it "the worst two hours of television ever."
Still, fans clamor for it. One online petition calling for Lucas to release "The Star Wars Holiday Special" on DVD has collected hundreds of signatures. But a spokeswoman for Lucas says there are no plans for a DVD release. Lucas himself said during an online chat with "Star Wars" fans: "The Holiday Special does not represent my vision. It will remain in the Lucasfilm archives."

Lucas also has been quoted as saying at various times that he would be happy if every copy were destroyed. "If I had the time and a hammer, I would track down every copy of that program and smash it," he once reportedly said.
But "The Star Wars Holiday Special" lingers like a bad prom picture. Made between the original "Star Wars" and "The Empire Strikes Back," the TV program featured movie stars Mark Hamill (Luke Skywalker), Harrison Ford (Han Solo), Carrie Fisher (Princess Leia), Anthony Daniels (C-3PO) and Peter Mayhew (Chewbacca), and revolved around Chewbacca trying to get home to celebrate Life Day with his family: wife Malla, son Itchy and father Lumpy.
This being the 1970s and the height of the variety show era, the producers threw in Bea Arthur, Harvey Korman, Art Carney, Diahann Carroll and Jefferson Starship.

Long stretches of "The Star Wars Holiday Special" are without dialogue. Instead, viewers are treated to Chewbacca's family talking to each other in the bearish growls that make up the Wookie language.
Simply put, "The Star Wars Holiday Special" is awful.
"I tell fans all the time that in order to be a real 'Star Wars' fan, a true 'Star Wars' fan, you have to learn how to suffer," says Lee Demarbre, from Ottawa. "You had to learn how to suffer through Jar Jar Binks and now we have to learn to suffer through Bea Arthur and Art Carney and the atrociousness of 'The Star Wars Holiday Special.'"

"Star Wars" fans who have seen the special say its only redeeming point is the 11-minute cartoon in the middle that features the introduction of galactic bounty hunter Boba Fett.
"The Star Wars Holiday Special" isn't available for purchase legally. Bootleg copies do make the rounds on eBay, and at science fiction conventions, and the movie once was even shown at the Library of Congress. Demarbre shows "The Star Wars Holiday Special" at a bar in Ottawa, drawing a crowd each of the three times he's brought out his bootleg copy. He tells his audience if they boo loud enough, he'll fast-forward through certain scenes.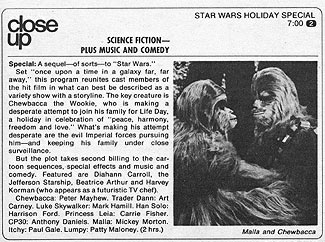 Demarbre, 33, remembers watching the special when it aired. The appeal at the time was getting a "Star Wars" fix at home. Since this was well before VCRs, the movie wouldn't be available on home video for years, and "The Star Wars Holiday Special" contained enough flashbacks from the movie to please the fans.
"It was kind of neat seeing 'Star Wars' at home, even those little snippets," he says. "When I was a kid, I loved it. I was so into it. I cried when the storm trooper broke little Lumpy's toys. I've talked to a lot of people who remember it as a dream. They saw it, but it didn't seem real. It seemed more like a dream because nobody really talked about it until recently."
READ PART TWO:
The Star Wars Holiday Special