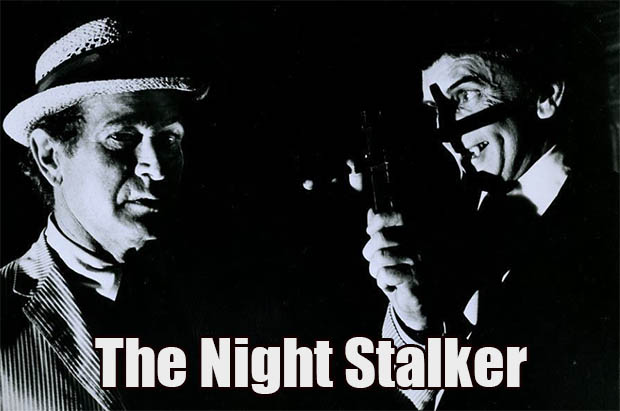 by Billy Ingram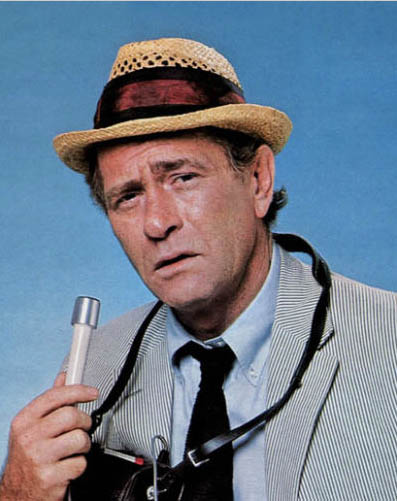 No doubt in my mind, The Night Stalker from producer Dan Curtis (Dark Shadows) is the best horror movie of the 1970s. And it wasn't even released theatrically, it was a made for TV production.
In 1972, Dan Curtis had come off of the success of the Dark Shadows daily soap opera (1966-1971) followed by the box office smash House of Dark Shadows (1970), both centering around the creepy Collins family who's lives were shrouded in intrigue and regrettable life/death/afterdeath choices.
The television series may be a bit too antiquated and slow for modern audiences, no matter. House of Dark Shadows is a faster paced reincarnation of the original Barnabas Collins storylines that made the series so amazing. Definitely recommended!
The follow-up, Night of Dark Shadows (1971) was a flop on every level.
Dan Curtis more than redeemed himself in 1972 with The Night Stalker, broadcast on ABC's fledgling Movie of the Week. It's a genuine television masterpiece of horror and suspense about a vampire loose in Las Vegas. The scenery alone is worth it!
With a screenplay by Richard Matheson, based on the then-unpublished novel by Jeff Rice, The Night Stalker became ABC's highest rated original TV movie, earning a 33.2 rating and 54 share. That established ABC's Movie of the Week as a valuable franchise and solidified Curtis' role as a TV producer of big events.
Sadly, Dan Curtis did not produce the Night Stalker TV series that followed in 1974 (Kolchack: The Night Stalker); the production suffered for that loss.
Not that there weren't some entertaining moments in the hour long dramas. The fourth episode of the series, The Vampire, is actually a sequel to the TV movie, utilizing many of the same characters from the original, only this time it's a female vampire loose in Los Angeles.
Sad to say, there are no chills in this episode... or much of anything redeeming about it at all.
The Night Stalker, along with the strong but not quite as good The Night Strangler, a sequel that ABC broadcast in 1973 (this time produced and directed by Dan Curtis), are always on my Halloween menu.
Musical Director Robert Colbert, who provided dramatic music cues for both TV movies, was largely responsible for the overall creepiness of the Dark Shadows TV series. Unfortunately, he didn't contribute to the Night Stalker series either!