'TVparty is hands down the best site on the Web for classic TV.'
- Discovery Channel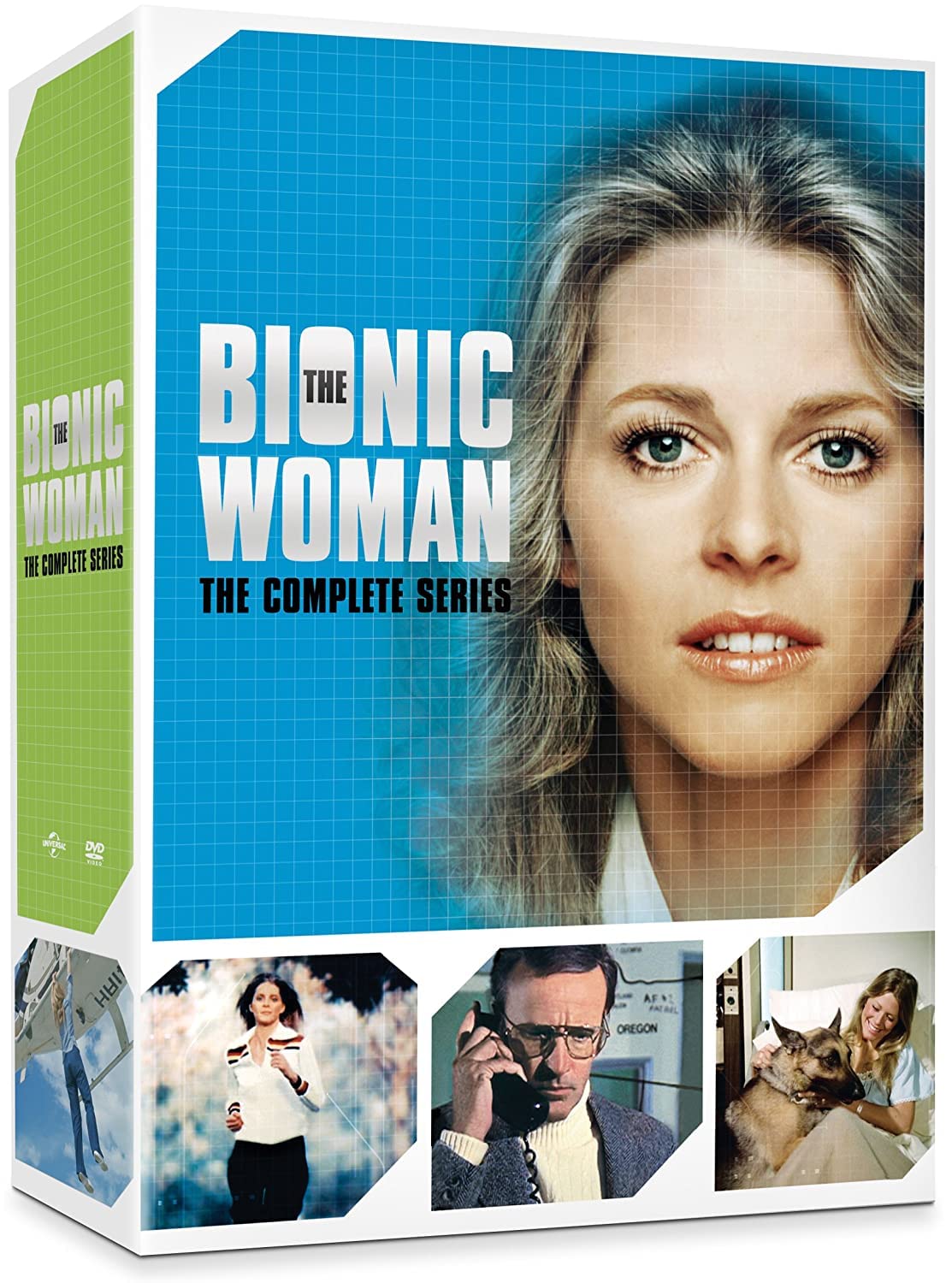 Past TV Blog Entries: RESCUE KITTY GOES NUTS! /Filthy Rich / Police Squad / Christmas Blog / Lost Christmas Specials of the 50s & 60s / 1970 TV Shows / Strother Martin / Joya Sherrill / Super Circus / 1950's The Big Show / Saturday Morning TV Memories / Hilarious Outtakes / The Smothers Brothers Revisited/Thanksgiving TV Shows / Thanksgiving Day Parade TV History / Thanksgiving TV Cartoon Specials of the 1970s /WPIX Thanksgiving Day TV Specials / Christmas Specials / INTERVIEW WITH DARIN BROOKS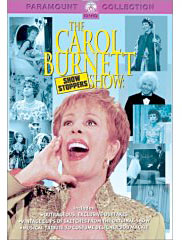 Classic TV
shows on DVD
TV Blog / Television Blog / Christmas Blog / 2010 TV Shows / Classic TV / I Love Lucy / Television Shows / TV on DVD / TV Shows on DVD / Prime Time TV / Television Blog/ TV Show Reviews / TV Shows on DVD Reviews / TV DVD Reviews
Ordering TV shows on DVD from the United Kingdom?
THREE TIMES THE LEGEND
by Cary O'Dell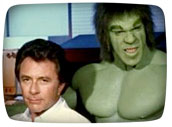 What if I told you that Bill Bixby was one of the biggest stars in the history of television? That he was on a par with Lucy. Would you think me a Bixby fanatic? Or a Hulk maniac espousing on my way to Comic-Con?
Actually, neither is the case.
And, by a certain criteria, Bixby is every bit as big as the great redhead. Along with the likes of Kate Jackson, Robert Stack, and even Brian Keith.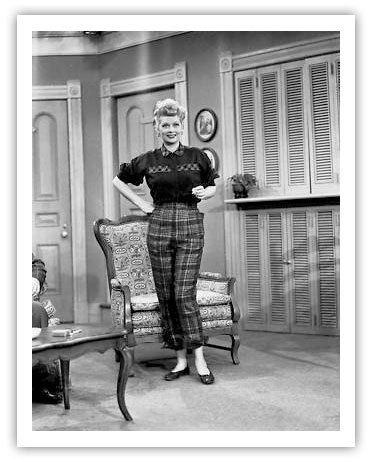 You see, all of these performers have achieved something rare in TV, a hat trick. That is: starring in three separate hit series. While we would easily suspect such success from such legends as Lucy (with "I Love Lucy," "The Lucy Show" and "Here's Lucy"), others who have "three-peated" (and those who haven't) is a surprising list indeed.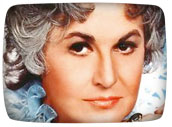 Lots and lots of TV mega stars can count two successful series to their name: Larry Hagman, Eve Arden, Bea Arthur, Michael J. Fox, Robert Young, and Mary Tyler Moore, to name just a few. But for an artist to score a trio of hits, well, that's a rare occurrence indeed. Usually these "two-fers's" inability to have a third series hit is not for the lack of trying. Consider: between her success in "Maude" and "Golden Girls," Bea Arthur missed in "Amanda's." Between "Our Miss Brooks" and "The Mothers-In-Law," Eve Arden had only one season of "The Eve Arden Show." And Mary Tyler Moore has never been able to hit the three-time charm despite numerous efforts since the endings of "The Dick Van Dyke Show" and "Mary Tyler Moore."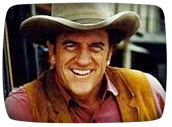 (Of course, sometimes you only need one show to move you into the legends category, if the show's big enough, influential enough, or has had some massive staying power. Certainly that's been the case with the late James Arness in "Gunsmoke"; Loretta Young in "The Loretta Young Show"; Alan Alda in "MASH" and, most recently, Jerry Seinfeld.)
To judge who has actually starred in three hits, of course, is to wander into a dangerous and often subjective territory. After all, what exactly constitutes a "hit"? And what constitutes a "starring" role? For the purposes of my little review, I defined "hit" as any show that lasted beyond one season. Because, if it did, it must have been successful enough at one time for a network to believe in it and bring it back. This though, admittedly, recasts and perhaps elevates the stature of some series. Call it the "Caroline in the City" or "Yes, Dear" Phenomenon: on the air for many years but was it ever really a "hit"? This admittedly somewhat loose definition of "hit" allows for the inclusion of the aforementioned Bill Bixby who had a trilogy of multi-season hits if you include the middling successful "Courtship of Eddie's Father" along with his earlier "My Favorite Martian" and his later "Incredible Hulk." And Brian Keith is in this group if you consider his two-year-long "Brian Keith Show" along with "Family Affair" and "Hardcastle and McCormick."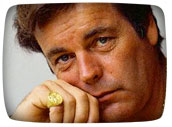 Less cut and dried though is what having a "leading" role in a series truly means. Certainly a three-peater like Robert Wagner certainly passes this litmus test. He was the undisputed lead, or co-lead, of three successful series: "It Takes a Thief," "Switch" and "Hart to Hart." But for other actors we enter into a grey area. Kate Jackson was a lead on "Charlie's Angels" and "Scarecrow and Mrs. King." But what of "The Rookies"? Certainly she seemed to gain more and more airtime as that series wore on and ask any TV fan to name one of that series' stars and they will probably start with her not any of her male co-stars. What of Susan St. James? She was an undisputed lead in "McMillian and Wife" and "Kate & Allie," was she also one on "The Name of Game"? As the sole weekly reoccurring "glue" that bridged her three rotating co-stars (Gene Barry, Tony Franciosa, Robert Stack), she logged a lot of airtime. And, like Jackson, seemed to garner more and more airtime as the series wore on.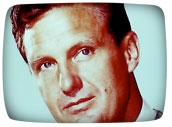 Sometimes as well actors close out their careers not with an acting role but by taking on a less demanding role that, nevertheless, keeps them in the public eye and on TV and allows them to chalk up another third "hit." Robert Stack closed out his long career, after "The Untouchables" and "The Name of the Game," by sternly hosting "Unsolved Mysteries." The same is true (so far) for William Shatner who can count multi-season success when you consider his "Rescue 911" alongside "Star Trek" and "T.J. Hooker."
Others whose triple-play success might also be something of a stretch include:
--Carroll O'Connor—if you count "All in the Family" and "Archie Bunker's Place" as two separate series alongside "In the Heat of the Night";
--Gene Barry ("Bat Masterson" and "Burke's Law") and the previously mentioned Robert Stack if, here again, you give them each full credit for "The Name of the Game";
--John Ritter—if the dual-seasons "Hooperman" and "Hearts Afire" are included with his "Three's Company";
--Gerald McRaney—if the two-year "Promised Land" is considered equal to "Simon & Simon" and "Major Dad";
--David Hasselfhoff—if you count his two-season spin-off "Baywatch Nights" alongside "Knight Rider" and "Baywatch";
--Michael Landon—if he's considered a star on "Bonanza" and it can be included with "Little House on the Prairie" and "Highway to Heaven";
--Tony Randall—if "The Tony Randall Show" counts as much as "The Odd Couple" and "Love, Sidney"; and
--bone fide legend Dick Van Dyke if you count his mid-career "The New Dick Van Dyke Show," where his on-air wife was Hope Lange, alongside his classic "Dick Van Dyke Show" and later "Diagnosis Murder."
Two talented actresses who have both had multiple small screen successes but who probably, in all fairness, should not be among the three-peaters included here are:
--Shelly Fabares—yes, a full co-star on "Coach" and perhaps even "Brian Keith," but she was supporting on "Donna Reed" and only occasional on "One Day at a Time"; and
--June Lockhart—absolutely the human star of "Lassie" but very much a supporting player on "Lost in Space" and a late-comer to "Petticoat Junction."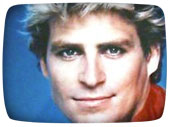 This latter late-comer caveat also undermines the career of TV's favorite and most successful (or some might say most notorious) latecomer—Ted McGinely. He spent multiple seasons on "Happy Days," "Dynasty" and "Married…with Children," but was he ever the star? And should these show's long-running success be ascribed to him? The same can be said of Heather Locklear. She shined in "Dynasty" and "Melrose Place" but was a mid-series addition to both. And she certainly wasn't the star of "T.J. Hooker." Meanwhile, Ted Danson is about to join an already established hit, "CSI," which would, technically, make it his third series success after "Cheers" and "Becker."
The highly shortened seasons of many made-for-cable series (it's the season finale of "White Collar" already?) and the slightly lower ratings demanded for them has given some stars the chance to claim another "hit" that probably would not have been possible in the days of just network TV. Case in point: Wendie Mallick who's been a regular on pay cable's "Dream On," broadcast's "Just Shoot Me" and, now, TV Land's "Hot in Cleveland." Or Melissa Joan Hart who was on Nickelodeon's "Clarissa Explains It All," then ABC's "Sabrina, the Teenage Witch" and is currently on ABC Family's "Melissa and Joey." And Scott Bakula who has been on NBC's "Quantum Leap," syndicated's "Star Trek: Enterprise" and now cable's "Men of a Certain Age."
Still, by any measure, some names can rightfully, irrefutably, stake their claim to three hits in total, if not always in a row. Along those mentioned earlier (like Lucy, et.al.) consider:
--Robert Conrad (yes, Robert Conrad) who appeared on "Hawaiian Eye," "The Wild Wild West and "Baa Baa Black Sheep"; and
--David Janssen who starred in "Richard Diamond," "The Fugitive," and "Harry O."
And then there's two actors who have actually starred in FOUR hit series. One isn't that surprising: Bill Cosby. Cosby has starred in "I Spy," "The Bill Cosby Show," "The Cosby Show" and "Cosby." The other probably is: Lee Majors. Majors makes this rare list, a quadruple score on TV's hit list, if he's considered a lead on "Big Valley" (and he could be) and add in his other hits--"Owen Marshall," "The Six Million Dollar Man," and "The Fall Guy."
So what are we to make of this? Is it quantity as well as quality that should matter in the measure of a small screen career? Like the B-movie or character actor on the big screen that earns their own cult level of fame but never garners critical kudos, there is undoubtedly something about these three- and four-hit wonders that is deeply appealing and very approachable to the masses. Certainly these notable but seldom mentioned stars—yes, even Robert Conrad--deserve a little more attention and respect than they usually get as it is a testament to their talents—in terms of acting, likeability and charisma--that they've been able to come back on the small screen so successfully so often.
TV on DVD/ /Holiday Specials on DVD
TV Commercials on DVD
TV Shows on BLU-RAY
Amazon Prime - unlimited streaming
of your fave TV shows and movies!
Get your FREE 30 Day Trial!
PR4 & PR5 Pages for Advertising