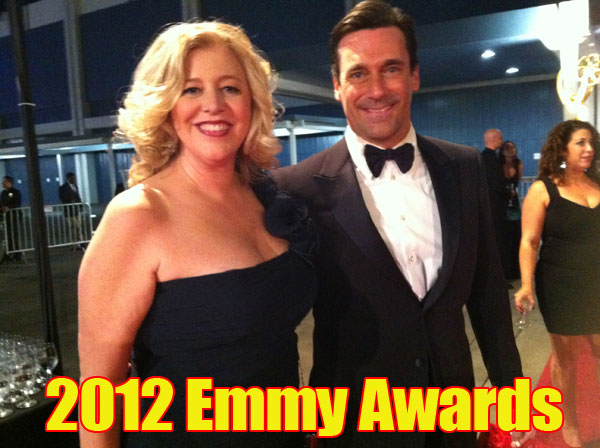 by Jim Longworth



Last week my wife Pam and I attended the EMMY telecast at L.A.'s Nokia Theatre, then were invited to the formal Governors Ball that followed. As usual there were lots of TV and film stars strutting the red carpet, and it was nice to be able to chat with them during the Ball. I made the mistake of introducing Pam to Jon Hamm and Kevin Costner, so now, my photo has been removed as her screen saver, and replaced with - guess who?

The security guards were a bit surly and the temperature rose to 102 degrees just outside the theatre, but, all in all, it was a pleasant experience, speaking as a TV fan of course. As an Academy member and EMMY judge, however, I am compelled to make a few observations about the telecast and the awards process itself.

On the plus side, Jimmy Kimmel did a good job as host. His pre-taped opening bit with several notable actresses was very funny, and his jokes were smart and spot-on. My favorite gag was when he recognized his parents in the audience. Everyone thought he was going to thank them, but, instead, he blamed them for his never winning an EMMY, then promptly had security remove them from the theatre. I hope the guards got the joke, because his Mom and Dad never reappeared. Unlike the arrogant Neil Patrick Harris and the aloof Conan O'Brien, both who had served as EMMY hosts, Kimmel is a down to earth guy who is very approachable. The Academy would do well to let him alternate years with Jimmy Fallon, or even team them up as the Oscars did with Steve Martin and Alec Baldwin.

My favorite EMMY moment was when Julia Louis- Dreyfus won for "Veep", and she started reading an acceptance speech that Amy Poehler had prepared for herself. By the way, Dreyfus has now won EMMYs for her work in three separate comedies, something no other actress has ever done.

Ron Howard's tribute to Andy Griffith was poignant and led into a tastefully produced "In Memoriam" segment. However, the moment was spoiled by a pre taped bit in which the Breaking Bad cast parodied Griffith's show, and proceeded to murder a Barney Fife-like deputy to the whistling tune of the Andy Griffith show. Rumor has it that an official in Mt. Airy is upset because Andy's theme song wasn't cleared for such a use. In all honesty, the gag would have been funny if it hadn't appeared in the same year as Andy's passing.

I was glad to see my friend Jon Cryer win his first EMMY for best actor. Jon had always played second banana to Charlie Sheen, but this year, the Academy rewarded Cryer for his talent and his staying power.

Now for the worst of EMMY. I have been complaining to the Academy for several years about their decision to include Reality show awards in the prime time broadcast. Most of those shows don't belong on television at all, but even the best of them should be feted during the creative arts ceremony which takes place a week before the EMMY telecast. The Reality categories only serve to slow down the awards program, and, as I mentioned, they don't belong on the same stage as scripted comedies, dramas, mini series, and movies. And that brings me to my other complaint.

This year, as last, the Academy lumped together minis and movies into one category (presumably to make time for the idiotic Reality shows). That decision has proven to be a disaster. This year, "Hatfields and McCoys" had to compete in over twenty categories with "Game Change", a film about Sarah Palin's meteoric rise to national prominence. No doubt the film was well made, and those who worked on it deserved to be recognized, but not at the expense of a ground-breaking mini series. The two genres are as different as apples and oranges. Check that. Apples and oranges are at least in the same family, but minis and movies share almost nothing in common. As expected, "Game Change" took the top prize because it is a political film in a political year.
"Hatfields and McCoys" still managed to net four EMMYs, including one for Costner as Best Actor, and another for supporting actor Tom Berenger, but, had there been a separate category for mini series (as there used to be), "Hatfields" would have easily swept over a dozen awards.

Kevin Costner put his blood, sweat and tears into the feuding mini series, and it's too bad that everyone associated with the production couldn't have won an award. Still, I can't feel sorry for Costner. After all, Kevin is personable, handsome, and rich, and he's replaced me on my wife's screen saver. I hate Kevin Costner.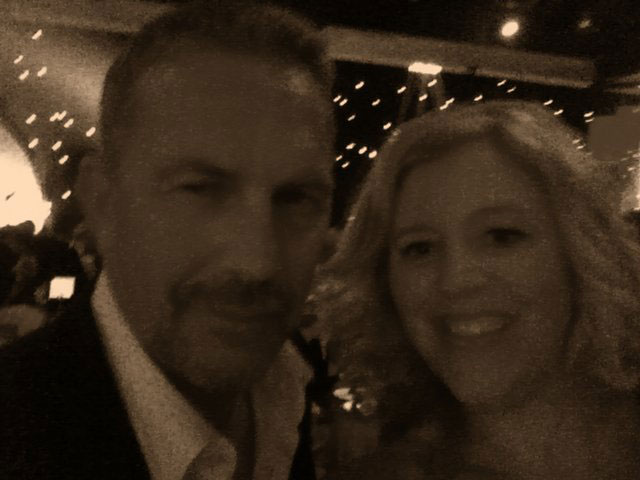 Jim Longworth is a columnist for YESWeekly.com, and author of the "TV Creators" series of books. He also serves as judge for the primetime EMMYs, and hosts a weekly TV show for Sinclair stations.

TV on DVD/ /Holiday Specials on DVD
TV Commercials on DVD
TV Shows on BLU-RAY