Please consider a donation
so we can continue this work!

Amazon Prime - unlimited streaming
of your fave TV shows and movies!
Get your FREE 30 Day Trial!
PR4 & PR5 Pages for Advertising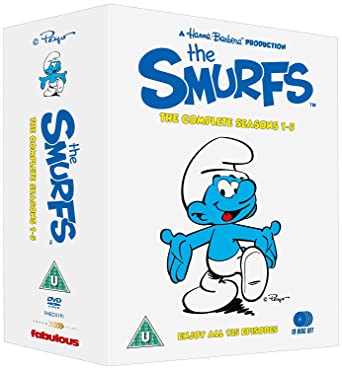 Cricket on the Hearth
A Lost Classic
by Paul Duca
Something I haven't even seen you mention, has come out of hiding nearly four decades after its premiere... Rankin/Bass offering of CRICKET ON THE HEARTH, an adaptation of a Charles Dickens story about a cricket (a sign of good luck in English folklore) coming into the lives of a toymaker and his daughter. The show wasn't a stand along special, but in fact debuted at Christmas 1967, as an installment of THE DANNY THOMAS HOUR on NBC - there is a live action introduction and epilogue by Thomas, who voices the toymaker... and yes, Marlo plays the daughter.
Cricket Crockett (voice of Roddy McDowall,) narrates the tale of Caleb Plummer, toymaker and father of lovely daughter Bertha. Despite the cricket's presence, ill fortune still makes its appearance. Upon hearing that her naval officer fiance Edward Belton (Ed Ames) has been lost at sea, Bertha suffers traumatic blindness. Caleb impoverishes and indebts himself trying to cure her, and winds up employed for the ugly, stingy, avaricious toy company owner Tackleton (Hans Conried). Working and living in misery (in the factory), Caleb spins a web of illusions to sustain Bertha. A bleak Christmas season finds the two sharing their meager lodging with a bearded derelict...and the announcement that Tackleton wishes to make Bertha his bride. Bertha is willing to accept, as Caleb's exaggerations has made Tackleton a better person in her mind than he really is. Crockett is not willing to accept this, and procedes to hinder Bertha's acceptance of Tackleton's proposal.
He orders his pet crow, Caleb Caw (Paul Frees) to get rid of of the cricket, so he and two confederates kidnap Crockett, planning to sell him to a sea captain who will take him to China (in a most shocking turn of events for a holiday special, the captain shoots the trio, albeit seen only as a flash of light from the porthole of his ship). Crockett plays dead and the captain tosses him overboard--fortunately, kind creatures of the sea and air bring him back to land, returning at midnight Christmas Eve, "the one hour of the year when magic things is supposed to happen."
And they do... the toys in the factory come to life, and reveal that the derelict is, in fact, Edward Belton in disguise. After being shipwrecked, then rescued, Edward did not want to force his way back into Bertha's life. Crockett reunites the two - and while Tackleton is aggrieved at being left at the church on Christmas Day, Bertha's respect for the man she thinks he is, makes him into the man she thinks he is, which provides a very happy ending for all.
While Rankin and Romeo Muller handled the story, Bass and Maury Laws provided a musical score, with a title song chronicling the luck a cricket offers, ballads such as "Through My Eyes" and "Could It Be Christmas", which Cabel uses to keep Bertha hopeful, and even a comic number, performed by Abbe Lane as a music hall cat, performing in a waterfront dive for animals.After the show, Danny (after honoring his guest stars), adds his own spiritual message, that "The holiday season has changed, but the reason we celebrate remains" quoting this poem by Edmund Cooke:'Tis not the weight of jewel or plate Or the fondle of silk or fur 'Tis the spirit in which the gift is rich As the gifts of the Wise Men were And we are not told whose gift was gold And whose was the gift of myrrh.
Obviously, this show was tucked away after the series was clobbered in the ratings... ANDY GRIFFITH (and FAMILY AFFAIR) being Thomas' competition, instead of his lead in. After all this time away, it has been restored and offered by American Public Television - a clearinghouse for PBS stations that provides programming beyond the product created by the big affiliates like WNET and WGBH. You can go to their website - www.aptonline.org - to download a promo file of additional information.
Finally, it's fitting this item resurfaces for 2006 Christmas... as it is surely the only piece of animation to have the name Aaron Spelling on the credits (being Thomas' production partner at the time, teaming with Rankin/Bass' Videocraft entity).