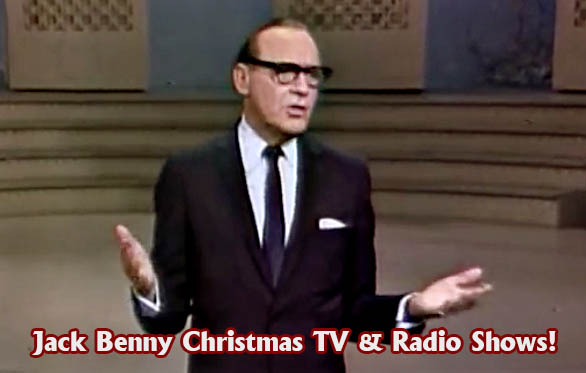 by Billy Ingram
Jack Benny was the rare entertainer who's comedy series made the transition from a highly rated radio sitcom to television (while it was still going strong on radio). His Christmas episodes were especially popular, where Jack would venture out shopping in Beverly Hills and chaos ensues.
Here's a terrific example from 1938. J-E-L-L-Oooooo!
From Jack's 1954 television holiday episode....
Edgar Bergen and his wife Frances were Jack's Christmas guests in 1955...
A true classic from 1957 - with Mel Blanc as the store clerk at his most exasperated.
Jack's sitcom ended in 1965. In 1966-67, NBC aired several Jack Benny specials, in a one hour variety show format. Here's the December 1, 1966 special... not so much a Christmas episode but funny none the less. Guest starring the Smothers Brothers and Trini Lopez.
You'll also see a commercial for 1966 American Motors cars featuring Mel Blanc who really lays it on thick!