Best Selling Christmas DVDs
by Billy Ingram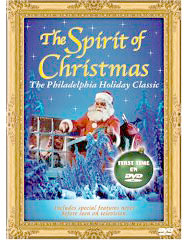 Every Christmas holiday season I start seeing brisk sales for Holiday related DVDs (we referred 80,000 users to Amazon last December). Here are the 10 best-selling Christmas DVDs through TVparty! so far this year, keep in mind it may not reflect overall sales since our readers are focused on classic television.
1. The Spirit of Christmas: The first three DVD collections on this list I covered in an article on Christmas Specials at dtvusaforum.com, this is the herky jerky puppet film produced by Bell Systems in 1950. This was last yeart's best-seller..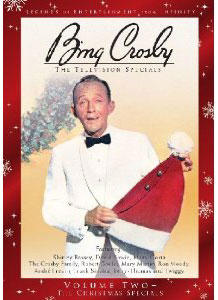 2. Bing Crosby - The Christmas Specials: The first two of the four Bing specials in this collection are Christmas specials by default, the first from 1961 ends with a nice version of White Christmas but that's it for the holidays. The second from 1962 was a Christmas eve broadcast with a bright carol medley otherwise it has little to do with the yuletide season. But the others are what I remembered Der Bingle's shows to be about - tons of fake snow and impeccable renditions of the classic Christmas carols I love.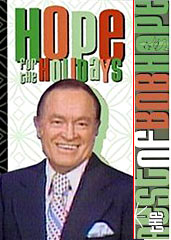 3. Hope for the Holidays: Video montage with comedy highlights from Bob Hope's many Holiday specials over three decades, loaded with cheesy guest stars.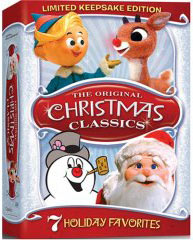 4. The Original Christmas Classics (Rudolph the Red-Nosed Reindeer/Santa Claus Is Comin' to Town/Frosty the Snowman/Frosty Returns/Mr. Magoo's Christmas: The Rankin-Bass animagic creations we all loved as a kid. The crazy thing is they've lost none of the magic they contained, kids love them today as much as we did. That's a pop culture rarity.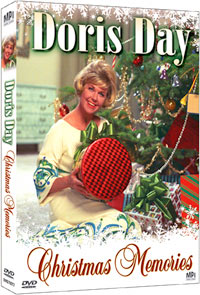 5. Doris Day - Christmas Memories: Three Holiday themed episodes from Doris Day's charming TV sitcom along with lots of fab musical extras and a sampling of Doris' 1952 Christmas radio broadcasts.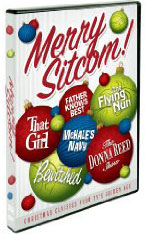 6. Merry Sitcom! Christmas Classics from TV's Golden Age: A classic sitcom lovers buffet with episodes of Father Knows Best, The Donna Reed Show, McHales Navy, Bewitched, That Girl, Window On Main Street, and The Flying Nun.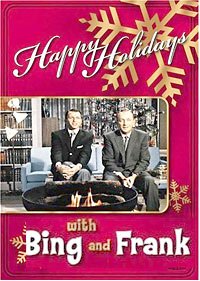 7. Happy Holidays with Bing & Frank: This can be found on the afore mentioned Bing Crosby collection as an extra and it's my favorite holiday musical celebration, actually an episode of Frank's short lived 1957 series. Two amazing performers at their peak performing the Christmas perennials they're famous for. You can't beat this for getting into the Holiday spirit!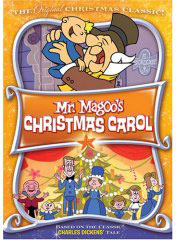 8. Mr. Magoo's Christmas Carol: The first and possibly best of the great animated Christmas specials debuting in 1962 (Rudolph came along two years later) with songs written by Broadway's Jules Styne (Gypsy, Funny Girl).
9. Holiday TV Classics: More festive TV with episodes from The Adventures of Long John Silver, The Beverly Hillbillies, The Red Skelton Show, Dragnet, Sherlock Holmes and Racket Squad. Public domain stuff.

10. TV Sets - Christmas Treats: How the sitcoms celebrated the Holidays including I Love Lucy, The Honeymooners, Andy Griffith, Brady Bunch, Taxi, Family Ties, Frasier, and Wings. From the fifties to the nineties, this one really spans the decades!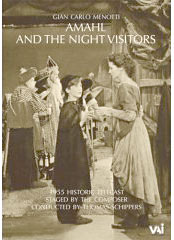 Just missing the top ten: The Andy Williams Christmas Show Live from Branson, Sonny & Cher Christmas Collection, A Classic Christmas - The Ed Sullivan Show, Bob Hope The Vietnam Years, Frosty's Winter Wonderland/Twas the Night Before Christmas, Menotti - Amahl and the Night Visitors, Peanuts Holiday Collection, Garfield Holiday Celebrations.
BONUS: Thanksgiving TV Shows / Thanksgiving Day Parade TV History / Thanksgiving TV Cartoon Specials of the 1970s /WPIX Thanksgiving Day TV Specials / Christmas TV Companion