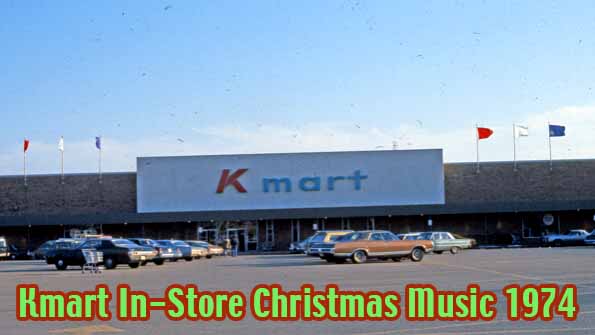 Suppose you were shopping - or God forbid - working at Kmart in 1974 during the holiday season. Well, especially if you worked there, you might have this music stream buried in your subconscious and this audio treat will bring it all back to life.
This string of Christmas carols would have been played on a loop all day and night in Kmart stores all over the country for the entire Christmas season - back in 1974 that meant, basically, from Thanksgiving until New Year's Day.
These tunes weren't orchestrated and recorded for Kmart - this was a mashup of existing holiday instrumentals by Billy Vaughn & His Orchestra, Mantovani & His Orchestra, Jackie Gleason and others. There are some delightful arrangements represented here, from the albums old folks listened to back then, reminding one of how much simpler the season was lo those decades ago.
The music would be interrupted for an announcement over the loud speakers ("Attention Kmart shoppers...") anytime the store had a 'Blue Light Special' which meant a rotating blue bubble light would be positioned near merchandise that was on sale for that 1 hour period only.