Macy's Thanksgiving Day Parade 1994 (full)
Here's an opportunity to watch the 1994 Macy's Thanksgiving Day Parade in its entirety exactly as broadcast over the NBC network. Were you at home with your family watching this?
Some music has been muted because of copyright issues.
47:26 parade arrives on herald square
50:54 sonic the hedgehog
51:53 Statue of Liberty
52:52 soaring spirit canoe
54:12 nesquik bunny
57:09 Tom Turkey
59:49 Beethoven
1:01:18 watering can and rocking snail
1:01:37 wiggle worm
1:01:51 the muppets
1:02:39 Humpty Dumpty
1:06:35 snoopy and Woodstock
1:08:10 the swan Princess
1:12:29 spider man
1:13:59 dragon tales
1:15:00 rocket car
1:16:53 Bart Simpson
1:19:05 stars on parade
1:20:46 Ronald McDonald
1:22:30 Gumby walk around
1:23:26 the clown head train
1:23:36 Cloe the holiday clown
1:26:37 big bird
1:27:14 funny arms hotel
1:29:43 AMC
1:31:01 santaland express
1:31:52 Garfield
1:35:45 Western village
1:40:22 big apple
1:42:13 Barney
1:43:20 sea venture
1:46:54 the pink panther
1:48:34 flights of fancy
1:53:23 Izzy
1:55:10 cornucopia
1:58:53 the cat in the hat
2:00:14 home for the holidays
2:03:15 Woody Woodpecker
2:06:04 snuggle bear
2:09:12 the little drummer boy
2:09:52 Wendy's
2:11:25 Clifford
2:14:29 Santa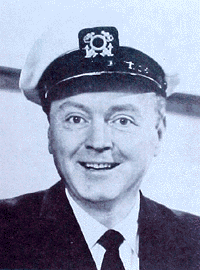 Anyone know the answer?
"When Jack McCarthy hosted the annual St. Patrick's Day Parade broadcast back in the 1950's and 1960's , he always told the story of a little boy who'd go into church and say, "Here I am..." . Any information about the story or where it came from would be most appreciated! Thank you. John J. Vanderpool"