TELEVISED CHRISTMAS PARADES, 1960s & 70s
Hollywood Christmas Parade of Stars
Tinseltown's famous parade of stars down Hollywood Boulevard, circling back along Sunset Boulevard, takes place yearly on the Sunday after Thanksgiving, a tradition since 1928. That was the year Hollywood merchants transformed a one-mile stretch of Hollywood Boulevard into "Santa Claus Lane" as a marketing ploy. It worked and what was originally called the Santa Claus Lane Parade was born.
The Parade was suspended from 1942 to 1944 out of respect for our troops fghting World War II but returned the first Christmas after war's end in 1945 to record attendance.
In 2007, the Hollywood Chamber of Commerce canceled the parade due to lack of celebrity interest and a loss of $100,000 for their 2006 production, which cost about $1 million to mount. That same year the City of Los Angeles created a new parade entitled the Hollywood Santa Parade, produced on the weekend after Thanksgiving.
Renamed The Hollywood Christmas Parade, the festivities have been televised on The CW in the USA (via KTLA in Los Angeles), airing in the Philippines on Lifestyle since 2015.
Here's a clip from a much simpler time, the 1960 Hollywood Christmas Parade. Celebrities among its participants include Gene Autry, The Cisco Kid Duncan Renaldo, Ty Hardin, Clint Eastwood and the Rawhide cast (westerns were all the rage on TV and in movies in 1960), Soupy Sales, Ray Corrigan with the Corriganville truck and trailer and many more celebrities like Don DeFore, Bozo, and Pinky the Rollerskating Donkey.

Macy's Thanksgiving Day Parade NBC TV 1959 with host Phil Wendell and Gene Rayburn (Match Game) - the Ideal Toys and Lionel Trains commercials are a real flashback!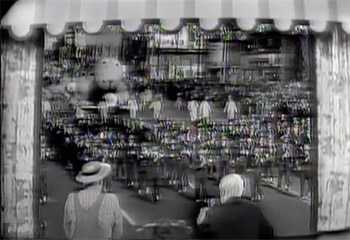 J. L. Hudson Thanksgiving Parade (Detroit, 1962) hosted by Captain Kangaroo and Mr. Green Jeans.
I remember as a kid watching this on CBS, intrigued by the Captain's magic screen that allowed him to view parades in different cities, like this one out of Detroit.
---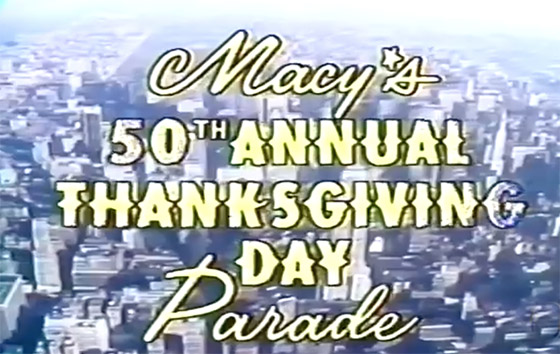 THANKSGIVING PARADES : THE 1970s
Macy's Thanksgiving Day Parade, the 50th anniversary in 1976 with Della Reese, Ed McMahon and McLean Stevenson hosting along with guests Evil Knievel, Barry Manilow, Buffalo Bob & Howdy Doody, Martha Raye, and Lavern & Shirley - (Watch on YouTube)
In 1972 ABC aired it's Saturday morning shows on Friday the day after Thanksgiving to the welcome delight of kids home from school and flustered moms that wanted them out of her hair.
Promo for NBC's 1977 broadcast of the Thanksgiving Day festivities.
WDIV 1978 Hudson's Thanksgiving Day Santa Parade from Detroit
with their great kiddie show hosts.

More from that parade in Detroit.