2008 TVparty! Classic TV Christmas Blog Entries
by Billy Ingram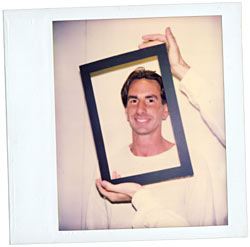 Even though this is one of those you-had-to-be-there kind of things, I thought I'd share this with you.
On three occasions, I brought a video camera with me while I was working as an artist for Seiniger Advertising, creating full color, fully realized mockups for movie poster designs, also referred to as "comps" (short for comprehensives). The videos on this page were shot around Christmastime of 1988.
This motion picture advertising boutique was run by Tony Seiniger, a giant in the industry, responsible for literally hundreds of hugely successful campaigns. Jaws, James Bond films, Born on the Fourth of July, Risky Business, Bull Durham, Field of Dreams, The Firm, Major League, Three Amigos, Ghost, The Hulk, I could go on forever.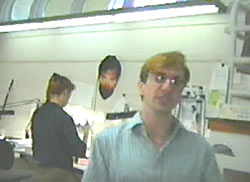 It was by far the most stressful, creatively challenging job I ever had, you never knew what you would be called upon to do that day as an artist, up against the most ridiculous deadlines. We were expected to create everything that an artist working in Photoshop can do today, every effect, every graphic style and trick we accomplished with our bare hands, airbrushes, color Xeroxes, Chromatechs, and anything else we could get our hands on.
Not that anyone could tell but I went in terrified the first year or so, fearful that I wouldn't be up to the challenge. Fortunately I thrived on this type of unbridled turmoil and ended up staying, on and off, for eight years, considerably longer than most were able (or willing) to hang in there.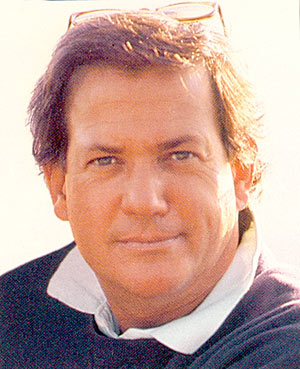 Tony Seiniger in 1988
"Seiniger and crew are the New York Yankees of the profession." remarked Richard Kahn, past president of the Academy of Motion Picture Arts & Sciences.
In 1988, Seiniger Advertising was located on the corner of West Third Street and La Jolla in West Hollywood, in a vine covered building with high walls, electronic gates and no signage save the number 8201. (The company moved to Wilshire Boulevard in Beverly Hills in early 1994.)
The place was often referred to as "Seiniger University" because, when you left this place, you could find work anywhere in the industry. Competitors and the motion picture studios knew - if you survived Seiniger you could hang anywhere.
One of my favorite illustrators (and a fellow I met at Seinger) William Stout had this to say in The Comics Journal about working there: "It's all Photoshop now. It's a shame -- now everything looks the same. It's really boring. When I was working in what I consider the heyday of movie posters, that agency, Tony Seiniger and Associates, was one of the most exciting places an artist could visit. You never knew what you were going to see. I'd walk in there and there would be Pete Palombi's poster for Travels With My Aunt done in the style of Toulouse Lautrec. There would be Drew Struzan's Leyendecker-meets-Mucha stuff, really gorgeous work. Barry Jackson did his first poster there for Escape From New York. Dan Goozee did this great wood block-style poster for Streets of Fire that looked like Russian agitprop. It was a total "Wow!" You never knew what to expect. What am I going to see next? How are we going to promote this film? What kind of visual adventure are we going to have this time? And now it's so dull. It's the same, same, same."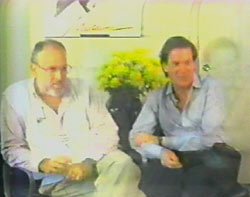 SEINIGER - FOX
(Quicktime Download)
First up, here's a segment from the Channel 11 Fox Morning News with Tony and his VP at the time, Mike Kaiser. Sorry about the bad reception, LA's cable TV sucked in '88. The artist you see hunched over the drawing board is yours truly - if I'd known I was going to be on camera that day, I would have worn a nicer shirt!
I hop into the car to drive to work, down Beverly Boulevard from Silver Lake, in my 1969 Mustang (I had three of them that I finally combined into one gorgeous vehicle). Artist Andy Snider is exiting his classic VW bug outside the office and we see Dawn Teitelbaum arriving with her new puppy, Butch. Joe Quinn, the accountant, bounces down the steps. Willa Koch shows us what she's working on, she died from a heroin overdose sometime around 1993. Some people have all the luck!
Client liaison Maren Moebius is at the head of the line as the crew is lined up for some sort of breakfast spread, Valerie Hennigan is playing with the puppy. Next I wandered into Dawn's office, she went on to co-found the very successful entertainment ad agency BLT along with husband Clive Baillie who was also working for Seiniger at this time. Then on to the main bullpen room. Hold the camera still, Billy!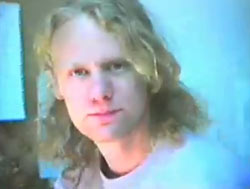 FILM 1 - CHANGES
In the smaller bullpen, the guy with the other video camera is Kevin Robie, he went on to art direct Movieline magazine. The impossibly gorgeous Andy Snider is working with Dawn on a Hollywood Reporter ad. Is that Jennifer Paley, granddaughter of CBS's William Paley, seen before Troy Alders passes by? Troy had more energy than anyone I ever met, he moved to San Francisco to become a highly respected artist and teacher, a fantastic talent. He designed posters for the Grateful Dead and is now an Art Director for Lucasfilm. Then Andy and Evan Wright sing their appropriate homage to Seiniger Advertising.
That's production manager John Barry with a (wax) ice cream cone on his head. He's working, honest! Willa is ordering rush, overnight typesetting. Finally, I'm shocked - shocked, I tell you - to discover everyone's left for the night and Andy and I are the only ones left still working. Poor Andy, he was on salary but I got paid by the hour. Those crazy kids didn't know any better!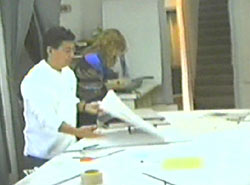 FILM 2
In this footage shot on the day before Christmas break, we are once again eating. I can't tell you how rare it is to see art director Olga Kaljakin sitting in repose, she was constantly battling deadlines, as we all were. Olga died in November, 2008. She was a tremendous talent, a warm friend and will be greatly missed by everyone. Copywriter Steve Miller is seen next, he went on to Paramount shortly after this was shot.
Camera guy Mark Estrada demonstrates one of his deadly Exacto Knife tricks - he also enjoyed seeing how fast he could spike the blade between the fingers of his outstretched hand without cutting himself. When Mark left for rival agency Dazu he took a lot of the heart of the place with him. And all ten fingers, miraculously.
John Barry is seen briefly, in a red shirt and black vest, he's a VP at Paramount now. John Nakama (pictured above) is working studiously in the background while the rest of us goofed off. Typical. He was the best there was, I strived to be as good and as fast as John but like everyone else I came up short. Then, with help from Evan, I take you on a tour of the front office. Too bad we never made it to the impressive lobby but we do see the lovely receptionist Leora Tobias (Tony always had the best receptionists) and Tony's administrative assistant who's name escapes me.
Seiniger must have been out of town when these home movies were shot, a rare time when the staff could relax a bit; usually we were going a mile a minute all day and well into the night. In the course of any year, you could literally count slow days like these on one hand. Typically, in the art department, we had no earthly idea at 6:00pm when we would be going home at night.
Within a year almost everyone you see here left the agency and a new regime swept in, along with a new crop of young talent, leading to my favorite period.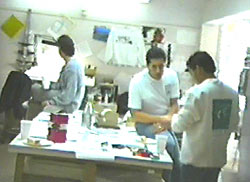 I left Seiniger Advertising in 1994, the perfect time to move on as everyone was transitioning to Photoshop and I just didn't want to sit in front of a computer all day. Ironically, I created TVparty and began designing web sites for radio stations, universities and record companies soon after, I must have spent 16 hours a day in front of the screen to get started on the internet - but that was no big deal after years of working the most ungodly hours.
The main thing I remember about those times was that battle cry heard twice a day at the Third Street studio - "Ticketing on La Jolla, ticketing on La Jolla!"
Like I said, you had to be there...
Monday, December 15, 2008 - 9:09am
WOULD YOU LIKE TO RESPOND?
WHAT A BOOK!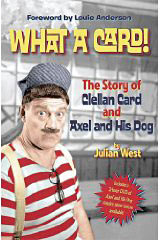 Julian West updates us on his new book (click on the cover to order from Amazon), a must-have this Christmas for those of you who grew up on the Twin Cities' local kid shows: "Wow! There was an article about my book, What a Card! The Story of Clellan Card and 'Axel and His Dog' in the St. Paul Pioneer Press today (Saturday, December 13). You can read it online here. Dreamhaven sold a ton of books at my book-signing today, and I'm sure the article helped! Thanks to everybody who came to Dreamhaven, and I've got another book-signing coming up next Saturday at Waldenbooks in the Northtown Mall." Go see Julian and tell him TVparty sent you! In the meantime, you can read about the Twin Cities' kid show Christmas episodes here.
Cary O'Dell has written a wonderful article on Beverly Garland's role on Decoy and how she helped break new ground for female roles on television. Check it out.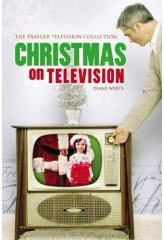 From last year - Diane Werts, former TV critic for Newsday, has what looks like a wonderful book out that I'm anxious to read - it's all about Christmas and television. Here's a review posted that I shamelessly lifted from Amazon by Lee Goldberg, a TV historian and writer producer (Diagnosis Murder, JAG) and author of several amazing books on TV, including one of my favorites, Unsold TV Pilots: "Christmas on Television is the ultimate stocking-stuffer for anyone who loves television. Just about every TV series has celebrated the holidays in its own special way, giving us some of the most memorable, touching, and truly surreal moments in television history. In this book Diane Werts covers holiday celebrations from almost every show, from the obscure (Something So Right and Martial Law) to the cultish (The Man from UNCLE and Xena Warrior Princess), and from classics (I Love Lucy and Twilight Zone) to recent popular hits (The West Wing and Everybody Love Raymond). Her thorough, engaging, and surprisingly touching examination of yuletide television makes for fascinating reading that reveals the surprisingly deep and emotional connection that exists between viewers and the television characters they invite into their homes--especially during the holidays."
Here's a bit from last night's SNL:
TV BOOKS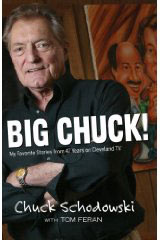 Tim Lones writes: "Since You have been talking up books recently, I thought i'd mention a fairly new book that has come out - Big Chuck, My favorite stories from 47 years in Cleveland TV. Published in October, it has become a huge regional hit in Ohio. It tells the story of Chuck Schodowski, a 'regular Cleveland guy' who, through hard work and creativity, rose from the ranks of Cameraman to producer/ director and long time (41 years) movie host on WJW-TV 8 in Cleveland. Telling of his days with Ernie Anderson (Ghoulardi) before Anderson became the 'Voice' of ABC along with working with many other famous names over the years, it's written by Chuck Schodowski with Cleveland Plain Dealer Writer Tom Feran. Very good read." You can read Tim's review of the book at his Cleveland Classic Media site.
Sunday, December 14, 2008 - 8:50am
WOULD YOU LIKE TO RESPOND?
WHAT'S HOT
Amazon announced this weekend that they've had their biggest sales season ever, that's alongside other retailers who are hurtin' for certain. From my own experience, sales through Amazon at this site were down about 20% but that could be because of the new slate of annoying ads I added in November. Or maybe because the bulk of sales through this site this month are Christmas Specials on DVD and once people have them, no more sales. (C'mon Blue-Ray!)
Anyhoo, just because people like lists, here are the products that TVparty readers were most interested in this December, not necessarily what they bought but what they most clicked on:
Books: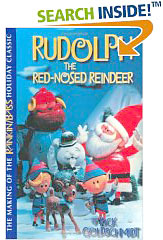 1. Rudolph The Red-Nosed Reindeer: The Making Of The Rankin/Bass Holiday Classic
2. The Golden Age of Chicago Children's Television
3. What a Card: The Story of Clellan Card and Axel and His Dog
4. The ABC Movie of the Week Companion: a loving tribute to the classic series
5. Christmas on Television (The Praeger Television Collection)
6. Zorro
7. Hi There, Boys and Girls! Americas Local Children's TV Programs
8. The Little Rascals: The Life and Times of Our Gang
DVDs: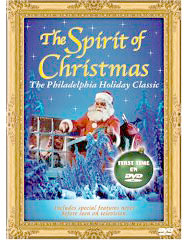 1. The Original Christmas Classics (Rudolph the Red-Nosed Reindeer/Santa Claus Is Comin' to Town/Frosty the Snowman/Frosty Returns/Mr. Magoo's Christmas
2. Spirit of Christmas
3. Hiya Kids! A 50's Saturday Morning Box
4. The Best of Fractured Fairy Tales, Vol. 1
5. Lancelot Link: Secret Chimp
6. Carole and Paula in the Magic Garden
7. ZOOM - Back to the 70s
8. The Best of Tennessee Tuxedo and His Tales
9. Christmas Television Favorites (Dr. Seuss' How the Grinch Stole Christmas! / The Year Without a Santa Claus / Rudolph and Frosty's Christmas in July
10. Classic TV Commercials: Ones We Never Forgot
I'm still wrapped up in the holiday vortex - I celebrated yesterday with my brother's family and today I have to do a photo shoot, TV interview, and tonight film a scene for a movie. I'll bet Britney Spears has the day off.
Saturday, December 28, 2008 - 7:18am
WOULD YOU LIKE TO RESPOND?
NOW THIS IS FUNNY
Ever notice how Dustin Hoffman comes across as the most naturally funny guy on the planet?
Friday, December 26, 2008 - 9:38am
WOULD YOU LIKE TO RESPOND?

ANOTHER LEGEND LOST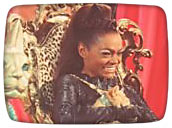 One of my favorite entertainers of all time has passed away - Eartha Kitt. What a grand lady she was, the third woman to play Catwoman (although she told people she was the first) back in 1967 (although she told folks in her autobiography that it was 1971). She was old school that way, but bold and courageous when it came to speaking her mind as witnessed by her infamous blacklisting after criticizing President Johnson's war policy at a White House reception.
"The thing that hurts, that became anger, was when I realized that if you tell the truth — in a country that says you're entitled to tell the truth — you get your face slapped and you get put out of work," she told told Essence magazine in the 1980s. Jimmy Carter invited her back to the White House in 1978.
If you ever get a chance to listen to any of her live concert tracks by all means do so - they're s campy and vampy, she never lost her hold on the audience which, in later years, tended to be very internationale and predominantly gay.
In the meantime, Christmas is over and we shan't talk about it again until next year. I hope yours was wonderful!
Friday, December 26, 2008 - 8:35am
WOULD YOU LIKE TO RESPOND?
MERRY CHRISTMAS
Here's the oldest known footage of Santa Claus ever shot, courtesy of James, from Great Britain in 1898.
You ight enjoy this: Lee Mendelson, producer of A Charlie Brown Christmas, talks about his classic Peanuts holiday special, in a special Christmas edition of the Internet radio show TV Time Machine, hosted by TV historian Jim Benson.

In this one-hour interview, Lee Mendelson reveals the fascinating story behind this beloved 1965 animated holiday special including the genesis of A Charlie Brown Christmas; casting the children to supply the Peanuts gang voices, and working with legendary creator Charles Schultz. Mr. Mendelson also discusses the yearly ritual of families watching the Charlie Brown Peanuts TV specials, a holiday tradition which has been passed from generation to generation.
Thursday, December 25, 2008 - 8:05am
WOULD YOU LIKE TO RESPOND?
SOON IT WILL BE...
This is sweet, sick and funny - Steve Martin & Paul Simon performing 'Silver Bells ' in rehearsal for a 1970's Saturday Night Live sketch.
Gosh I miss the 1970s (I never thought I'd say that!) during the Holidays. I guess because that was the last time my older relatives, Grandmother and aunts, were alive.
Remember the Norelco Santa? I can't remember a time growing up when these commercials didn't air, I especially remember seeing them on Sunday afternoons in the 1960s & 1970s.
How better to finish off Christmas Eve than with a bottle of Andre Cold Duck? That'll take you back in time!
Finally, this special aired exactly 30 years ago tonight. The illustrations look like they were done by Drew Struzan (of the Indiana Jones movie posters) but I can't be sure.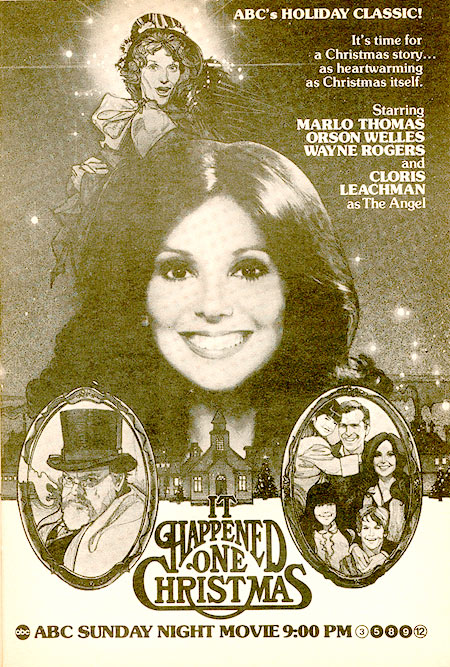 Wednesday, December 24, 2008 - 8:45am
WOULD YOU LIKE TO RESPOND?

SALLY STARR
Bob Huggins updates us: "To the best of my knowledge, Sally Starr is alive and well and living in Southern New Jersey (her home since moving back to the Philadelphia area from Florida). However, I believe that she has retired from public appearances and, as this link will show you, she retired in 2006 from her radio gig at a local station in South Jersey.
At the bottom of this page, there's a good link to the Broadcast Pioneers of Philadelphia's Sally Starr biography, but her own web site is no longer operational. Sally will celebrate her 86 birthday on January 25, 2009."
Tuesday, December 23, 2008 - 1:50pm
WOULD YOU LIKE TO RESPOND?
A CHRISTMAS MIRACLE
This happened Christmas Day in 2002, it was my first Christmas back from London. I got home from the family mishagosh and popped in an old video tape of stuff I taped off of the TV some 15 years earlier and a string of Beverly Hillbillies episodes came on from the first season. I laughed so hard and was so disappointed that I only had those few episodes. I could have watched it all day but.... just then the phone rang and my mom informed me that I had a present from a distant friend that she forgot to give me. I figured it couldn't be much since this person and I don't normally exchange presents. I asked my mom to open it and lo and behold it was a two tape set of Beverly Hillbillies episode from the first two seasons! There were like 30 episodes in that set so I did indeed watch the Beverly Hillbillies all evening, now it's kind of a personal Christmas tradition.
Here's the first part of the 1962 Christmas episode 'No Place Like Home' from You Tube. The show always has storylines that ran for a two episode arc so this is part two. You can find the rest here. Note the odd theme song, it was tagged on the bootleg DVD releases. Music rights, you know.
By the way, did you know the 'Giant Jackrabbit' episode of Beverly Hillbillies is still one of the highest-rated shows in TV history?
Julian West has great tidings for Twin Cities viewers: "Wow, exciting news! Boyd Huppert of KARE 11 is going to do a story about Axel and my book, which will be televised this Wednesday night, Christmas Eve! Of course, the piece will feature Axel's version of "The Night Before Christmas" (well, part of it, anyway) and other fun stuff. I don't know yet whether it will air during the 6 o'clock news, the 10 o'clock news, or what, but I'll send an email when I find out. Anyway, watch "Canal" 11 on Christmas Eve!" Axel's 'Night Before Christmas' was a tradition for so many years there - gosh, I wish KARE 11 could find the time to air the entire thing - they probably have no idea how popular it would be, remember when WPIX in New York brought back the Yule Log? Smash hit!
Tuesday, December 23, 2008 - 8:20am
WOULD YOU LIKE TO RESPOND?
STUFF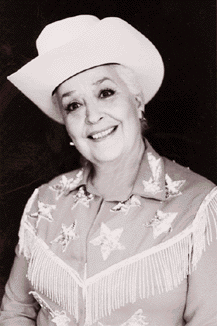 Walter Henderson asks about Philly's favorite Philly: "I was interested in ordering Sally Starr's CD but the address for her PO box returned my letter to her. Also your link to her web site is down do you know if she is alright?"
I really have no clue – I hope she's OK but those links have been dead for some time, apparently. Anyone know how "our gal Sal" is doing?
You didn't ask for it! Remember the video of my former work place, Seiniger advertising? Well, I found footage from the Seiniger 1989 Christmas party and posted the video and the story behind it - the high res, Quicktime version is here - the lower res You Tube version is here.
Mark Evanier writes on his Blog just how that Price Is Right contestant guessed the showcase price exactly - the story will surprise you.
Sunday, December 21, 2008 - 11:20am
WOULD YOU LIKE TO RESPOND?
SNOWED IN?
Boy, am I jealous, I haven't seen a good snow in years. Still have Christmas shopping to do? Shop online where you get massive discounts and free shipping. Let Amazon figure out how to get your gifts to where they're going. It doesn't get any better than that!
Friday, December 19, 2008 - 2:22pm
WOULD YOU LIKE TO RESPOND?