by L. Wayne Hicks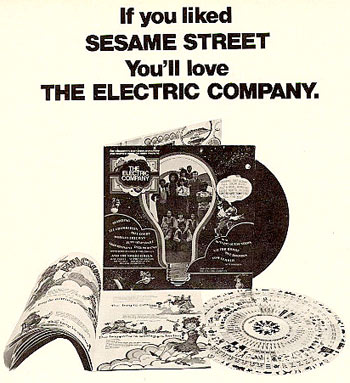 Give Richard Nixon credit for one thing: the wildly popular PBS program The Electric Company. Indirectly, of course.
Nixon directed that the United States improve its literacy rate and dubbed the 1970s the Right to Read Decade. Illiteracy was a problem for about 10 percent of Americans, and millions more were considered functional illiterates.
Nixon's directive prompted the U.S. Department of Education to take action and initiated a call to the Children's Television Workshop, the producers of Sesame Street. Joan Ganz Cooney, the CTW founder, already had proved children could be taught letters and numbers through television. The question was CTW could replicate the Sesame Street model with a program about reading? Cooney was willing to try.
Most people aren't aware that literacy is still a major problem in the U.S., she once said. One recent study says that perhaps as many as half of all U.S. adults can't read well enough to advance in their jobs, to fill out a driver's license application or read a newspaper.
Funds for the research and development and for the pilot and first season amounted to $7 million and came from the U.S. Office of Education, the Corporation for Public Broadcasting, the Ford Foundation and the Carnegie Corporation.
THE STUDY
Sesame Street wasn't a show created without a significant amount of work behind it. Sesame Street was the product of a series of meetings between production staffers and educational consultants. The meetings were used to determine the curriculum: exactly what to teach through television.
What would be informally called the reading show demanded a similar approach. More than 100 educational authorities were consulted, from researchers to teachers, during a year-long research phase. Making sense of all this was Samuel Gibbon, a veteran television producer who made the leap from Captain Kangaroo to Sesame Street. Gibbon spent the first half of 1970 soliciting input from language and reading experts.
All the meetings boiled down to using three strategies - known as decoding - to teach reading skills: Blending, or sounding out words letter by letter; chunking, or recognizing a group of letters - ow or ight - as a single sound; and scanning, or relying on spelling patterns, such as the silent e, that affect pronunciation.
"We decided it had to be different enough from Sesame Street so that kids who were graduating from our first show would not dismiss the new program as kid stuff," Gibbon said. "We wanted it to be more hip, more sophisticated, but we wanted to use many of the same techniques and styles, especially the variety magazine format."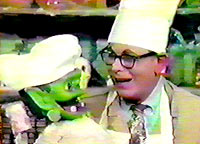 Several ideas were proposed for the reading show. The team of Gene Moss and Jim Thurman proposed a program called Sign On. The two are best remembered today for the 1965 Los Angeles show Shrimpenstein and for writing the animated series Roger Ramjet. The premise for Sign On revolved around the goings on in a sign store. One character, seen only as a huge furry arm and known only as Hey, is a stock boy who fetches letters, blends and chunks from the basement. Bill Cosby was pegged to play the role of William Wadsworth Wordsmith, Word Smith, who fixes broken words. "He might get a rush call to fix the word Help," the proposal reads. "The 'el are missing and he's got to decode and remedy the problem."
Another pair of writers, Bob Arbogast and Stanley Ralph Ross, suggested The Following Program, set on a studio sound stage and done as a cross between a talk show and a variety program. Regular characters included a resident poet named Edgar Allan Poem, a co-host who would be, according to their proposal, a knockout black chick with a figure disconcerting enough to intrigue those among our drop-outs who've entered into the age of puberty and an 8-foot-tall yeti named Frosty.
Clark Gesner, a former Captain Kangaroo writer who would achieve his greatest fame for the musical You're a Good Man, Charlie Brown, suggested his own ideas for the reading show. His relied on a cast of young people who populated a surreal set that resembled a broad face of pigeon-holes, levels, indentations and shapes, according to his proposal. One idea from Gesner's proposal was the continuing soap opera of Bill and Brenda about two bats in a black cave. All the viewer could see were word balloons as the bats spoke to each other, Bill on the right, Brenda on the left. What did survive from Gesner's proposal was The Sign Song, a clever tune that set the words written on New York street signs to music.
The Sign Song wound up on what would be called The Electric Company. The first episode included a segment similar to Bill and Brenda and called Theater in the Dark.
THE SHOW ITSELF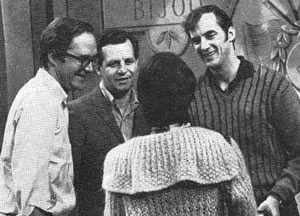 Gibbon found the ideal person to craft the show in Paul Dooley, a veteran of Second City Chicago and a versatile actor and improv comic used to thinking on his feet. A well-known character today - he portrayed the fathers in Sixteen Candles and Breaking Away - Dooley then was writing radio advertisements and continuing to act.
What information Dooley was given about the CTW project was minimal. There was no format, title, budget or cast, he was told. "Our assignment as writers was to sound nothing like Sesame Street," said Paul Dooley, the head writer for the first season, "because we didn't want 7-year-olds to say, 'Oh, no, this is for my little brother. It's more Sesame Street.' We wanted to disguise it like it's coming from a whole different company and a whole different look, a different sound, a different group of people."
Dooley and a bullpen of writers were given the responsibility of churning out ideas of what might teach children to read better. "Do two funny minutes on the blend 'fl' - it's a nightmare for a writer," said David Connell, the Children's Television Workshop vice president in charge of production.
"We were subject to the disciplines of the curriculum, which meant we had to apply our comedic talents to a set of narrowly defined teaching goals," said Tom Whedon, the head writer in subsequent seasons. "In some ways it was easier: we knew the area we had to attack. But it was also harder. We had to make sure that what we created contained an entertainment quotient to appeal to the target audience and an educational message that would teach that audience."
"We just wrote things," Dooley said. "Maybe this is funny. Maybe this is funny. Maybe this is a poem. Maybe this is a dance. This is a pantomime. This is a visual. We just wrote and wrote. We didn't quite know where it was going. It was just trying to get a bushel basket full of ideas. But just by a kind of a coincidence, everything I wrote seemed to be to the producers something which could be turned into what we called a department, which could be a running thing that could come back either every week, every two weeks, or every day or twice a week."
"A boring speech by some teaching expert" sparked the idea for Fargo North, Decoder, Dooley said. "She kept using the word decoding instead of the word reading and I thought that was kind of pretentious to say that children learned to decode or encode."
Dooley created other characters, including the Julia Child takeoff Julia Grownup and Jennifer of the Jungle, who was teaching a gorilla whom the other writers dubbed Paul to read. He also created Easy Reader. Portrayed by future Oscar winner Morgan Freeman, Easy Reader "was meant to be a sideways version of The Count, who is insane about counting on Sesame Street," Dooley said. "They said to me, is there some way we could have a guy who's as insane about reading as The Count is about counting, but not so the audience will notice it's the same idea? We made him a junky for reading and we dressed him like the guys in Easy Rider, kind of a hippie, leather jacket, headband. He would just read everything in sight almost to a fault."
Dooley also created J. Arthur Crank, a crank caller who was named for the British producer J. Arthur Rank. He also contributed the continuing soap opera "Love of Chair," that ran every day and asked "And what about Naomi?" Naomi, as it turns out, was Naomi Foner, who worked on the show and later would give birth to future actors Jake and Maggie Gyllenhaal. Dooley learned several years later that it had been Carl Reiner who had recommended him for the job.
Dooley had appeared in a pilot for a variety show starring Peter Ustinov that Reiner directed. The show didn't sell, but Dooley apparently impressed Reiner enough that when CTW asked him for recommendations for writers, he thought of Dooley. Gibbon would later say that Dooley "was a godsend." The format for the show was hammered out during a week-long trip to Bermuda that Gibbon, Dooley and Connell took.
"Dooley brought with him a bunch of balls, very bouncy rubber balls," Gibbon said. "We'd bounce them off the walls in our hotel, much to the consternation, I'm sure, of our neighbors, and throw them back and forth between us. He said this is a good way to get ideas going, and none of us knew what he was talking about. Of course it was perfect. It gave you something to do and kept you connected with the other people and short-circuited irritation and disagreements."
By week's end, the format of the show had gelled, a stable of characters created and the pilot of The Electric Company written.
With that first script as a model, five more scripts were written and five pilot shows were produced and tested that summer.
The show had developed the working title of "Easy Company," which obviously didn't last. "There were two problems - first, we shouldn't say to a kid who's having trouble reading that it's easy; and second, the military connotation," Connell said. "Our job was to get print on the screen in a lot of different ways so people would want to watch it, and that meant electronic gadgetry, and the show became 'Electric Company.'"
That name also sprang from Dooley's imagination. The idea came to him after hearing a teacher say there's a moment when every person learns to read and a lightbulb goes on over their head. The title also was used to represent a company of actors upon whom the show would rely. The Electric Company differed from Sesame Street in the roles afforded its actors.
The Electric Company used its cast in a variety of roles - Morgan Freeman could be disc jockey Mel Mounds in one sketch, Easy Reader in another. Sesame Street actors played the same parts.
"Dave, to his ever-lasting credit," Gibbon said, "decided we needed some star power. It was he that suggested Cosby and Rita Moreno. Cosby was the first feather in our cap because he was a very hot ticket then and was earning big money doing concerts in Las Vegas and arenas around the country."
Moreno, who shouted out the opening line "Hey, you guys!," probably was the most accomplished actress hired for The Electric Company. She won an Oscar for her energetic role in the 1961 musical "West Side Story."
"My daughter, who was the age of our target audience and was having great difficult with reading in school, learned to read from watching The Electric Company," Moreno said. "Can you imagine how exciting that was, to have my child learn to read from the show I was appearing in?"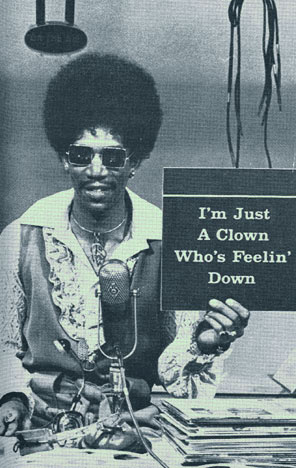 At least one cast member didn't share her enthusiasm. Morgan Freeman's credits included appearing in an all-black version of "Hello, Dolly!" with Pearl Bailey on Broadway. He was afraid of being forever known as Easy Reader.
"I was scared to death," Freeman said. "I was scared of the image of me as an old man, staggering down the street, followed by little kids shouting, 'There's Easy Reader!'"
Children's Television Workshop found versatile performers for its adult cast: Jim Boyd, a stage actor and voice actor for children's animated characters; Judy Graubart, a graduate of Chicago's Second City; Skip Hinnant studied drama at Yale and portrayed Schroeder in the original production "You're A Good Man, Charlie Brown"; and Lee Chamberlin, an accomplished stage actress, in addition to Moreno and Cosby. "They all could do everything," Gibbon said.
"They all could sing and dance and do comedy and straight stuff and they all accepted this very tedious responsibility to execute the curriculum correctly."
Cosby remained with The Electric Company for the first season. His contract with the show called for him to appear on the set for an average of two days a week for a 26-week period starting in mid-September 1971. He was paid $77,400. "None of us were getting rich on the show and I know Cosby wasn't getting anything like his normal salary," Hinnant said. "He was intensely interested in the show as a new idea in reading."
Cosby already was growing interested in education, and later would create the educational program "Fat Albert and the Cosby Kids" and earn his doctorate degree in education. Earlier in 1971, Cosby appeared on a TV special, "Bill Cosby Talks with Children about Drugs," and produced the album "Bill Cosby Talks to Kids about Drugs."
"We recruited him," Gibbon said, "not because he knew a lot about reading or because he was perfect for this format, but because he was a celebrity who was interested in education and we knew it would be hugely important in getting the show on the map, making it different from Sesame Street and having its own identify. And it was. It worked beautifully."
Cosby proved difficult in one respect. He thought his talents weren't being used properly. He suggested bringing in a group of children and let him talk to them. Gibbon thought that was worth trying.
"We taped some pieces of him with kids, which were perfectly charming, but they had nothing to do with our show and I think he recognized that too," Gibbon said. "We had given him an opportunity to make his case and do his thing. He thereafter settled for doing our show rather than his show."
Rounding out the cast was the musical group known as the Short Circus (a play on the term short circuit). Three of the original five members came from the play "The Me Nobody Knows," the story of growing up in the ghetto. Irene Cara, Douglas Grant and Melanie Henderson were all part of that cast. An adult cast member, Hattie Winston, would be recruited to join The Electric Company in the third season to replace Chamberlin.
The public got its first glimpse of The Electric Company in a primetime special called "Here Comes The Electric Company," a half-hour program that aired Oct. 21 and was repeated the next day. The primetime special that introduced America to Sesame Street had aired on NBC. Perhaps realizing how successful Sesame Street had been in pulling audiences away from ABC, CBS and NBC, none of the networks would air The Electric Company special, which Johnson Wax produced. Instead, the special aired on a hodgepodge of stations around the country, including WGN in Chicago and WNEW in New York.
NEXT: Part Two:
The Electric Company is Switched On!
Second Season Tweaks... and more!