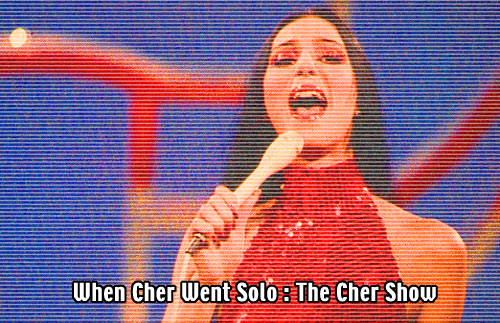 by Billy Ingram
"I remember the very first time I went out and bought a long dress. Sonny kept saying, "You've got to change!" So I went to a store on Sunset Boulevard. It was a terrible store and I don't know why I went there except it was the only place I could remember that had long dresses in the window." - Cher in 1972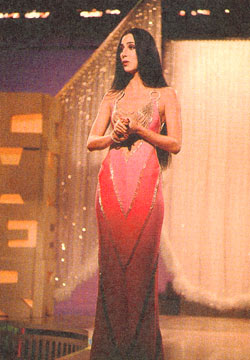 When she was four years old, my friend Kirsten threw a brick through her family's television screen. She was watching The Sonny and Cher Comedy Hour and she wanted to let Cher out to come play with her!
That was one of the obstacles facing the producers of the new Cher show in 1975 - here was a woman involved in an ugly public divorce (still a stigma in the Seventies), about to head a variety show (scheduled for 7:30 Sunday nights beginning February 16 on CBS) that would have a big appeal to kids. There was even a brisk selling Cher doll available at toy stores slated to be advertised on the 'Cher' show.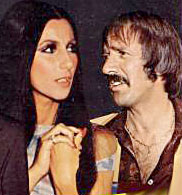 There were other problems. Since the Sonny Comedy Review (which was canceled six weeks before 'Cher' debuted) owned the rights to all of the regular 'Sonny and Cher Comedy Hour' features and characters, only Cher's LaVern character, the leopard leotard diva of the laundromat, could be carried over from the previous series.
Executive producer George Schlatter ('Laugh-in', The Judy Garland Show) and his writers had to come up with all new bits - different from the previous show, but not too much so.

The vamp routines from 'The Sonny and Cher Comedy Hour' were replaced by a Trashy Ladies number, the opening to the show would start with Cher alone in the dark, a spotlight on her face and a single piano playing in the distance.
Instead of a large cast of supporting players, there would be only one - rotund, (and unknown) comedian Gailard Sartain. The first few shows even ended with Cher talking to the audience from her bed (alone) on a Saturday night, trying to show the audience that the star led a dull life in spite of what the tabloids said.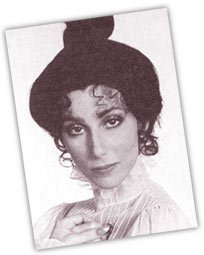 "This will be a personality show, not a format show", Schlatter commented at the time, "We want to capture and spotlight Cher herself, as she really is. My God, do you realize all the things this lady has done for the first time? Four monologues. Four solo sketches - the 'Saturday night' bits. Her first duets with someone other than Sonny - Elton John, Bette Midler. No curtain. No walls. No Sonny. Just the lady. A little perfect jewel in a Tiffany setting."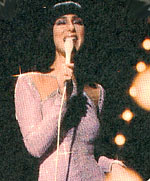 The show got off to a tenuous start. "All kinds of things were going through my mind during that opening," Cher told TV Guide after taping the first episode. "For some reason it flashed in my mind the first night I saw Diana Ross all alone on stage, and now it was me instead of Diana.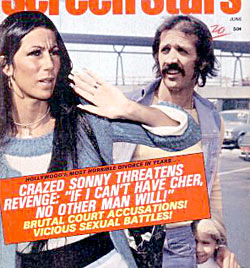 "I thought of Sonny not being here, no Sonny to turn to and say under my breath, 'How'm I doing'?' Then it was just me and the piano, and I was so nervous I don't know how my voice got out. Then the full track came up and suddenly I felt good, real good."

NEXT - The Cher Show
Part Two: Cher's Wild Ride!