DEAN MARTIN'S GOLDDIGGERS AT THE 2009 GRAMMY AWARDS!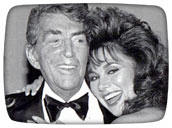 Maria Lauren writes: "I'm so excited... Some of the Dean Martin Golddiggers of 1973, that appeared with Dean 'till his retirement, (including me) had the honor of walking the red carpet at the Grammy Award Ceremony. We were there, to support Dean Martin's Legacy as his family accepted his Lifetime Achievement Award. It was a fun evening!"
Linda Eichberg - former Dean Martin Golddigger - writes: "Reading Maria Lauren's comments, I thought you might like to see a few pics from the Grammy event.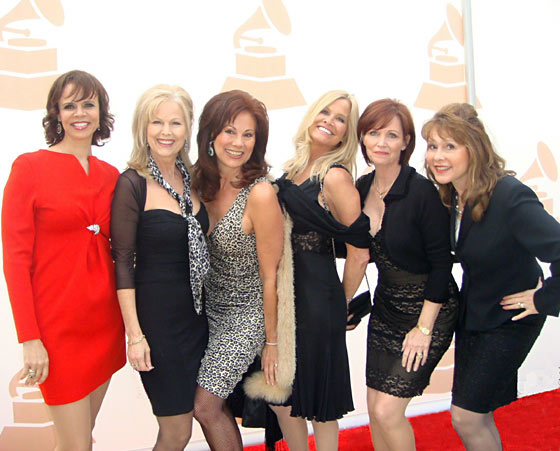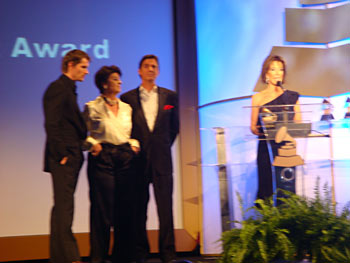 "Yes, it was a thrill to see Dean Martin get his Grammy Lifetime Achievement Award and share the moment with Maria Lauren and my other Golddigger 'sisters' - Deborah Pratt, Susie Buckner, Marie Peck and Peggy Gohl. Dean was honored with a video montage of special moments from Television, Recordings and Movies. As the Martin family accepted the award, Gail Martin told a story about her grandson recently buying a skate board with Dean's picture on it, 'Dean with two other guys.' Dean's music is as popular as ever. He has a recently released new album and his velvety voice is heard on numerous TV commercials. His legacy lives on."
Don't the former Golddiggers look fab!
---
For more information about Dean Martin, former Golddiggers or Showstoppers:
www.MariaLauren.com
www.DeanMartinFanCenter.com