A CHRISTMAS CAROL ON TV
by YOU
Everyone's looking for those rare, hard to find old-school TV Christmas specials - Bob Huggins tells us: "I came across an interesting dollar DVD this past weekend at Dollar Tree that includes a 1949 television production of Charles Dickens' 'A Christmas Carol.' The title of the DVD was 'A Charles Dickens Christmas' or something along those lines. Anyhow, it's a pretty straightforward telling of the story and one of the earliest television productions that I'm aware of on DVD. Here's my write-up at the Public Domain Movie Data Base:
The Christmas Carol
'The Christmas Carol' is a 1949 production that was made for TV and featured Vincent Price as the narrator and Taylor Holmes as Scrooge. I couldn't determine if this was part of a series or if it was an independent production made for TV (I'm inclined to think it was the latter). The show appears with the 1935 theatrical film 'Scrooge' which has been a public domain perennial. I found this at Dollar Tree as part of the Allegro/Popflix collection of Christmas themed dollar DVDs. Along with the Fall 1949 episodes from 'The Lone Ranger,' this has to be one of the earliest television productions available on DVD. More information on 'The Christmas Carol (1949)' can be found at IMDB.com: imdb.com/title/tt0225394/"
- Regards, Bob Huggins
---
Kevin S. Butler writes: "I read here about an early TV version of A Christmas Carol that aired in 1949. There were other TV versions of Mr. Dickens' story that were broadcast. Actor Fredric March appread in an early TV adatation of the tale on Shower Of Stars during the 1950's.
"In the late 1950's Basil Rathbone played Scrooge in the original live-action musical version of The Stingiest Man in Town on The Alcoa Hour on the NBC network. The Stingiest Man in Town was remade as an animated musical TV special featuring the voices of Walter Mathau, Tom Bosley, Paul Frees, Bob Morse and Dennis Day on The Alcoa Hour on NBC in 1978.
"In 1961, Sandy Becker did his famous puppet version of A Christmas Carol on WNEW channel 5 in NYC. In more recent years, George C. Scott performed A Christmas Carol on CBS, Patrick Stewart did his version on TNT and Kelsey Grammar played Scrooge for NBC.
"Many classic TV sitcoms have spoofed the tale - among them Bewitched, Sanford & Son, Topper, The Dukes Of Hazzard and The Odd Couple."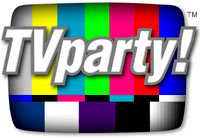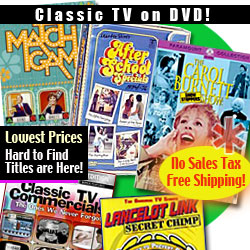 A Christmas Carol on TV
---
NOW ON DVD!
A Christmas Carol (1951)
BONUS: Thanksgiving TV Shows / Thanksgiving Day Parade TV History / Thanksgiving TV Cartoon Specials of the 1970s /WPIX Thanksgiving Day TV Specials
Please consider a donation
so we can continue this work!