by Billy Ingram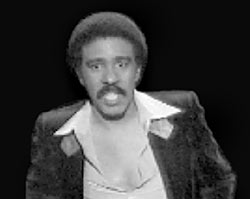 In 1970, after several successful years as a nightclub comedian and frequent Ed Sullivan Show guest, Richard Pryor grew tired of doing what he called "white bread humor" and walked off the stage during a show at the Aladin Hotel in Las Vegas and away from a career that had been building for several years. The comic moved to Berkeley, California, where he discovered the writings of Malcolm X and began developing edgier material. He also developed a cocaine habit. He reflected on that time in the '70s: "I'd take the dope and pretend I was Miles Davis. But I couldn't have been a junkie because when I wanted to stop, I stopped on a dime." (We all know that didn't turn out to be true!)
A string of hit movies (Silver Streak, Greased Lightning) and comedy albums in the mid-'70s made Richard Pryor a superstar.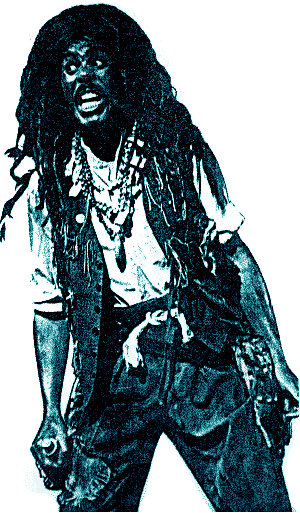 On May 5, 1977, Pryor hosted a brilliant special on NBC featuring guests LaWanda Page, John Belushi, The Pips (who performed a medley of their hits without any lead vocals), and a powerful dramatic performance by poet Maya Angelou. Pryor played his drunk "Willie" character, "Idi Amin Dada," and a money grubbing television evangelist "Reverend James L. White" who gets donation phones ringing off the hook when he announces they're collecting money for a "Back to Africa" campaign.
The segment with Maya Angelou may be one of the most profound moments in television history. Starting out as a very funny comedy skit with "Willie" getting into a drunken brawl in a bar, the piece suddenly takes a harrowing (and enlightening) turn when Willie stumbles home to his anguished wife (Angelou). This is something you have to see for yourself, truly one of those moments that remind you of the power television can have.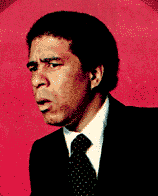 The special was a critical and ratings smash. Pryor's appearances on Saturday Night Live had been numeric gold for the network as well, so NBC programmers pondered the unthinkable—giving the most militant and sexually-suggestive comedian of the decade his own weekly television series.
NBC only gave the star a ten-week contract, in part because there hadn't been a successful variety show launched in over five years. For reasons only a network executive could divine, The Richard Pryor Show was scheduled on Tuesday nights at 8:00 p.m., opposite Happy Days and Laverne and Shirley. Why would NBC put their most controversial and adult star on during the "Family Hour" when they specifically promised the comic during negotiations that his show wouldn't start before 9:00 p.m.? You tell me.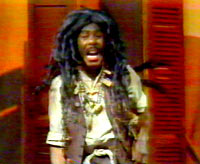 This unexpected move caused Richard Pryor to have second thoughts about doing a series at all. He reportedly broke down in an early writer's meeting, confessing: "I bit off more than I can chew."
Reduced to tears, the comedian told his new staff, "I don't want to be on TV. I'm in a trap. I can't do this." The dumbstruck writers tried to convince him that he could do something special on television and labored for days trying to convince him to change his mind and go forward. Pryor eventually agreed to do four shows but not the ten that he originally signed for.
A great roster of supporting players was assembled for the variety hour: Sandra Bernhardt, Robin Williams, Marsha Warfield, Victor DeLapp, Jimmy Martinez, Tim Reid, Paul Mooney, Argus Hamilton, and "Detroit" John Witherspoon. The show was produced by John Moffitt and Rocco Urbisci for Burt Sugarman Productions and there would be no major guest-stars.
TROUBLE STARTS FOR RICHARD PRYOR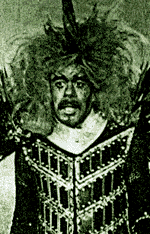 Battles with the network censors began as soon as production started. Pryor was unnerved to find out, after signing his lucrative contract with the network, that he wouldn't be given free rein to do whatever he wanted.
"It's bullshit, there's no other word for it—and lots of it. I think they hire people, about six thousand of them, to do nothing but mess with people." The frustrated star told Ebony magazine in 1977, "The problem with censors is that they don't like for people to communicate. I think it is on purpose and very political. A lot of silly stuff went down about anything I tried to do. It was just frustrating."
To spoof the situation he found himself in, Richard Pryor appeared at the beginning of his first show stating firmly that he will never be compromised. When the camera pulled back, you saw he was naked (actually wearing a bodystocking) and his dick was missing. NBC ordered the "offensive" scene removed, so it ran instead on the evening news on all three networks. More people saw that "censored" clip on the news than ever saw The Richard Pryor Show itself. Another skit on the first episode that caused some flack had Pryor playing a flamboyant rock singer who machine guns his all-white audience to death.

The controversy didn't stop there. The second episode featured a long, slow sequence with a woman describing a lesbian experience in the park. One of the most revealing moments of the series came during the final show. Part of that episode was done like a "roast," only there were no guest celebrities to fling insults at the host, just the supporting cast. It was a long, tense television moment as the regulars either kissed Pryor's ass or burnt their bridges behind them. The pained host just gazed downward much of the time, rarely looking up or sincerely laughing. This did not appear to be a happy group.
After the four episodes were in the can, neither star nor network was willing to continue. The Richard Pryor Show was one of the lowest-rated shows of that year - Happy Days and Lavern and Shirley, on the other hand, were the number one and two rated shows in 1977. NBC and Richard Pryor announced that the remainder of the contract would be made up of six specials to be broadcast over the next three years.
Pryor promised, "I'm going to do them the way I want and then they can kiss my behind." The specials were never filmed.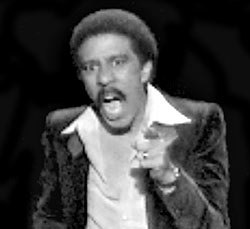 Was Richard Pryor bitter about his television experience? No, not at all. He had this to say: "One week of truth on TV could just straighten out everything. One hundred and twenty-seven million people watch television every night; that's why they use it to sell stuff. They've misused it a long time so now it's just a business, that's all. They're not going to write shows about how to revolutionize America. The top-rated shows are for retarded people."
Richard Pryor made a return to series TV in 1984 - as the star of a Saturday Morning children's show called 'Pryor's Place'. The one season, award-winning series was set on an urban street corner and produced by Sid and Marty Krofft.