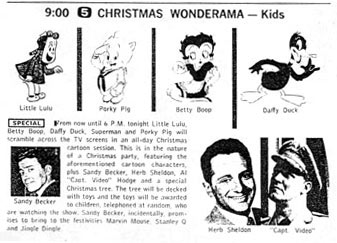 Wonderama & Other NYC Christmas Day TV Specials
by Kevin S. Butler
On Tuesday, December 25, 1956, WABD channel 5 in NYC aired the very first "Wonderama Christmas Cartoon Party".
Sandy Becker, Herb Sheldon and the second and the last actor to play the Dumont network's first space hero Captain Video (Al Hodge) entertained viewers between reruns of the Paramount/ Famous Little LuLu, Casper, The Friendly Ghost, Superman and Warner Bros.' Looney Tunes cartoons.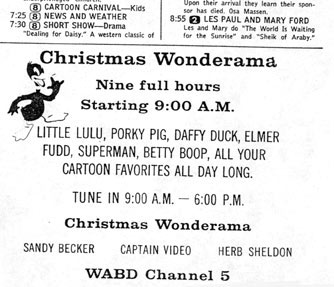 There was also a toy giveaway for kids who called through to the studio and correctly answered a series of questions posed to them by either Sandy, Herb or Captain Video (aka Al Hodge) won the prizes.
The show lasted nine hours from 9:00am to 6:00pm and was NYC's highest-rated kid's holiday special of that year.
Herb Sheldon and Uncle Fred Scott co-hosted 'The Second Annual Wonderama Christmas Cartoon Party' on WABD Channel 5 in NYC on Wednesday, December 25, 1957.
The third and final 'Wonderama Christmas Cartoon Party' was broadcast on WNEW Friday, December 25, 1959. Sonny Fox and Sandy Becker entertained their studio audience and viewers between reruns of the Little LuLu, Casper, The Friendly Ghost and Looney Tunes cartoons.
I'll always remember the Christmas parties that WPIX aired Christmas Days from 1959 until Wednesday, December 25, 1963.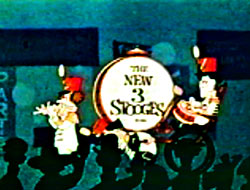 The parties were always set against the backdrop of a living room in a private home. That living room set was the same for years, borrowed from a furniture warehouse and it would also be used for the 'Thanksgiving Jamboree' soecials. The station's kiddie TV hosts/performers engaged the home viewers in games, stories, songs, craftmaking, hobbies, magic tricks, drawing lessons, character comedy and puppet skits between reruns of Popeye, Bozo cartoons, Laurel & Hardy and Three Stooges comedies and old movie serials.
At the end of the show, the hosts would gather around the Christmas tree to open gifts and wish everyone at home a very merry Christmas. The hosts made viewers feel like they were a participant at the party, they always got me involved in all the activities as they were so kind and gentle.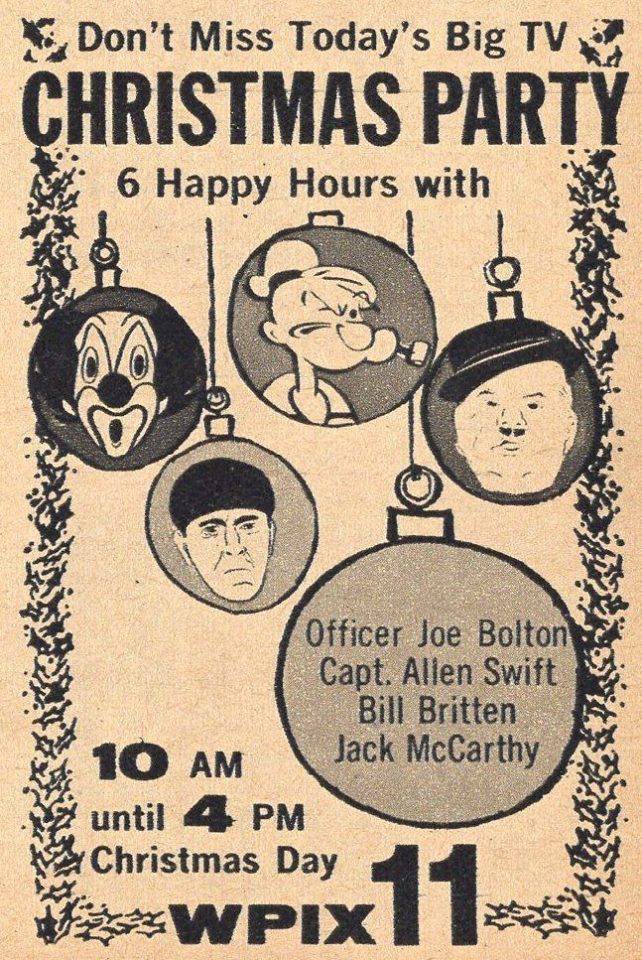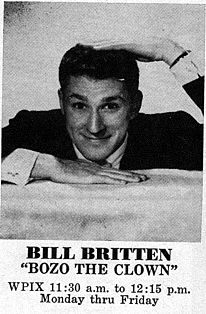 Watching these shows I felt like I was spending the holidays with members of my family. I miss those holiday specials and the talented people who hosted them: Captain Allen Swift and Jack McCarthy, Fireman Todd Russell, Officer / Police Chief Joe Bolton, Bozo (Bill Britten), Chuck McCann, The Merry Mailman (Ray Heatherton), The Old Philosopher Eddie Lawrence and John Zacherley (not John Zacherle).
Long before Shari Lewis claimed to have said, "Don't just watch me having fun on TV... come and have fun with me on TV," these guys asked New York City children all to, "Come and have fun with us while you're watching TV on this Christmas day."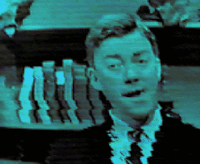 Before Jim Backus' Mr. Magoo performed his interpretation of Dicken's 'A Christmas Carol,' NYC based kid's TV wraparound host/performer Sandy Becker utilized his amazing puppets to tell his own version of Ebeneezer Scrooge and his redemption on Christmas Eve at the hands of the ghost of his ex-partner Jacob Marley and the three spirits of Christmas.


Sandy Becker's puppets
Geeba Geeba played Scrooge with a certain amount of stingy grumpiness, but also with a bit of wit. As when one of the spirits wanted to show him his true self, Geeba's Scrooge said, "What is this? To tell the truth?"
Sir Clyde Clive (Sandy's version of Leo G. Carroll's Cosmo Topper) played gentle yet put upon Bob Cratchet and Marvin Mouse was seen as Tiny Tim.
The Ghosts were played by Wow Wee, The Indian Chief, Jacquet La Rat and Edie Mouse. I don't know which puppet played the Ghost of Jacob Marley but he was a pretty scary character.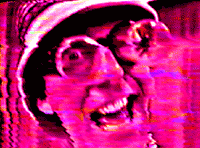 That particular show aired on Saturday night, December 23, 1961. It was my first introduction to 'A Christmas Carol' and Sandy made the story warm, gentle and meaningful. He also gave it his own brand of humor, which did not deter or mock Dickens' messages about caring about your fellow man over the almighty buck.
It's too bad WNEW didn't save the Becker holiday TV special. It had a lot of meaning. Sadly, its message may be lost to today's kids - and adults as well.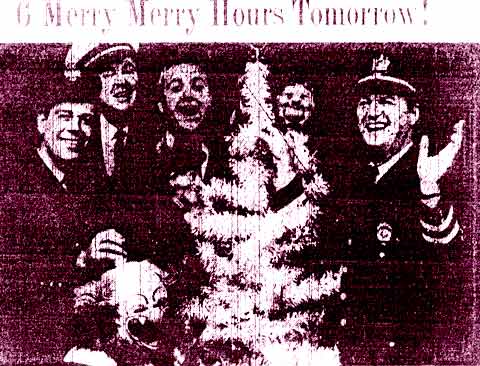 WPIX Channel 11 Christmas Party