HOW I SAVED JESUS
by Billy 'Mr. Sacrimonious' Ingram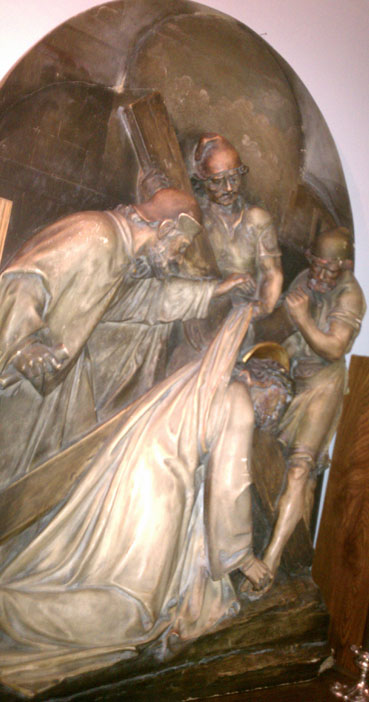 There are countless stories of wayward souls saved by Jesus Christ.
But did I ever tell you the story of how I rescued Jesus?
Well, actually it was cinematographer Phillip Dann that rescued this magnificent depiction of one of the Stations of the Cross. There were originally ten of these detailed diorama sculptures, beautifully but dramatically depicting the suffering of Christ.
It's made of painted plaster sculpted against a solid wood backing, it must weigh 60 pounds. If I were to guess I would say this would date back to the 1930s.
Sadly, only three of the Stations survived. It seems an old church by the coast was modernizing and renovating and felt the dioramas were too old fashioned - so they just chucked them into a construction dumpster where they were decimated, reduced to rubble. Can you imagine?!?
Phillip pulled the three less severely damaged sculptures out of their ignominious resting place and they were used briefly in the film I performed in last year, Lake of Fire.

(Here's a scene from that movie.)
It was the last day of filming and I was asked if I could take one of the sculptures home since they had no place to live. Of course I said no. I mean, this thing is huge and would tend to dominate a room. This will twist your room's Fung shui into total turmoil!
But after a moment of reflection I realized I couldn't let something so unique and symbolic end up on Storage Wars. Or worse, in some Frat House turned into a beer bong.
Fortunately I found a nice spot on my Time Tunnel hallway and there it sits.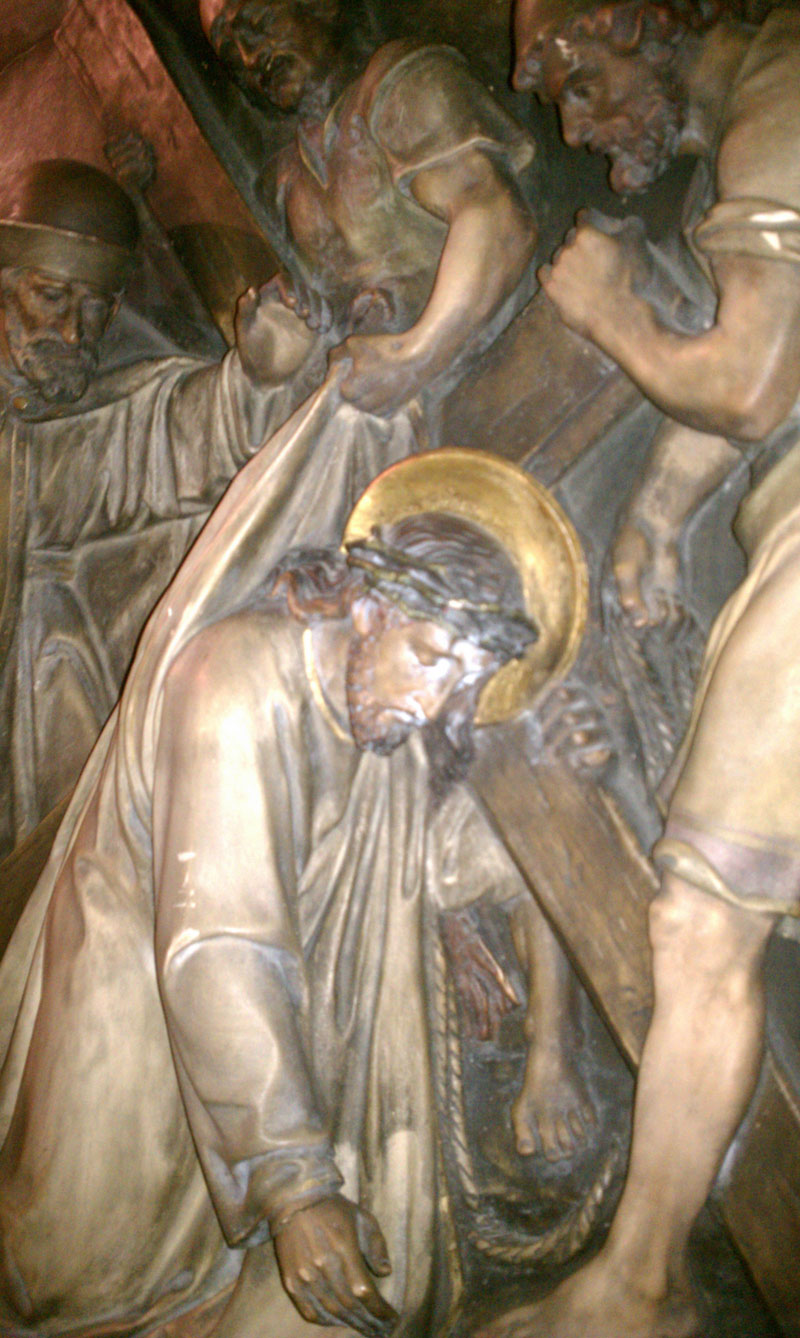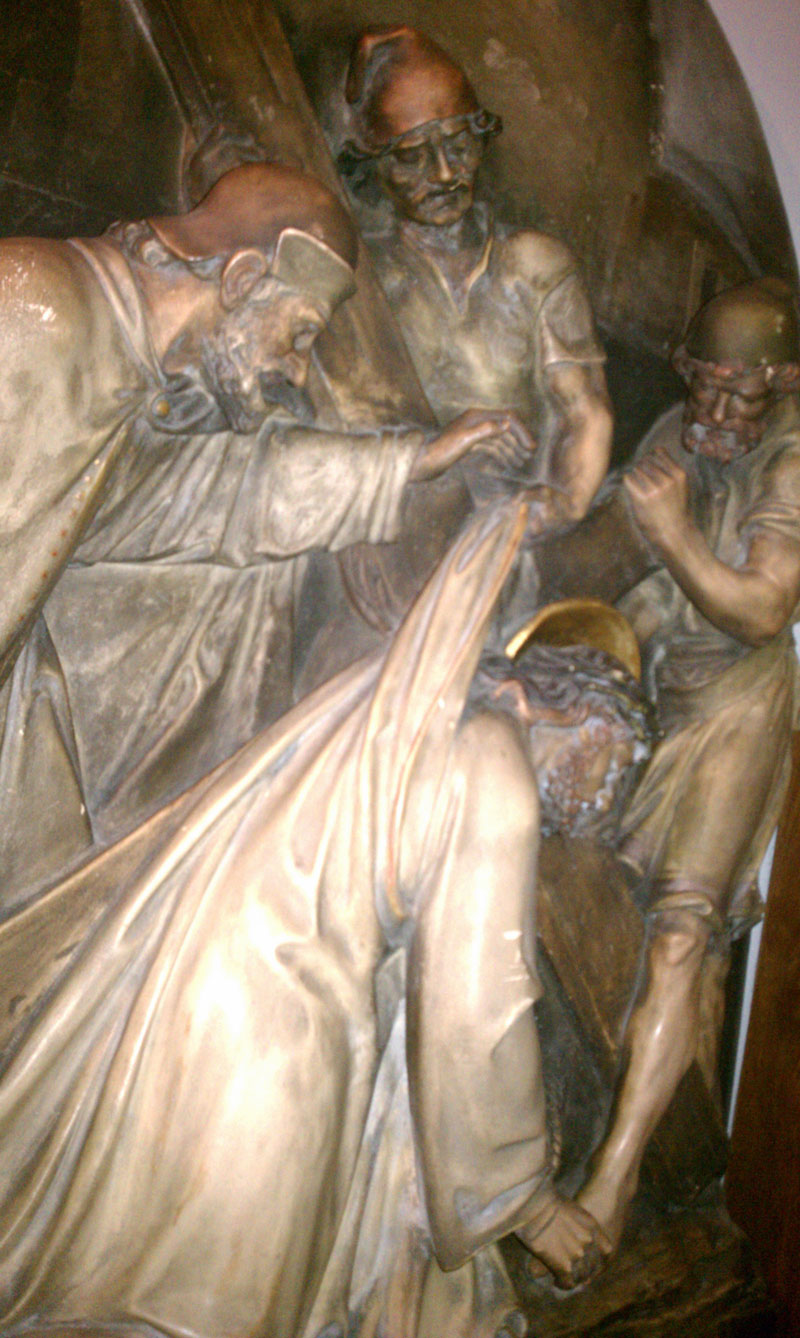 I figure my ticket to Heaven is hardly guaranteed so I need to hedge my bets any way I can. Although it might not help if the big guy is looking down when I adorn the statue with a more modern touch.
Praise Him 'till they raise Him! Hallelujah!
(Have you ever seen one of these Stations of the Cross sculptures or know any history behind this? If so email me and I'll update the page.)