UNUSUAL CHRISTMAS GIFT IDEAS - 2012
From now until Christmas I'm going to highlight some great gift ideas that will please almost anyone but wouldn't be what you might ordinarily consider.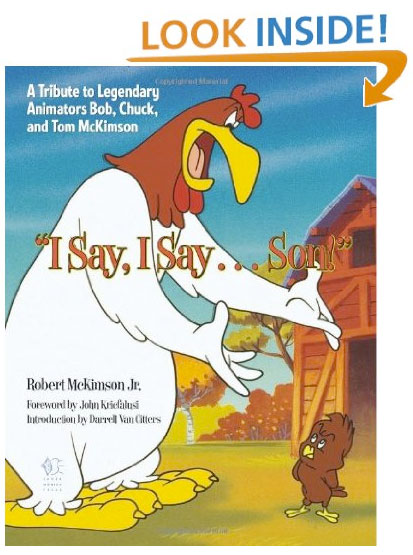 "I say, I say... Son!" is the story of the McKimson brothers, Bob, Tom and Chuck. It was Bob who dreamed up The Tasmanian Devil, Speedy Gonzales, Foghorn Leghorn (hence the title), Sylvester Jr., and so many more immortal characters. Tom also worked in animation and found time to illustrate Looney Tunes comic books for Dell and produced stunningly beautiful art for the classic Golden Books. Chuck McKimson also illustrated comic books and created visually exciting film titles and commercials.
---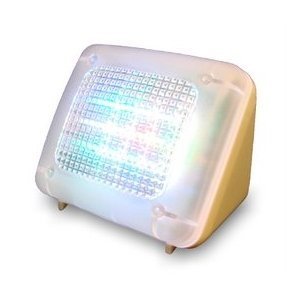 A great burglar deterrent - this Fake TV device makes it look like someone's home watching TV by replicating the light generated by the set.
---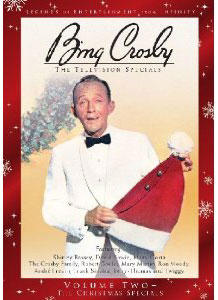 GREAT CHRISTMAS RELEASE
From the press release: Once again, the Bing Crosby Archive digs deep into the vault to release a treasure trove of rare and unreleased material guaranteed to satisfy fans of Der Bingle. And what better time of the year than Christmas, because as everyone knows, no Christmas celebration is complete without that warm Crosby tone casting a glow on the proceedings.
Infinity Entertainment Group's BING CROSBY: THE TELEVISION SPECIALS – Volume Two: The Christmas Specials showcases Bing's beloved holiday shows, all of which are making their DVD debut. Included in this premiere, four-hour plus, two-disc collection are Bing's first holiday special; his first color special; Bing Crosby and the Sounds of Christmas from 1971 and his final special, taped just five weeks before his death in 1977, Bing Crosby's Merrie Olde Christmas, which features the iconic duet of The Little Drummer Boy/Peace on Earth with David Bowie. All four specials are presented in their original uncut form. Bonus Material includes: Happy Holidays with Bing and Frank Show, a 1957 holiday episode of The Frank Sinatra Show filmed in color, and out-takes from the 1962 Bing Crosby Christmas special with Mary Martin.
---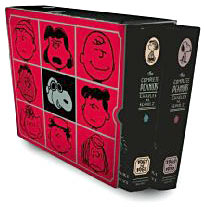 This wonderful book that reprints all of the Peanuts strips from 1967-170, some consider these to be Schulz' best years. This award-wining series of books are top quality in every way, a very handsome volume.
From the product description: With intros by John Waters and Mo Willems! The Complete Peanuts 1967-1968 is a particularly Snoopy-heavy collection. In addition to seeing the beagle adopt multiple personas, this volume also sees the appearance of what would be Schulz's most controversial major character: Franklin. In Charles Schulz's The Complete Peanuts 1969-1970, Woodstock makes his first appearance, Snoopy is left in the Van Pelt family's care as the Browns vacation... and the Little Red-Haired Girl moves away.
---
Some people give their pets gifts for Christmas. And what does Puffy and Spike want? Food, of course. A pack of 6 Blue Dog Bakery Premium Natural Low Fat Small Dog Treats, Peanut Butter Flavor Doggie Paws is a mere $16.52 or Newman's Own® Organics Adult Cat Formula, 76-Ounce Bag for $20.00.
---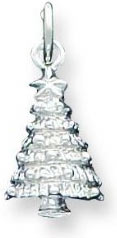 This Sterling Silver Christmas Tree Charm with 20 inch Sterling Silver Chain is discounted at only around $27.00.
---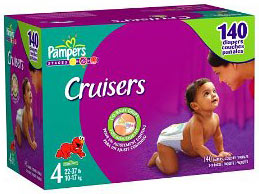 I like practical gifts and with the tough times today you might have a relative or two that are not doing so well. Want to keep them from moving in? Help them out! If you know there's something they'll need year round - like a four pack of Tide Laundry Detergent for $77.64 or Pampers Cruisers (Economy Plus Pack - $42.00) for the new parents - you can order it now and have it shipped to their door in time for Christmas. Think of all of the opportunities to get the flu you'll miss out on by not going shopping with the common folk!
| | |
| --- | --- |
| | In fact, Amazon has a fully stocked Grocery division, you could go shopping there and stock up on staples for that needy giftee. Think of how appreciative they'll be! |
---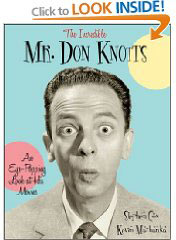 Someone on your list an Andy Griffith Show fan? There's a brand new biography on Don Knotts that should be quite good, The Incredible Don Knotts.

Product Description:
If there is any doubt about the genius of the late, great Don Knotts--simply ask the millions of Andy Griffith Show fans who have adored his performance as Deputy Barney Fife on television for decades. After earning five Emmy Awards for his work on the classic sitcom, the actor surrendered his bullet to the sheriff and hit the trail to make movies.
Now, author Stephen Cox and pop culture critic Kevin Marhanka have joined forces to present the complete film works of comedian Don Knotts in The Incredible Mr. Don Knotts, the very first book on Knott's movie career. The authors, who interviewed Knotts at length about specific films in which he starred, have gathered contributions from Andy Griffith, Ron Howard, Tim Conway, Ed Asner, and many co-stars from his forty feature-film career.
This "eye-popping" compendium of comedy will amaze even the die-hard Mayberry fans. Beginning with his first film with friend Andy Griffith in 1958 (No Time for Sergeants), the nervous, wide-eyed Knotts made family films that have become cult classics. Think The Incredible Mr. Limpet, The Ghost & Mr. Chicken, The Apple Dumpling Gang, and It's a Mad, Mad, Mad, Mad World, just to name a few.
Featuring more than 200 photographs--many rare and never before published--behind-the-scenes images, fascinating trivia, reviews, and a fantastic 16-page full-color insert, the movies of Don Knotts are fully explored in this collector's treasury.
---
The bestselling DVDs through this site during this Christmas season last year? Here goes (you can mouse over the titles for more info:
1. The Original Christmas Classics (Rudolph the Red-Nosed Reindeer/Santa Claus Is Comin' to Town/Frosty the Snowman/Frosty Returns/Mr. Magoo's Christmas
2. Spirit of Christmas
3. Carole and Paula in the Magic Garden
4. Dr. Seuss' How the Grinch Stole Christmas! (50th Birthday Deluxe Remastered Edition)
5. Hiya Kids! A 50's Saturday Morning Box
6. Menotti - Amahl and the Night Visitors
7. Peanuts Holiday Collection (It's the Great Pumpkin, Charlie Brown / A Charlie Brown Thanksgiving / A Charlie Brown Christmas)
8. A Charlie Brown Christmas (Remastered Deluxe Edition)
9. Bob Hope - Hope for the Holidays
10. Happy Holidays With Bing & Frank
11. TV Sets: Holiday Treats
Hey, with the shaky economy classic Christmas specials are a great deal for folks who intend to stay home more. Plus you have them for the years to come, I know I'll be watching A Colbert Christmas year after year.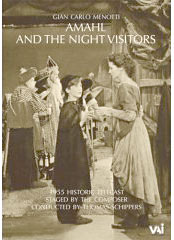 Funny thing, that Happy Holidays With Bing & Frank DVD came out years ago and never sold worth a darn through this site but this season it's hot. It is a really cool yule old school spool. Menotti's Amahl and the Night Visitors is popular because of the excellent article by Mitchell Hadley about TV's first original opera and the medium's first Christmas spectacular that was shown year after year. If you haven't read that piece you should, it's been recently updated.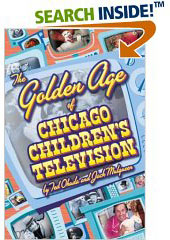 Another big seller is this remarkable book, The Golden Age of Chicago Children's Television, chronicling the amazing local children's programs that the Windy City was so lucky to enjoy. It's a book packed with photos, all of the great shows are here - Gigglesnort Hotel, Bozo, Kukla, Fran & Ollie, Super Circus, Garfield Goose, Ray Rayner - even Hardrock, CoCo & Joe.
Many of those programs you'll notice were syndicated, so even if you didn't grow up there chances are one of your favorite kiddie shows originated from Chicago. I wholeheartedly recommend this one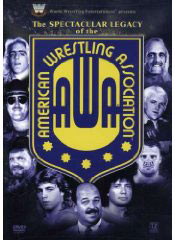 and, judging from how many people are ordering the book through Amazon, it's a surefire gift for the right person.
It started in the Midwest, and grew in stature until it was rivaling WWE and WCW for national supremacy, its champion on par with their promotions. The AWA launched hundreds of careers, including Ric Flair, the Road Warriors, Sgt. Slaughter, Jessie Ventura, and so many more. It's the promotion where the Immortal Hulk Hogan first rose to prominence and the Showstoppa Shawn Michaels took center stage. THE SPECTACULAR LEGACY OF THE AWA profiles the amazing rise of the promotion to where it was considered one of the "Big 3" through its end. The DVD also includes memorable matches from the promotion's entire history.
More to come!
Great Christmas Gift Ideas
---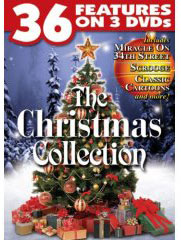 Look at what you can get for a measly five bucks:
Disc 1 contains 11 classic television Christmas episodes:
The Beverly Hillbillies - Turkey Day, Christmas at the Clampetts & Home for Christmas.
The Burns and Allen Show - Gracie and Relatives
The Jack Benny Show - Christmas Shopping and New Year's Eve
Ozzie & Harriet - Late Christmas Gift, The Christmas Tree, Piano for the Fraternity and Busy Christmas
Liberace - The Christmas Show

Disc II: Classic Christmas TV Specials
The Little Christmas Burro - Narrated by Lorne Greene
Brightest Night
The Little King - Christmas Night
The Christmas Visitor
Toys Will Be Toys
Santa's Pocket Watch
Ginger Nutts Christmas Circus
Silent Night, The Story of the Christmas Carol
Little Gray Neck
Rudolph the Red-Nosed Reindeer (Not the famous version)
Santa's Surprise
Christmas Comes but Once A Year
Snow Foolin
Hector's Hectic Life
Jack Frost (Not the famous version)
The Shanty Where Santy Claus Lives
Somewhere in Dreamland
The Night Before Christmas
The Candlemaker
The Star of Bethlehem
Jack Frost (The popular version)

Disc III:
Beyond Tomorrow (1940)
Scrooge, the 1935 version starring Seymore Hicks
A Christmas Without Snow (1981)
Miracle on 34th Street, the 1957 version

That's a lot of Christmas for a little money!