by Billy Ingram
Here's the actual Saturday morning kiddie lineup exactly as it aired on December 24th 1983.
As was the trend dating back decades, programs created for the youngest audience aired earliest, shows for somewhat older children were scheduled later in the morning. But, judging from this lineup, all of ABC's Saturday morning shows were skewed toward the very young.
Were you up on Christmas Eve morning watching these TV shows in 1983?
8:00 : The Best of Scooby-Doo
Classic episodes barely repacked.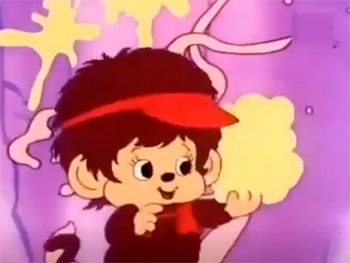 8:30 : The Monchhichis/Little Rascals/Richie Rich Show
Animated version of The Little Rascals shorts from the 1920s-1950s, the original kids up to mischief with a tag-along dog.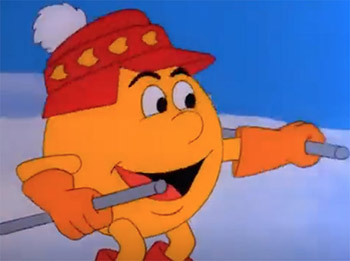 9:30 : The Pac-Man/Rubik, the Amazing Cube Hour
Loosely based on the popular video and and a puzzle. When Rubik was in a solved state he could fly through the air and had other special powers. The voice of Rubik was Ron Palillo from 'Welcome Back Kotter.'
Because the game was red hot, Pac-Man was the highest-rated Saturday morning cartoon in the US during late 1982.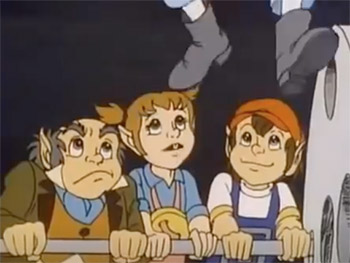 10:30 : The Littles
Debut season for this animated program based on a series of children's novels by author John Peterson about a family of very tiny but intelligent humanoid creatures with mouse-like features (the Littles) who live in a house owned by the Bigg family.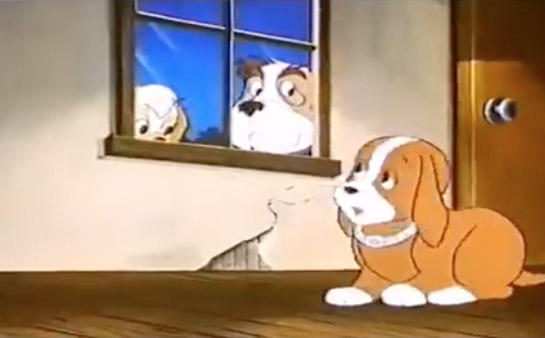 11:00 : The Puppy's Further Adventures
Second of three seasons, this cartoons was based on characters created by Jane Thayer about a young dog named Petey who befriends a lonely orphan boy named Tommy.

11:30 : The New Scooby and Scrappy-Doo Show
New series starring the crime solving pups along with Shaggy and Daphne. Thirteen half-hour episodes, made up of twenty-four separate 11-minute segments, were produced for 1983-84.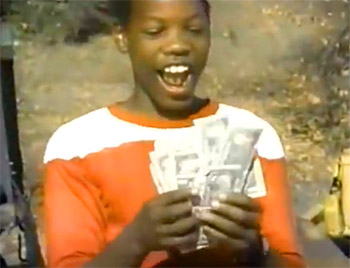 12:00 : ABC Weekend Special
Season 9 for this long-running anthology series, 'Children's Novels for Television', there were 5 new episodes this year.
This live action story is 'All The Money in the World' starring Mable King ('That's My Mama') and Hal Williams ('Sanford & Son'). Directed by Marc Daniels ('Star Trek').