Bob Hope Christmas Specials
from Vietnam
by Billy Ingram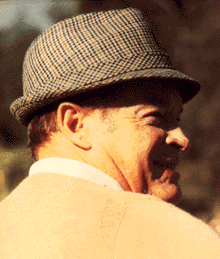 Bob Hope was television's first superstar. This was aperformer who conquered every aspect of show business. He was a huge star in Vaudeville, #1 on radio, box office boffo at the movies, best-selling author.
His comedy variety TV specials on NBC appeared frequently during the year, he didn't want to do a weekly series, he was content - and smart - to turn up on the small screen every couple of months or so and he always won in the ratings.
His Christmas specials were a yearly tradition and, during the Vietnam War, he brought holiday cheer to the troops serving overseas, close to the front lines.
Mel Shavelson began working with Bob Hope back in the radio days as a writer, and wrote some of Hope's best motion pictures, he was nominated twice for Academy Awards for Best Original Screenplay but not for a Bob Hope screenplay.
It was Shavelson who produced Bob Hope's forays into Vietnam. He was interviewed by the Television Academy about that experience: The Vietnam War came along, and Bob was taking his Christmas show into Vietnam, and I know Mort Lachman told me they were playing, I think it was in Da Nang, and they had the stage set up near the edge. There was a forest behind where the stage was, and Bob was doing his monologue, I think. And Mort insisted on moving the camera to the left and left and further, Bob got very, "what are you doing?" Changing the angle.
And it wasn't until they were back in the States and they were editing the show, and Bob sat in on the editing, he saw the shot they were getting because in the background they were shooting. There was a firefight going on. And Bob said, why didn't you tell me… I could have been killed. And Mort said, "well, you weren't getting many laughs anyway."
And that was included in the show, but it gives you an indication of really what they went through. And Bob led the way and he was very affected by the men and their laughter. And he told me that once, uh, the Army asked him to do a show on an island called Pavuvu. And he said, what the hell is that? He said, "well, these men are training for the next assault. There are 45,000 of them, and we don't know how many will be coming back and no show has ever been there. Would you go out and do a show?"
So he [Bob] got into a little, they had a Piper Cub, I think they had, to take him out. There was no landing field. And he landed there and the whole 40,000 turned out and he did a show. It was one of his big shows.
Then he went back and then he heard later that I think 20,000, those men were killed in the assault and it really registered on him. And later he was in San Francisco and he was going through a veteran's hospital, the wounded, and one of the men shouted out "Pavuvu." Bob said he broke up because that meant a great deal to him, and I'm sure that a great deal of it was ego and money and other things. But he also knew what he was doing.
He would take Jerry Colonna into the wards with the wound and they started jumping on the beds and chasing the nurses... and so he got a lot out of it, I'm sure they got a lot out of it. And the show was at the top of the ratings because of that.
And then everything changed. The war was brought into the American home by television. And it was the first time we were getting battleground scenes that showed us what war was really like. I mean, uh, Spielberg has done it recently in, uh, saving Private Ryan by letting you see the blood that was part of the D-Day invasion. I did some of that in my Eisenhower movie, but audiences were getting to learn what war really was. And the war itself had become more and more unpopular, and the men who were fighting the war realized that it was a meaningless war. And all of these lives were being lost.

And the laughs started to get less and less. And Bob told me he was, uh, I was about to do, preparing a picture for him, uh, which was about the Vietnam War, a comedian in the war, and, uh, who was caught. And, uh, he leaves on a boat going down the Yaay River with a bunch of orphans, half of whom are vieko, half of 'em Vietnamese, and so forth. At any rate, um, my secretary called me and said, we just started. I heard Nixon has ordered them to bomb Cambodia. She said, I can't type this script anymore for Bob Hope. He's a, he's a hawk. And so I called Bob, I said, Bob, I think we're wrong. I think you can't do a picture with you about Vietnam, even though we are trying to be, uh, a little different and, and build up, uh, the fact that these are people.
1967 Bob Hope Christmas Special:


The war was winding down when this last Vietnam special aired in 1973. Mort Shevelson said this about the last Christmas show in Vietnam: And Bob says, "I was in Washington last week and I was at my car. I was putting my golf clubs in my car," he said, "and a convertible drove by, filled with a bunch of boys. And one of 'em stood up and yelled, 'Hey Bob, we're gonna bring him home to you this Christmas.'"
And when he was playing the shows in Vietnam, all the soldiers wanted to do was to get back. And Bob realized that in that final show, and, uh, didn't go back to Vietnam after that. And not only that, his popularity started on the downgrade and never came back after that Vietnam experience.

BONUS: Thanksgiving TV Shows / Thanksgiving Day Parade TV History / Thanksgiving TV Cartoon Specials of the 1970s /WPIX Thanksgiving Day TV Specials / Christmas TV Companion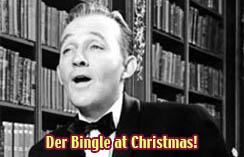 BONUS: Thanksgiving TV Shows / Thanksgiving Day Parade TV History / Thanksgiving TV Cartoon Specials of the 1970s /WPIX Thanksgiving Day TV Specials / Christmas TV Companion