BOB HOPE'S STAR-STUDDED
'JOYS' SPECIAL - 1976
by Billy Ingram & Kevin Butler

Starting in the mid-seventies, the Bob Hope specials began to take on a 'big event' feel - each one more spectacular than the last, usually involving a take-off on a popular movie of the time. In the eighties, all Bob had to do was trot out the latest cheesecake celebs of the hour and a roster of college football players to score big ratings.
On March 5, 1976 NBC broadcast Texaco presents Bob Hope in "Joys" (A Comedy Whodunit), featuring the biggest collection of comedians ever assembled for one television show.
The ninety-minute special featured: Don Adams, Jack Albertson, Marty Allen, Steve Allen, Desi Arnaz, Rona Barrett, Billy Barty, Milton Berle, Foster Brooks, George Burns, Red Buttons, Pat Buttram, John Byner, Sid Caesar, Sammy Cahn, Glen Campbell, Jack Carter, Charo, Jerry Colonna, Mike Connors, Scatman Crothers, Bill Dana, Angie Dickinson, Phyllis Diller, Jamie Farr, George Gobel, Jim Hutton, David Janssen, Alan King, George Kirby, Don Knotts, Fred MacMurray, Dean Martin, Groucho Marx, Jan Murray, Wayne Newton, Freddie Prinze, Don Rickles, Harry Ritz, Telly Savalas, Phil Silvers, Larry Storch, Abe Vigoda, Jimmie Walker, and Flip Wilson.
The 'plot' goes like this, a human shark ("Jaws" was hot in 1976, so was the "Land Shark" from SNL) is devouring comedians assembled at Bob's house for a party. Hope enlists the help of TV detectives Mannix, Police Woman, Kojak, Ellery Queen, Fish and Harry O to solve the mystery. This was just a cheap set-up for one-liners traded back and forth between the celebs, shot wherever and whenever producer Hal Kanter ('Julia', 'All in the Family') could corral whatever stars he could get.
This was Kanter's third Hope special and the third sponsored by Texaco. In late 1975, the comedian fired the staff he had worked with since the fifties in an effort to shake things up. "It was time for a change. For 25 years we did the same thing all the time. It was successful, or we wouldn't be sitting here. But when I signed with Texaco I said I wanted something different. Throw everything away, replace it with new ideas every shot."
Bob Hope explained how some of the casting for the March, 1976 special was locked up; "I did the Dean Martin show last night, so he'll be on. When I went on for Don Rickles I brought along Bing Crosby and John Wayne - which means we'll have Rickles forever."
"Now, exactly who gets knocked off when depends on when the guests can make it to NBC for the taping. Or if they can make it at all," producer Kanter explained. "A few of the stars can be here for the full three day's taping. OK, they get killed off last."
The show itself was (of course), a total mess - one scene after another of Bob Hope walking up to another Hollywood celebrity. "Surprised" to see him/her, they trade barbs (or plugs) and the guest disappears, then on to the next guest. And most of these guys were really, really old.
In all fairness, people didn't tune into a Bob Hope special looking for anything but the most superficial entertainment, and on that level the show works very well - notable for featuring a rare appearance by Desi Arnaz and one last look at TV greats Groucho Marx and Pat Buttram (Mr. Haney on 'Green Acres').
/ / / Classic TV Blog / / / TV Shows on DVD / / / TV Show Reviews / // / TV on BLU-RAY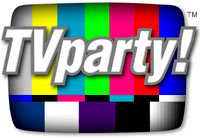 BOB HOPE TV SHOWS
BOB HOPE IN THE 1980s
BOB HOPE'S 1976 TV SPECIALS
TV on DVD/ /Holiday Specials on DVD
TV Commercials on DVD
TV Shows on BLU-RAY
Please consider a donation
so we can continue this work!

Amazon Prime - unlimited streaming
of your fave TV shows and movies!
Get your FREE 30 Day Trial!
PR4 & PR5 Pages for Advertising