GEORGE CARLIN
Relatives and close friends aside, a stark reminder that I'm getting old means losing people in the media who were important to me growing up. It started with Bob Hope, not so much because I was a fan, I wasn't, but because he had always been around for my entire life.
George Carlin had a massive impact on my generation, he was the first counter culture comic to enter the mainstream and maintain his integrity. Heck, he embraced the mainstream in an effort to get his message across, he was a regular on The Tony Orlando & Dawn Show for heaven's sake. He turned up frequently on afternoon talk shows like Dinah! and The Mike Douglas Show but that never diminished his comic edge.
Here he is from a 1971 Mike Douglas Show:
Right about now Mr. Carlin has found out the truth behind this routine - NSFW.
The Carol Burnett Show
The Carol Burnett Show - Part Two
The Carol Burnett Show - Part Three
The Carol Burnett Show on DVD
/ / / Classic TV Blog / / / TV Shows on DVD / / / TV Show Reviews / // / TV on BLU-RAY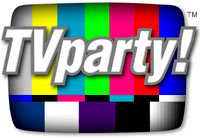 TV on DVD/ /Holiday Specials on DVD
TV Commercials on DVD
TV Shows on BLU-RAY
Please consider a donation
so we can continue this work!

Amazon Prime - unlimited streaming
of your fave TV shows and movies!
Get your FREE 30 Day Trial!
PR4 & PR5 Pages for Advertising