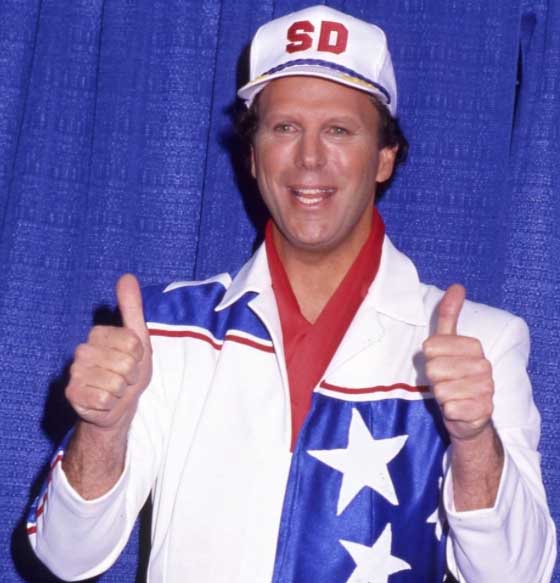 INTERVIEW WITH BOB EINSTEIN
by Billy Ingram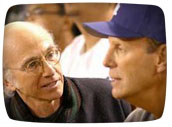 If you asked me for a list of people working in television that I'd most like to talk to, at the top of that list would be Bob Einstein. I've been a long-time fan, since The Smothers Brothers Comedy Hour where he played Officer Judy; he was one of that show's top writers.
After the Smothers Brothers were fired by CBS in 1968 he was a comedy writer for Sonny & Cher's hit TV show and Sonny Bono's big flop before teaming up in the mid-1970s with writer / producer Allan Blye (Laugh-In, Sonny & Cher Comedy Hour). Together they produced ground-breaking variety shows for Redd Foxx, Dick Van Dyke and Lola Falana, among others. For various reasons these programs never lasted more than 13 weeks.
Blye & Einstein also produced the popular syndicated variety series Bizarre in the 1980s where Einstein frequently appeared as Super Dave Osborne. Super Dave caught on in a big way and led to the Super Dave series on Showtime that ran from 1987 - 1993. There was also a Super Dave cartoon on Fox in 1992 and the big screen Extreme Adventures of Super Dave in 2000.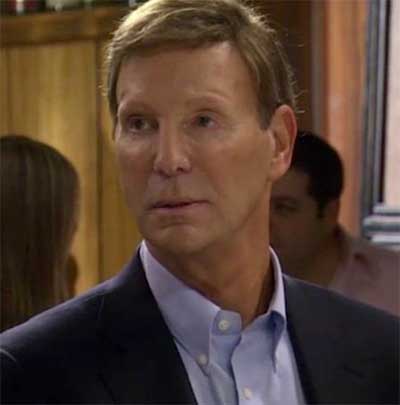 A new audience discovered Bob Einstein in his role as Larry David's nemesis Marty Funkhouser on Curb Your Enthusiasm, a show that allows him demonstrate what long time fans have known for some time - he's one of the best improv comics anywhere with his deadpan delivery and dour expressions.
Here's an excerpt from our talk about his variety shows of the 1970s:
Bob Einstein: We did some great stuff. We did Van Dyke & Company and Redd. I started as head writer of The Smothers Brothers when I was 22. I've been around a while, I'm still alive but barely, I think.

Billy Ingram: That was a great era, the whole variety show era.


Bob Einstein: You know, it really was. It really was. It was interesting, creative, talented television. You know, there were a lot of talented people.

I mean, television scares me now. You used to hear about this 'fifteen minutes of fame' but now it's fifteen months. To turn on my television and see Jon and Kate on the NBC Today show - who gives a shit about these people? And Octomom and the sisters, what have they ever done? I don't want to get started. But anyway, that's why I came back and I did Super Dave because I think it's time for something that's just pure fun.
Bob Einstein goes on to talk about Bizarre, writing with Steve Martin, why Dick Van Dyke's wonderfully funny variety show ended, and then tells a story about Redd Foxx that I had to clip out per his request.
He even gets around to talking about Super Dave's Spike-tacular which aired back on November 17, 2009 on Spike TV, which was the purpose of the call.
Listen to the 8 1/2 minute interview here - Raw Audio!
The Smothers Brothers Show
The Carol Burnett Show
The Carol Burnett Show on DVD