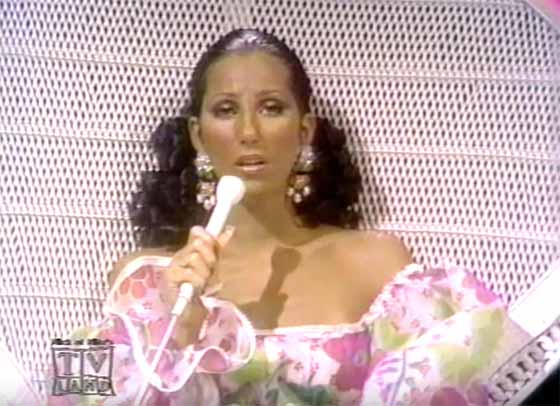 The Outfit Cher HATED (But Wore Anyway)!
This clip from the Cher show (1975-1976) features Cher singing Carol King's 'You've Got A Friend' in a flouncy sun dress, the kind that was so popular with young ladies in the mid-1970s.
Designed by Bob Mackie, just as all of her outfits on the show were, Cher reportedly hated the getup in this video. When asked about it by Vogue, Cher remarked, "You're kidding, right? I don't like this dress and I don't like the hairdo. And I don't like anything about it."
Hey, in a decades long collaboration there have to be a few clunkers, right? Fact is, Mackie designed so many iconic outfits for Cher it would be difficult to catalog them all. "I met Bob when I was 19," Cher told Vogue in 2019. "It was truly love at first sight. Sometimes we don't even have to talk, we just know. We're like two mischievous kids getting into trouble."
As for how Bob Mackie first collaborated with Cher: "I was doing quite a lot of variety television because it was the nearest thing to movie musicals at the time," Mackie told Vogue. "When I met Cher, I don't know, I just thought she was the cutest thing ever, and then I looked at her figure and I mean I thought, Oh, my goodness, she's like a model; she's so beautiful and so unusual. And so that's kind of how it started. The producers didn't know what to do with Cher, and I said, 'She could be anything! She doesn't look like all the blonde girls with the beehive hairdos and the flips that are out here now. She's a whole different kind of a girl, and she could be anything.' She started appearing and wearing, kind of you know, slinky clothes, because her body was perfect and she could wear anything—you could expose practically anything; it was amazing—so we just started doing crazy stuff on her."
Mackie designs are still the rage. He was costume designer for 'The Cher Show' on Broadway for which he was nominated and won the award for Best Costume Design of a Musical at the 73rd Tony Awards in 2019. "Like Ruth Gordon said at the Oscars several years ago," Bob Mackie told the audience that night. "This is very encouraging for an 80-year old. Thank you, thank you so much!"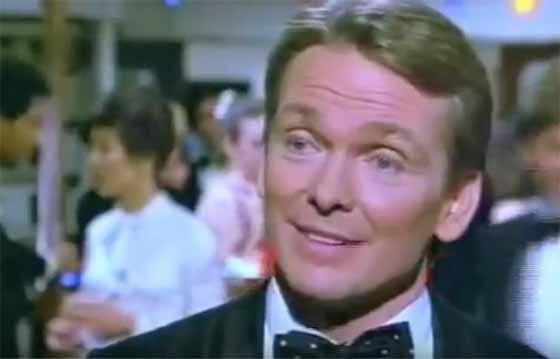 From Bob Mackie's highlight reel - did you know he appeared as himself on Love Boat?!?