TIMMIE ROGERS
by Billy Ingram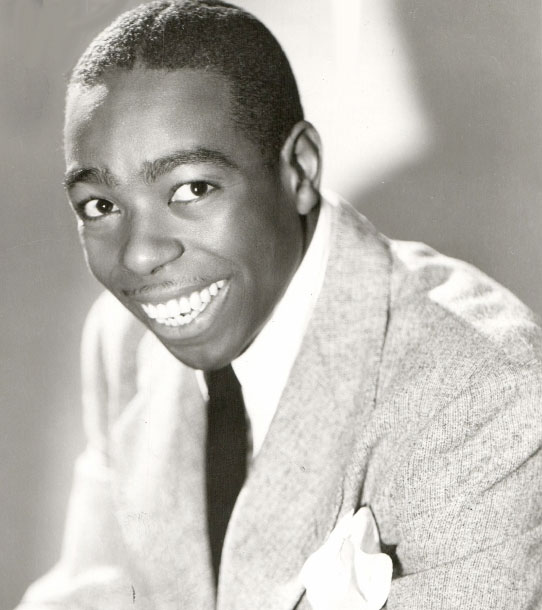 Pionering comic Timmie Rogers came up through vaudeville in the 1940s, credited with being the first black comedian to appear without blackface makeup.
Yes, even the 'negro' comics had to wear blackface back in the day!
I 'discovered' him when he appeared as a guest on a number of TV variety shows in the 1960s & 1970s. Timmie Rogers gained TV popularity as a favorite guest of The Jackie Gleason Show and his summer replacement series for 1968, The Dom DeLuise Show.
In 1969 Jackie Gleasonn 'wrote' an article for Jet magazine about his 12 years performing with Timmie Rogers.
In 1971 Timmie Rogers married Barbara Boyd at the Sands Hotel in Las Vegas with Sammy Davis Jr. as his best man; the two entertainers shared the marquee that February.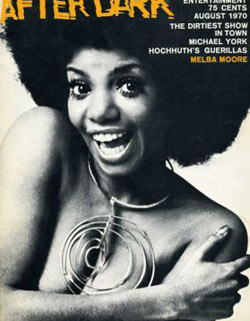 Timmie Rogers was a regular on The Melba Moore Clifton Davis Show, the summer replacement for Carol Burnett's show in 1972.
The set resembled a colorful ghetto apartment building (think Sesame Street only grittier) with the skits and musical numbers taking place in various exposed units, on the steps, and up on the roof. Guests "checking into" the building included the immortal Moms Mabley, Jean Stapleton, and Arte Johnson.
Of course, there was lots of Sonny and Cher style squabbling between the couple and old-school nightclub comedian Timmie Rogers ("Oh Yeeaaah!") gained a forum for his hilarious bits. If I'm not mistaken, this clip is from that series -
Also featured were regulars Liz Torres, Ron Carrey, and Dick Libertini. It was widely reported that CBS was going bring this show back as a mid-season replacement in 1973, but it was not to be.
The couple split soon after but Clifton Davis turned up in a sitcom called That's My Mama in 1974. Melba Moore went on to star in Melba, a sitcom that was cancelled after the first episode in 1986 just as her ex began a long run with Amen that same year.
Here's another of Roger's routines that he did variations on for years - 'Everything's Going Up' from the same show. This is timeless comedy, it works perfectly for today.
You may remember Timmie Rogers from this hilarious bit from Sanford & Son:
His last appearance was on an episode of Martin in 1993.
Timmie Rogers died in 2006. He was a singular, ground-breaking, hilarious entertainer who remains largely forgotten today and that's a real shame.
Norman Scott writes about the legendary comic: I was fortunate to have spent a few years hanging out with Timmie Rogers, where he would hold court at "Frank n Hanks" on Western between 5th and 6th in Los Angeles. He was quite old.... as he was fond to say "How old am I? I'm older then pussy"... His father was a chef on ships... came to America (I believe from West Africa originally)... and was a successful chef here. Timmie came up with Sammy Davis Jr. (there is a picture of Mr. Davis and Mr Rogers at Hank n Franks)... He did start in Vaudeville... as a dancer. Then he moved to comedy and song writing. He told me that he owned the publishing rights to the songs that he wrote (including songs for Nat King Cole among others)...
I know that he was proud of his place as a groundbreaker in entertainment. He was a black entertainer who never backed down. I think that the death of his wife a few years before I met him left him quite lonely. He was truly a great man.
---
1978 commercial with Timmie Rogers & Sammy Davis, Jr.
Timmie Rogers' place in Black History:
A great comedian and a great American!