HEE HAW
Don't ask me what possessed me to Netflix the Hee Haw 10th anniversary show; it's not that good, even by my lowbrow standards. If you never saw Hee Haw, here's a typical joke:
Farmer: "Grandpa, did I see you holding your pigs up to the tree one at a time so they could eat the apples off the branches?"
Grandpa: "Uh-Huh."
Farmer: "Well, doncha' think that's an awful a waste of time?"
Grandpa: "Well, what's time to a pig?"
I had to admit this bit was interesting:
Hee Haw regular Archie Campbell did have a funny routine - 'That's Good, That's Bad' - here's an audio recording of his classic comedy act:
God, what next, funny moments from Mama's Family? (No, there really were some!)
/ / / Classic TV Blog / / / TV Shows on DVD / / TV on BLU-RAY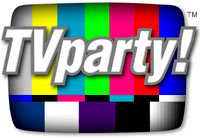 HEE HAW
TELEVISION FOREVER - TV Shows on DVD Reviews,
DVD releases you might have missed!
Auto huren makes it possible to compare all car rental companies all over the world!
Compare the top sellers of Instagram followers on Buy instagram followers reviews!
An overwiew of guides and gutscheincode with the best tips and tricks to save money! on Ebookers.
TV on DVD/ /Holiday Specials on DVD
TV Commercials on DVD