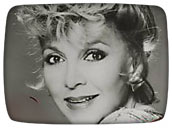 REMEMBERING BEVERLY
GARLAND AND TV'S "DECOY"
by Cary O'Dell

Like many a TV watcher, the news of the passing of Beverly Garland, at age 82 in Los Angeles, hit me in the solar plexus. Garland has, for so, so long, been such an omnipresent vision, such a complete constant on our small screens that it is utterly unimaginable to think of television without her. Thankfully, of course, due to the miracle of reruns, we won't have to.

Still, there's no getting around the fact that a true, resilient talent has left us, one who was not only beloved but truly important in annals of television history for her pioneering performance as police woman Casey Jones on the 1955 syndicated series "Decoy."

Long before "Christie Love" and Angie Dickinson's "Police Woman," long before the fanfare of "Cagney and Lacey," and the advent of so many modern day no-nonsense female cops (I'm thinking of Mariska Hargitay on "Law & Order: SVU," among others), Officer Jones walked the beat, went undercover and collared a long, surly set of perps. And she did so without playing cute, coy or dumb; she did it by just being a cop. All the female "flat-foots" who have come in her wake owe her a debt.
In fact, to Beverly Garland, for so capably enacting one of the most empowering, notable and unsung heroines in the history of the television medium, we all owe a debt of gratitude.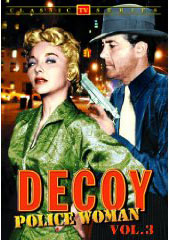 Produced for one season of 39 episodes and syndicated in 1955, "Decoy," the half-hour adventures of New York police woman Casey Jones, was one of TV's first dramas to have a solo female character in the lead (Gail Davis as "Annie Oakely" proceeded her, as did Anna May Wong in "The Gallery of Madame Lui-Tsong" and Betty Furness in "Byline," among others).

Conceived, like Jack Webb's "Dragnet," as a tribute to real-life American police officers, specifically police women, "Decoy" owes much of its structure to Webb's legendary series which had debuted five years earlier. Not only was each episode supposedly based upon the real-life crime files of the NYPD, but the series lead character, like "Dragnet's" Joe Friday, provided voiceover narration for most episodes and even, occasionally, broke the "forth wall" of television, giving this lead character a uniquely powerful and authoritative presence.

Furthermore, as with "Dragnet," the personal life and history of the lead character in this series was a non issue. We never knew more than "just the facts" about Joe Friday's past and personal life and such was the case with Casey Jones. Throughout "Decoy's" 39 filmed episodes there are only a few hints of how Casey came to her vocation and there was next to nothing included in the series about her personal life. In fact, actress Beverly Garland, star of the show, can only even remember ever playing one scene for the series that was set in Casey's apartment and even that was just a simple telephone conversation played with minimal scenery and no other actors.

Unlike "Dragnet" however, "Decoy's" lead Casey Jones, as a character written and played, brought a far greater compassion and humanity (what would once have been called a "woman's touch") to her policing than Joe Friday, with his bare bones demeanor, ever did.The black and whiteness of good and evil, of legal and illegal, so easily discerned by Friday or by Elliot Ness on "The Untouchables" was far less clean cut on "Decoy." Officer Jones frequently found herself less than thrilled at an episode's close as she wrestled with the moral issues at hand and frequently felt sympathy for the guilty as well as for the victimized. In the series pilot, Officer Jones is seen making the arrest of a woman, a near rape victim who killed her attacker in order to get away, and walking the woman out to the waiting police car, her arms around her. When did Joe Friday ever do that?

Additionally the series also had the gumption to take on many so-called "women's issues," certainly something that no other police program of the era could effectively claim. During "Decoy's" run, the series addressed such topics as: unplanned pregnancy, attempted rape, and, in its own way, feminist sisterhood. In the episode "First Arrest" (the second to last episode shot), Jones, five years on the force, relates the story of her first undercover assignment to a fellow police woman just starting on the force. It is an image of supportive female partnership years before the teamwork and mutuality of Chris Cagney and Mary Beth Lacey.

But the tough subjects that the series chose to deal with were not all female-specific. Rather, they crossed all gender, race and economic strata. In the episode "Death Watch," there's a sensitive portrayal of a brain damaged adult; in another, "Bullet of Hate," we see an insightful treatment of a child abuse victim now trying to cope as an adult man; in "Dream Fix," Jones attempts to help, and understand, a drug addicted young debutante whose dependency is treated without shame or sugar coating, and in "Scapegoat," Casey must come to the aid of a distraught mother who is considering murdering her son because he was born mentally retarded and is now ostracized from the woman's family. This episode ends in a climatic scene on a city bridge where Casey consoles, cajoles, and eventually taunts the woman into reconsidering. It is a scene of such power and suspense it could easily fit in today into any episode of "Law & Order" or any other primetime cop drama.

But "Decoy" never fell into any heavy-handed lecturing about politics and morals, and neither did its lead character. In an episode titled "Dark Corridor," Casey is sent deep undercover into a women's prison. She will pose as an inmate; only the warden will know her true identity. As the warden tells her of the importance and complexity of her role "on the inside," Casey cuts him off briskly, "I'm a policewoman, not a sociologist. You just tell me where to report."

Though the series was called "Decoy," Officer Jones was seldom asked to act in a decoy capacity. Rather, she was always the center of the action and 90% of the time she worked completely alone.

In playing a police woman who was sometimes pounding the beat but most often undercover was an actress' field day and star Garland was more than up to the challenge. One week she would be a "plain clothesman," the next she would be "doing time" in a women's prison playing a tough inmate without a trace sentiment or hesitation. Later, in another episode, she's a nurse; after that, a dancer in a carnival. Garland's work in the series is timeless and stunning, it turns on a dime, going from astute, observing police officer to hardened gun moll in slight seconds. It's practically a real life crime that Garland was not Emmy-nominated (or Emmy winning) for her performance.

As a series, "Decoy," took its look, gritty realism and responsibility to real-life police women seriously. (The show even employed a former NY police woman to act as a technical advisor on the show.) This commitment to purpose was hammered home at the conclusion of the pilot episode of "Decoy" where actress Garland, in character as Casey, breaks the fourth wall and addresses the camera, that is, us, directly. Her speech set the tone for the upcoming no-fluff approach to the series:

"Remember [police woman] Jean, the girl I talked to? She has a degree from the University of Southern California. She's a fully qualified chemist. Edna was a nurse. Marion was a social worker. I studied... believe it or not, to be a ballet dancer. Down the line you name it and we've done it. Today, tomorrow, next week, we'll pose as hostesses, society girls, models, anything and everything the department asks us to be. There are two-hundred and forty-nine of us in the department. We carry two thing in common wherever we go: a shield--called a "potsie"--and a .32 revolver. We're New York's finest. We're policewomen."



Though "Decoy" was produced for only one season, it was heavily syndicated for years afterward under the title "Policewoman Decoy." Even then, it frequently ranked in the top ten of off-network series. In either form, the series seemed to have an impact even though it's little remembered today.
Beverly Garland has said, "[T]hroughout my life, I've had ten or twenty women come up to me and tell me that they saw me on 'Decoy' and because of it they became a policewoman."
---
From the first episode of Decoy: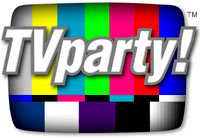 TV on DVD - Hard-to-find classic TVshows on DVD here!