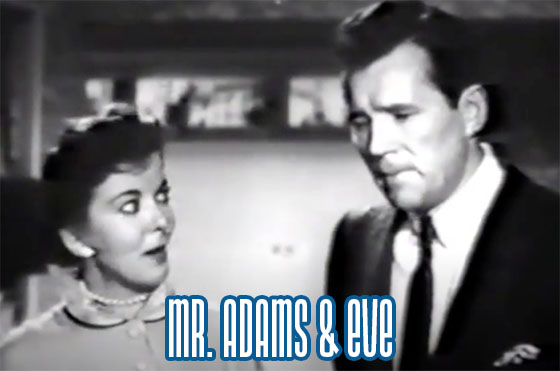 by Billy Ingram

Mr. Adams and Eve
January 1957 - September 1958 / CBS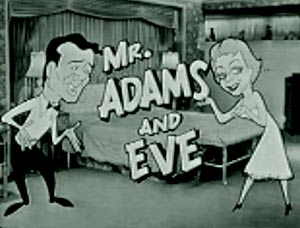 As a film actress, Ida Lupino was known as the "Queen of the B's" and "the poor man's Bette Davis". But she was much more than that and she wanted creative control to shape her own film projects to prove it. This was at a time when only a couple of women had ever directed a motion picture and few women were taken seriously at all in the business.
While continuing to play the sultry roles the studios offered her, Lupino began writing, producing, directing and starring in films for her own production company in 1948. These noir films are well-regarded today, tackling issues that Hollywood wouldn't - like unwed mothers and rape.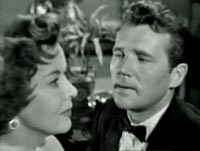 In 1951, Ida Lupino married her co-star (from 1949's 'Woman in Hiding') Howard Duff. The next year she embarked on a new career in the fledgeling television industry, at first as an actress on dramatic anthology programs like 'Four Star Theater'.
By 1955, Lupino was directing TV series episodes, eventually directing dozens of programs over the next fifteen years - shows like Alfred Hitchcock Presents, Donna Reed Show, Gilligan's Island, The Ghost and Mrs. Muir, The Twilight Zone, The Untouchables and The Fugitive.
In 1957, Lupino stopped making movies and teamed with her husband Howard Duff to star in a novel sitcom, Mr. Adams and Eve, the everyday story of a movie star couple living in Beverly Hills. Lupino wanted the show to have a ring of truth to it, exagerated slightly for comic effect.
The result was a hilarious and stylish sitcom, a wonderful send-up of Hollywood in the Fifties - that golden time when women were are dolled up with no place to go.
Poor man's Bette Davis?
Ida Lupino spoofed that notion with a Bette Davis sound-alike as an unseen Academy Award presenter...
'Howard Adams' and his wife 'Eve Drake' are sheltered celebrities, and the show follows their awkward attempts to relate to real life as they see it - dealing with agents, outlandish productions, directors and studio heads. The supporting cast featured Hayden Rorke ('I Dream Of Jeannie') as their manager, Alan Reed ('The Flintstones') as the studio head and Olive Carey as sassy live-in maid Elsie.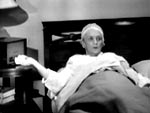 Olive Carey was excellent in her role as the sarcastic live-in housekeeper who ran the Drake household. In real life, Olive was married to cowboy star Harry Carey & is the mother of Harry Carey, Jr (from Spin & Marty). She only appeared in one other TV program as a regular, the 1960 syndicated series 'Lock-Up'.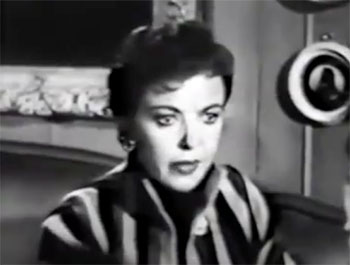 Despite a brilliant cast, stylish art direction and clever scripts (many by Sol Saks), Mr. Adams and Eve made it through only two seasons on CBS. Maybe the show was too "inside" for fifties' audiences. Few TV shows have ever centered around the entertainment industry and the ones that did generally failed (ie: 1969's Bracken's World).
Howard Duff went on to become a regular on a number of series, including three years on Felony Squad and one year stints on Flamingo Road, Knots Landing and Dallas. He died in 1990.
After the series cancellation, Ida Lupino made memorable guest appearances on a wide variety of programs, including roles on Alias Smith and Jones, Batman and The Wild, Wild West. She also returned to making motion pictures in 1966.
Ida Lupino retired in 1978 at the age of 60. She died due to a stroke on August 3, 1995 at age 77.
Jeff Vilencia writes: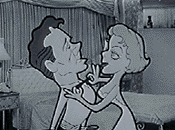 "It sure would be cool to see more Mr. Adams & Eve!
"One day I got a phone call from the office of Fredrick DeCorva (producer at the time of the Carson 'Tonight Show'). A few weeks earlier I sent him a VHS copy of 'Mr. Adams and Eve' (he produced the series). He wanted to thank me, and to talk about that show! He says the two season negatives are in legal problems in somebody's estate, which is why the show has not been seen for years in syndication. He also sent me an 8x10 autograph photo, which was cool.
"The other people who have a video copy of that film is the Museum Of Broadcasting in NYC. I made them a video master in 1986, UCLA now has the original reel of film, which I gave them. One day DeCorva's office calls me, and asks if I would be so kind to phone the American Cinematheque, they were doing a special tribute to Ida Lupino.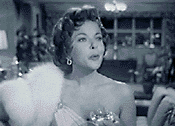 "Cool, I call them, they want to use the episode along with the one Twilight Zone that Ida Lupino was in. They had contacted CBS and the network told them they couldn't locate a copy of Mr Adams & Eve, so I shipped them a copy!
"They have the tribute, and a week later the CBS legal department calls me, and they ask if I was the one who "licensed" the show to them to use? Having worked in this stupid biz, I was keen on wordings, I said, "No" I let them use my private copy. I don't own the rights to the show. There was no money etc - etc - etc! They asked how I got a copy of the show? I told them, back in the 70's when I was in high school, I knew people who worked in television film exchange and the print was a discard. They asked me if I had the rest of the 2 seasons? I said no, just this one episode.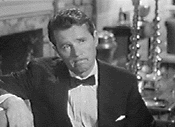 "As it turns out, they couldn't even find the 35mm film negatives to the series! I don't know to this day if they ever found them. Just like 'The Goldbergs' shows, nobody knows what happened to the 35mm film negatives.
"So the history of Hollywood Television seems to have gone the same way as the old movies in the 20's - lost, thrown away, misplaced."