'TVparty is hands down the best site on the Web for classic TV.'
- Discovery Channel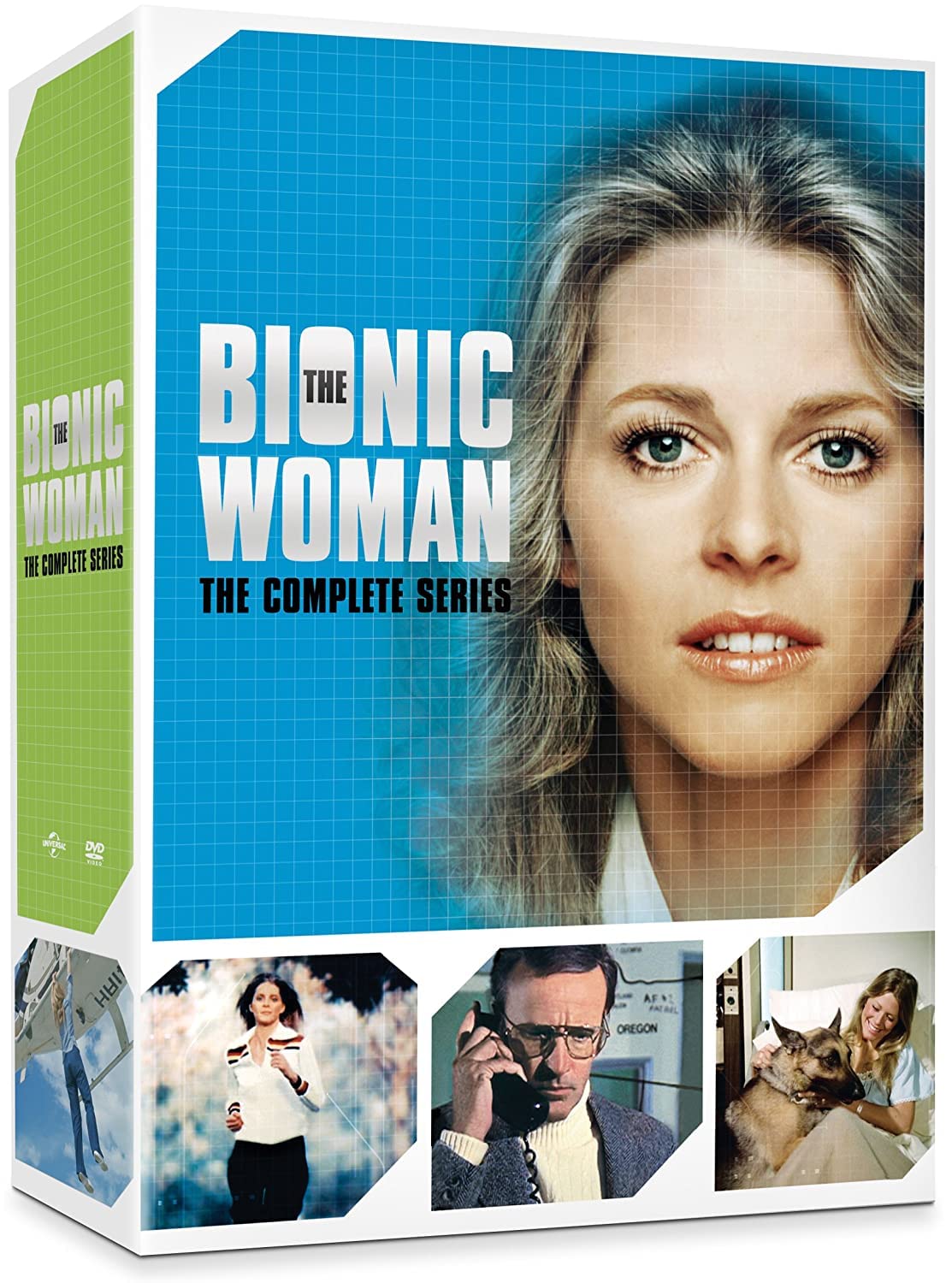 Classic TV
shows on DVD


by Cary O'Dell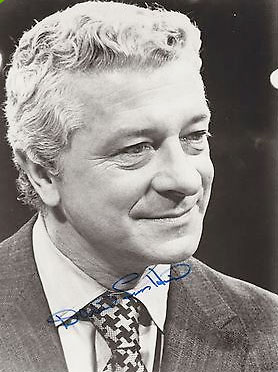 David Susskind is one of TV's most sadly, frustratingly forgotten pioneers. Equals to him like Norman Lear, Mike Wallace, Rod Serling, and Phil Donahue are regularly recalled and celebrated. But Susskind often remains in shadow.
For decades his name was synonymous with quality television (back when that still meant something). Along with producing acclaimed network series like "Mr. Broadway" and the hard-hitting drama "East Side/West Side," Susskind and his company also oversaw the production of such esteemed made-for-TV productions as "All Creatures Great and Small," "The Norman Conquests," "Crises at Central High," "The Bunker," the 1962 version of "Requiem for a Heavyweight," and the miniseries "Eleanor and Franklin."
Before even these, Susskind and his Talent Associates production company was one of the leading purveyors of some of early TV's most distinguished anthology series including "The DuPont Show of the Month" and "The Armstrong Circle Theatre." Along with his works for the small screen, Susskind also brought his talents to theatrical films. Some of the films he and his company produced: "Alice Doesn't Live Here Anymore," "A Raisin in the Sun," and "All the Way Home."
If the name "David Susskind" is remembered today, though, it is most commonly associated with the eponymous talk show that he hosted and which aired nationally from 1958 to 1986. Originally titled "Open End," as the show had no predetermined end time and could run on for hours if the host (Susskind) felt the conversation was worthy, the show switched its name to "The David Susskind Show" in 1966. By this time, the program was also being syndicated throughout the country. Though originally all sorts of stations carried it, with time it became a popular weekly staple of most PBS stations around the nation.
From the standpoint of today, "The David Susskind Show" was pretty low tech; there was nothing fancy here. A platform sat centered in a largely bare TV studio. Plainly visible above were a series of low-hanging kleg lights. A small group of swivel chairs were set on the platform, arranged in a semi-circle that faced towards the cameras. Susskind's seat was always the one in the middle. A low table sat in front. On it, were ashtrays, necessary for the often chain smoking guests. (The host was known to light up from time to time, too.) There was no studio audience, thereby creating a space that was largely discussion-rich and judgment free. By and large, what Charlie Rose is doing on PBS today, David Susskind did for decades before.
Susskind and his show never shied away from controversy. It is what Susskind considered to be the role of television--to illuminate, inform. His commitment to quality, often high-brow product often set him at odds with much of what else was coming out of Hollywood and off of television during the era.
Certainly, throughout the 28 years that his talk show was on the air, Susskind and his long-time producer Jean Kennedy strove for topical and resonating issues and provocative guests. His was one of the first shows on American television to showcase American's with objections to the Vietnam War. In 1963, two weeks before delivering his historic "I Have a Dream" speech, Martin Luther King sat down for a two-hour interview with Susskind that aired as part of the "Open End" series. Earlier, Susskind got one of the great "gets" of the century when he arranged for a one-on-one interview with Soviet premier Nikita Khruschev. That interview aired in October 1960.
Other notable names that sat across from Susskind at one time or another included Robert Kennedy, Truman Capote, Norman Mailer, Germaine Greer, Studs Terkel, Vartan Gregorian, Ed Koch, Milton Berle, Gore Vidal, and Norman Parkinson.
Susskind (born in Manhattan in 1920) was a New Yorker through and through and his weekly line-up of guests and topics often reflected his East Coast roots and mindset. He devoted installments of his show to the Broadway theatre scene to the literati, to New York fashion, to NY's "underground film" culture of the 1960's (a rowdy gathering of many of Andy Warhol's Factory-made "superstars" appeared just one) and then there was the 1970's installment on Plato's Retreat, New York City's infamous "swingers" nightclub.
But, that said, Susskind's scope was certainly national and global. He presented on television one of the first respectful examinations of homosexuality. Though grafted with the unfortunate title "Homosexuality: Sickness or Perversion," the resulting 1967 episode, featuring Dick Leitsch, then president of the New York Mattachine Society and two psychiatrists, was, nevertheless, a thoughtful and restrained discussion. Susskind would later devote hours to transsexuals, the parents of homosexuals and, in 1985, an hour-long episode titled "The AIDS Scare" was broadcast.
Over the years, there were many memorable Susskind installments.
In 1973, Susskind sat down for a one-on-one discussion with a man who appeared on the air in a mask. Known only as "Joey, the Mafia Hitman," "Joey" was the author of a just-published memoir. He spoke bluntly about his life in organized crime and about the dozens of lives he had coldly snuffed out over the years as part of his daily, for-hire job.
Later topics of "The David Susskind Show" included: a 1972 discussion of breast cancer; a 1982 chat with four US congressmen who had just lost reelection; a 1971 show titled "It's Hell Being a Cop"; a 1983 talk on the right to die; and a 1984 discussion with a group of Vietnam veterans. All in all, they are discussions that, today, would never see the light of day, certainly not on most syndicated talk shows, perhaps not even on PBS.
Susskind could though be more light-hearted though. One of his most well-remembered episodes aired in November, 1970. Titled "How to Be a Jewish Son," the show featured Mel Brooks, David Steinberg, George Segal, Larry Goldberg, Stan Berman, and Dan Greenburg. In his superlative biography of Susskind, author Stephen Battaglio calls the "Jewish Son" episode a "joyride powered by a relentless, unpredictable Brooks." Though somewhat controversial at the time, "Jewish Son" has since gone on to be recognized as not only one of Susskind's greatest hours but a classic installment in the history of talk television.
Earlier, in 1965, Susskind sat down for a talk with another funny man, Jerry Lewis. Though the resulting conversation was less free-wheeling than the chat with Brooks and company, the episode proved to be deeply memorable, an insightful look into a complicated and comedic mind.
The majority of Susskind's show were made and aired long before the advent of VCR's. And though PBS stations around the country reaired many episodes even after the program ceased original production in 1986 (Susskind himself passed way the following year), the majority of Susskind's most important talk show installments have not been seen for decades. Some episodes are available via stock footage provider Historic Films or via Hulu; a handful are now also out on DVD and a scattershot more can be found—for now—on Youtube. For a time in the early 2000's, Fox News was dipping into the Susskind vaults and re-airing shortened episodes for weekend airing. Titled "That Was TV!," this nostalgic, sociological trip down memory lane was hosted by Paula Zahn.
Despite this accessibly however, the overwhelming majority of the Susskind talk show collection remains on ancient 2" videotape masters and are housed at the television archives of the University of Southern California. They remain a treasure chest waiting to be reopened.
---
1950's TV Shows / Fess Parker & Davy Crockett / First Sitcom Couple To Share A Bed / Jack Benny Program / Highway Patrol / Betty Hutton Show / 1952 Olympics Telethon / Amos 'n' Andy / Little Rascals & Our Gang / Howdy Doody / The First Batman Movie From 1943 / Who Was the REAL Aunt Jemima? / Freedomland USA / John Wayne Won Lassie in a Poker Game! / Lucy's Sitcom Before I Love Lucy / The Lone Ranger / It's Always Jan / 1950s Shows I NEED To See / Jack Lemmon & Billy Wilder on Marilyn Monroe / So This Is Hollywood / Audrey Meadows Refused To Do This For Jackie Gleason / When Jerry Lewis Ceased To Be Funny / The Plainclothesman / Buck Rogers in the 25th Century / Remembering Tony Dow / First Solo Female Series / Kuda Bux / Was the 1959 Santa Claus Movie Too Christian?!? / When Judy Garland's Daughters First Saw The Wizard of Oz / TV During WWII / Top Ten TV Shows 1950s / Jack Larson's Suprising Life As Superman's Jimmy Olsen in the 1950s / Judy Garland's 2nd TV Special and Las Vegas Debut / Early Network News Broadcasts / Lost Desilu Sitcom: Those Whiting Girls / Lost Superboy Pilot / The Shadow 1954 Pilot / KTLA News / / Kid Show Pioneer Herb Sheldon / Aline Saarinen / Tribute to Sandy Becker / The Adventures of Dr. Fu Manchu / / O.Henry Playhouse / NYC's First Bozo Bill Britten / The Magical Land of Alakazam! / 1950s and 60s Bloopers / TV's First Working Woman / Cannonball - 1950s Trucking Drama / Sonny Fox Kid Shows / Lauren Bacall on Bette Davis / Sunset Boulevard Explained / Abbott & Costello TV Show / The Three Stooges: The Where They Were / The First 'Black' Show - Beulah / Women on TV in the 1950s / The Today Show / Hey Jeannie / The Jeannie Carson Show / TV's First Educator Paul Tripp / Ernie Kovacs / Soap Opera Miss Susan / Adventures of Superman Lost Episode / Bette Davis vs Ronald Reagan / Captain Z-Ro / Obscure Actress Mary Castle / Serious 1950s TV shows / Remembering David Susskind / TV's First Rerun Series / The Ken Murray Budweiser Show / Saturday Morning Serials / Two Variety Shows of the Fifties / Game Shows of the Fifties /1950's TV Wrestling / Greensboro's Soda Pop History / Mr. Adams and Eve / TV's First Star / Oh Susanna! the Gale Storm Show / Bob Hastings / TV's First Star / History of the Laugh Track / The First Interactive Video Game / Designing Winky-Dink / Buffalo Bob Smith / The McKimson Brothers & Animation / Interview with a Show Business Legend / The Soundies / Snaders Telescriptions / Steve Allen Interviewed / Racket Squad / December Bride / The Big Show / Beverly Garland & Decoy / Richard Crenna & The Real McCoys / Roger Muir / Noel Coward's 1955 TV Special / Jon Provost Interview / 1950's TV Shows on DVD / Oh Susanna! The Gale Storm Show / 1950's Old Time TV Thanksgiving / Outrageous 1950's Commercial! / The Real Superman? / Mickey Mouse Club's Cheryl / Gale Storm / Captain Allen Swift / NYC's St. Patrick's Day Parade Telecasts / Julie London / The Goldbergs / 1950's Female Singers / The Dead End Kids / Bowery Boys / Fred Allen / Ed Wynn / Mr. Belvedere Movies / Art Linkletter / The Bickersons / Marty & Live TV / George Gobel & Red Buttons / Barbara Billingsley / Billy Gray Interview / Abbott & Costello Show / The Honeymooners / Three Stooges' Joe Besser / Whirlybirds / Burns & Allen Show
David Susskind
Amazon Prime - unlimited streaming
of your fave TV shows and movies!
Get your FREE 30 Day Trial!
PR4 & PR5 Pages for Advertising