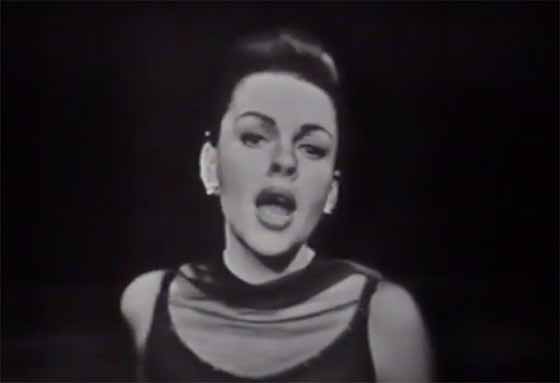 Judy Garland's Second TV Special and Las Vegas Debut
Judy Garland's second CBS TV special, The Judy Garland Show, appeared on The General Electric Theatre airing April 8, 1956 as a 30-minute live telecast with the performer front and center, in concert.
Judy's second album for Capitol Records was released in conjunction with this TV special. All the songs Judy sang on this special were recorded in a studio for the album "Judy", peaking at #17 on Billboard's Best Selling Pop Albums chart it was in the Top 40 for five weeks.
THE TRACK LIST:
Come Rain Or Come Shine
Just Imagine
I Feel A Song Coming On
Last Night When We Were Young
Life Is Just A Bowl Of Cherries
April Showers
Maybe I'll Come Back
Dirty Hands, Dirty Face
Memories Of You
Any Place I Hang My Hat Is Home
That summer, Judy made her Las Vegas debut as the highest paid performer to play the strip up to that time. Thousands had to be turned away from these sold-out performances which earned her more glowing notices.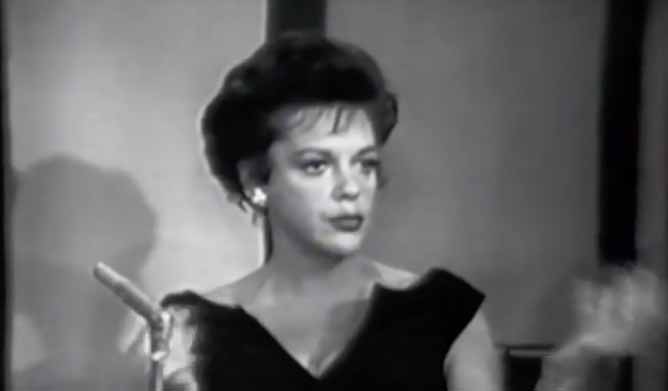 When Judy Garland appeared in Las Vegas years later, in 1962, she consented to an interview backstage at the Sahara and chatted about her life and musical daughters Liza Minnelli and Lorna Luft. She sounds pretty drunk here…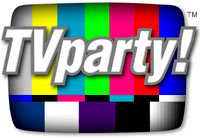 Judy Garland: Would you like to do something with me?
Joe Bushkin: That's something I wanted to do all my life. What'll it be?
Judy Garland: Oh, I don't know... What about the thing we rehearsed?
Joe Bushkin: Oh, that's a relief!