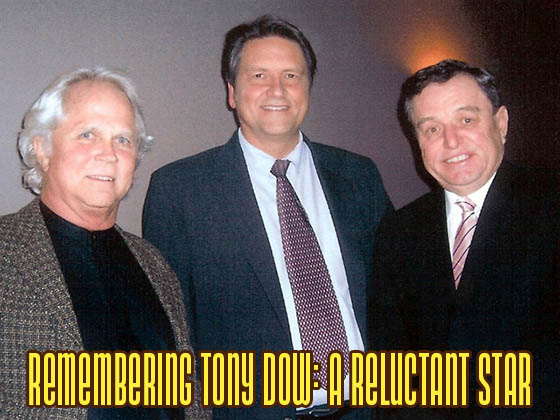 by Jim Longworth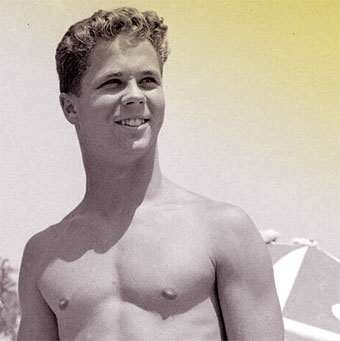 Most of us have a special place in our home where we display pictures of our family. For me that special place is a credenza that features framed photos of my wife Pam, my sister, our parents, and my two make-believe brothers, Tony Dow and Jerry Mathers.
From 1957 to 1963, Jerry and Tony played brothers Theodore and Wally Cleaver on "Leave it to Beaver", a sitcom about the adventures of two siblings growing up in middle America. In later years, some revisionist media pundits would criticize the show as having painted an unrealistically positive picture of family life, but to millions of boys growing up in the 1950s and '60's, the Cleaver household was a great place to visit every week.
This Fall, "Leave it to Beaver" will celebrate its 65th anniversary, and it's also the anniversary of when Jerry and Tony's lifelong friendship began. Jerry told me that despite their age difference, "We became friends right off the bat. Between takes Tony would always toss football or throw baseball with me." The two boys had also come from different backgrounds. Unlike his "brother" Jerry Mathers who had been a child actor long before "Leave it to Beaver", Tony had been a junior Olympic diving champion with absolutely no desire to be on camera. Once cast as Wally, though, Tony became one of TV's first teenage heart throbs. Yet despite all the fame and adulation that the show brought him, Tony remained a reluctant star with a non-existent ego.
After the show ended, both men continued acting, but Tony preferred to make his mark behind and away from the cameras, first as a director, then as a master sculptor, the latter giving him an escape from his earlier bouts of depression. Tony's burl wood sculptures are world famous, and one of them was even displayed in the Louvre. Pam and I were fortunate enough to attend one of his one-man shows, and later visit with him and his lovely wife Lauren at their home in Topanga. We stayed in touch over the years by phone and email, and one of my favorite correspondences is a photo of Tony, Lauren, and their dog Brodie, with a note that said, "Hello Pam and Jim. We loved getting to know you and hope our paths cross again in the future".
Unfortunately, the future wasn't as long as I had hoped it would be. During the pandemic, Tony fought off both pneumonia and liver cancer. The latter took him from us on July 27. Tony Dow was 77.
I first met Tony and Jerry back in May of 2008 when I was asked to produce and moderate "A Mothers Day Salute to TV Moms" for the Television Academy in North Hollywood. Barbara Billingsley who played the boy's Mother on "Leave it to Beaver" was scheduled to be on the panel with other iconic TV Moms, but she was hospitalized just prior to the event, and was unable to attend. That's when I invited Jerry and Tony to attend on her behalf, and say a few words about what Barbara meant to them.
Keep in mind that, prior to my introducing the Cleaver boys, the stage was already filled with dozens of A-list stars, including Cloris Leachman and Diahann Carroll, each of whom had received an enthusiastic welcome from the capacity crowd. But in all my years of producing and moderating special events, I've never witnessed a bigger standing ovation than the one that Tony and Jerry received when I brought them up on stage. I guess it wasn't just me who had wanted to be their make-believe brother.
The following year during our visit to the Dow's home, Pam and I were first struck by the natural beauty of their hide-away estate. It is a garden spot surrounded by the hills of Topanga Canyon, where Tony would hunt for pieces of burl wood which he formed into bronze masterpieces at his workshop. Inside the house we were treated to lunch and a front row seat to one of Hollywood's great romances which began 42 years ago. Tony and Lauren's love for each other was real and deep, and everlasting. The day after Tony died, Lauren told me, "It's hard to lose your best friend."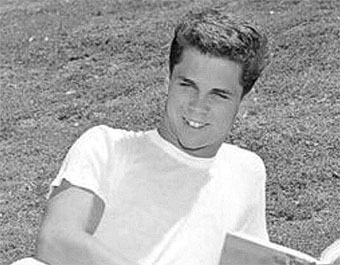 Not surprisingly, during their four decades together, Tony preferred spending time at home with Lauren to the glitz of Hollywood red carpets, so I was particularly excited when he let me coax him into appearing on stage that special night in 2008.
Honestly, though, I don't think Tony appreciated what he meant to millions of people, and he seemed genuinely surprised by the grand ovation that he and Jerry received at the "TV Moms" event. I wasn't surprised, though. That's just the kind of humble guy my make-believe big brother was, and I miss him. Gee Wally, why'd you have to go and leave us so soon?