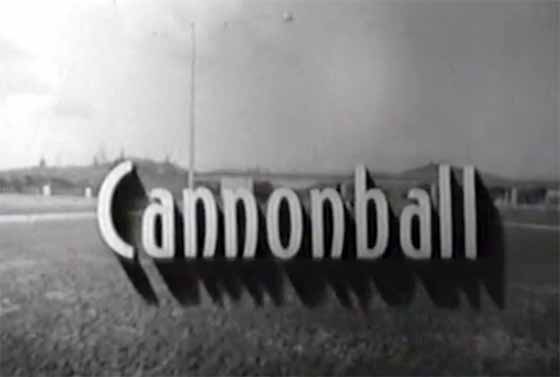 Cannonball - 1950s Trucking TV Show
Cannonball, like Highway Patrol and Sea Hunt, was a syndicated half hour drama. Produced in Toronto, airing on local stations in the US and Canada, the series followed a couple of long haul truckers, Mike Malone and his protege Jerry Austin, who inevitably run into some adventure or another when they aren't helping someone out who's experiencing a life crisis.
The two main protagonists were played by Paul Birch and William Campbell.
The primary truck used in the series was donated by GM Canada in exchange for promotional considerations. The terminal seen most often was Kingsway Transport in Toronto. The great thing about shows like Cannonball is that they were shot on location, giving us a glimpse of what life - and the highways - looked like both in Canada and the United States in the fifties.
The series actually had a finale episode, is it the first ever? When Jerry Austin has an opportunity to finish college, Mike Malone fakes an illness (tunnel vision) and announces he's retiring from trucking in order to ensure his partner gets that education. There were 39 episodes total, all in black-and-white.
The truck used in Cannonball, a GMC Model 950 COE (cab-over engine) diesel tractor, was sold after the production ended to Stone Cartage in Toronto.
Cannonball episode entitled 'Small Cargo'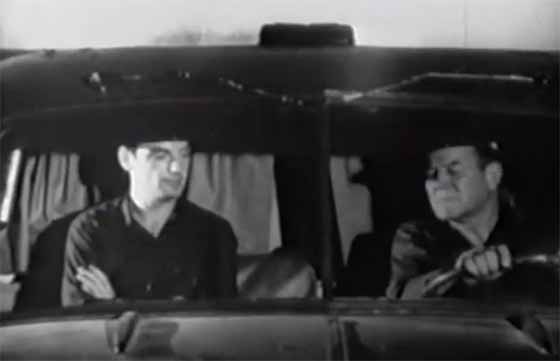 Cannonball Cast:
Paul Birch as Cannonball Mike Malone
William Campbell as Jerry Austin
Beth Lockerbie as Mary Malone
Beth Morris as Ginny Malone
Steve Barringer as Butch Malone
Howard Milsom as Harry Butler