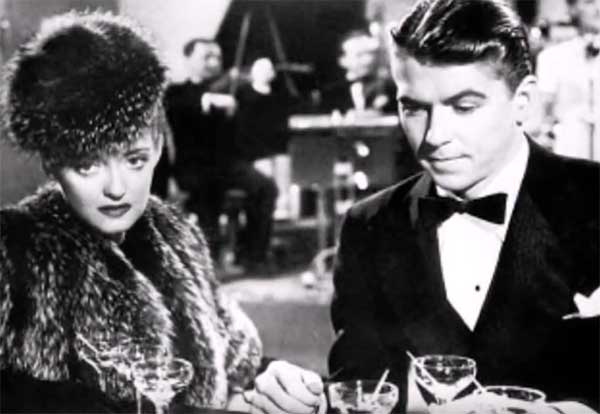 Bette Davis vs Ronald Reagan
"I do not wish to be told what to do!" – Bette Davis
In interviews given over nearly two decades, legendary movie actress Bette Davis shares her opinions and thoughts about her 'Dark Victory' costar Ronald Reagan both as an actor and American President, whom she called 'Little Ronnie Reagan.'
Bette Davis was no fan of Ronald Reagan, this was because of his stint as President of the Screen Actor's Guild.
In 1947, Ronald Reagan was elected president of the Screen Actors Guild for the first of five consecutive terms. That same year, he testified as a friendly witness before the House Committee on Un-American Activities that resulted in the blacklisting of several directors and writers that were thought to have Communist Party ties.

"Well before he led this nation, Ronald Reagan led the Screen Actors Guild during its first three strikes," former Labor Secretary Alexander Acosta said during remarks at the Ronald Reagan Presidential Library in Simi Valley, California. "As President of the Screen Actors Guild, President Reagan negotiated never-before-seen concessions for SAG members, which included residual payments and health and pension benefits."
That was true, and that was good as far as it went, but it also meant actors would revive no residuals for their work in motion pictures made before the 196os.
For actors of Bette Davis' era, that was most of their careers!
Bette could be catty, in fact she was known for it. "I used to think of him as 'little Ronnie Reagan'", Bette Davis remarked. "Not because he was short, he wasn't, he was tall and well-built. The 'little' was for his acting talent." In one of her 2 autobiographies, Davis called Ronald Reagan "Dull."
Her philosophy? "It's better to be hated for who you are, than to be loved for someone you're not. It's a sign of your worth sometimes, if you're hated by the right people."
While we're on the subject, here's Don Rickles roasting Ronald Reagan.


1950's TV Shows / Fess Parker & Davy Crockett / First Sitcom Couple To Share A Bed / Jack Benny Program / Highway Patrol / Betty Hutton Show / 1952 Olympics Telethon / Amos 'n' Andy / Little Rascals & Our Gang / Howdy Doody / The First Batman Movie From 1943 / Who Was the REAL Aunt Jemima? / Freedomland USA / John Wayne Won Lassie in a Poker Game! / Lucy's Sitcom Before I Love Lucy / The Lone Ranger / It's Always Jan / 1950s Shows I NEED To See / Jack Lemmon & Billy Wilder on Marilyn Monroe / So This Is Hollywood / Audrey Meadows Refused To Do This For Jackie Gleason / When Jerry Lewis Ceased To Be Funny / The Plainclothesman / Buck Rogers in the 25th Century / Remembering Tony Dow / First Solo Female Series / Kuda Bux / Was the 1959 Santa Claus Movie Too Christian?!? / When Judy Garland's Daughters First Saw The Wizard of Oz / TV During WWII / Top Ten TV Shows 1950s / Jack Larson's Suprising Life As Superman's Jimmy Olsen in the 1950s / Judy Garland's 2nd TV Special and Las Vegas Debut / Early Network News Broadcasts / Lost Desilu Sitcom: Those Whiting Girls / Lost Superboy Pilot / The Shadow 1954 Pilot / KTLA News / / Kid Show Pioneer Herb Sheldon / Aline Saarinen / Tribute to Sandy Becker / The Adventures of Dr. Fu Manchu / / O.Henry Playhouse / NYC's First Bozo Bill Britten / The Magical Land of Alakazam! / 1950s and 60s Bloopers / TV's First Working Woman / Cannonball - 1950s Trucking Drama / Sonny Fox Kid Shows / Lauren Bacall on Bette Davis / Sunset Boulevard Explained / Abbott & Costello TV Show / The Three Stooges: The Where They Were / The First 'Black' Show - Beulah / Women on TV in the 1950s / The Today Show / Hey Jeannie / The Jeannie Carson Show / TV's First Educator Paul Tripp / Ernie Kovacs / Soap Opera Miss Susan / Adventures of Superman Lost Episode / Bette Davis vs Ronald Reagan / Captain Z-Ro / Obscure Actress Mary Castle / Serious 1950s TV shows / Remembering David Susskind / TV's First Rerun Series / The Ken Murray Budweiser Show / Saturday Morning Serials / Two Variety Shows of the Fifties / Game Shows of the Fifties /1950's TV Wrestling / Greensboro's Soda Pop History / Mr. Adams and Eve / TV's First Star / Oh Susanna! the Gale Storm Show / Bob Hastings / TV's First Star / History of the Laugh Track / The First Interactive Video Game / Designing Winky-Dink / Buffalo Bob Smith / The McKimson Brothers & Animation / Interview with a Show Business Legend / The Soundies / Snaders Telescriptions / Steve Allen Interviewed / Racket Squad / December Bride / The Big Show / Beverly Garland & Decoy / Richard Crenna & The Real McCoys / Roger Muir / Noel Coward's 1955 TV Special / Jon Provost Interview / 1950's TV Shows on DVD / Oh Susanna! The Gale Storm Show / 1950's Old Time TV Thanksgiving / Outrageous 1950's Commercial! / The Real Superman? / Mickey Mouse Club's Cheryl / Gale Storm / Captain Allen Swift / NYC's St. Patrick's Day Parade Telecasts / Julie London / The Goldbergs / 1950's Female Singers / The Dead End Kids / Bowery Boys / Fred Allen / Ed Wynn / Mr. Belvedere Movies / Art Linkletter / The Bickersons / Marty & Live TV / George Gobel & Red Buttons / Barbara Billingsley / Billy Gray Interview / Abbott & Costello Show / The Honeymooners / Three Stooges' Joe Besser / Whirlybirds / Burns & Allen Show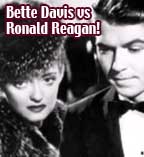 Dark Victory, a 1939 American dramatic motion picture, was directed by Edmund Goulding. Starring Bette Davis, George Brent, Ronald Reagan, Humphrey Bogart, Geraldine Fitzgerald, Henry Travers and Cora Witherspoon.
Reagan's autobiography is titled Where's the Rest of Me?, a line from his 1942 movie King's Row published in 1965.